Babba C Rivera is the smart, successful woman who also happens to be gorgeous, abnormally stylish, and nice AF. She's an award-winning Brand Marketing Professional (Forbes 30 under 30), with experience working in fashion and tech in Stockholm, Berlin, and New York, and has been featured in publications like Vogue and The Coveteur.
Following launching tech unicorn Uber in Sweden, she moved to NYC to be their Head of Partnerships, and ran the company's largest consumer partnerships with brands like Evian, Rag & Bone, and Lyst. She left Uber after 4+ years for a position as Director of Brand Marketing at a then-unknown luggage company called AWAY, and after she helped scale it to a household name she set out to found her own business- all before hitting 30.
Babba now works to merge the gap between the agency world and the uprise of fast-moving, direct-to-consumer brands with her company, bybabba – a next-gen Brand Marketing Agency, based in New York. She's also a Board Member of game tech company Leo Vegas and cool girl accessories brand ATP Atelier. In her "spare time" (ha), she is a wife, the Co-Founder of women in business network HER USA, and dog Mama to the adorable @blue.official. Babba is Swedish and of Chilean descent, but has called NYC home since early 2015. Constantly on the road, we asked for her to take time to share her travel tips and tricks to help us all.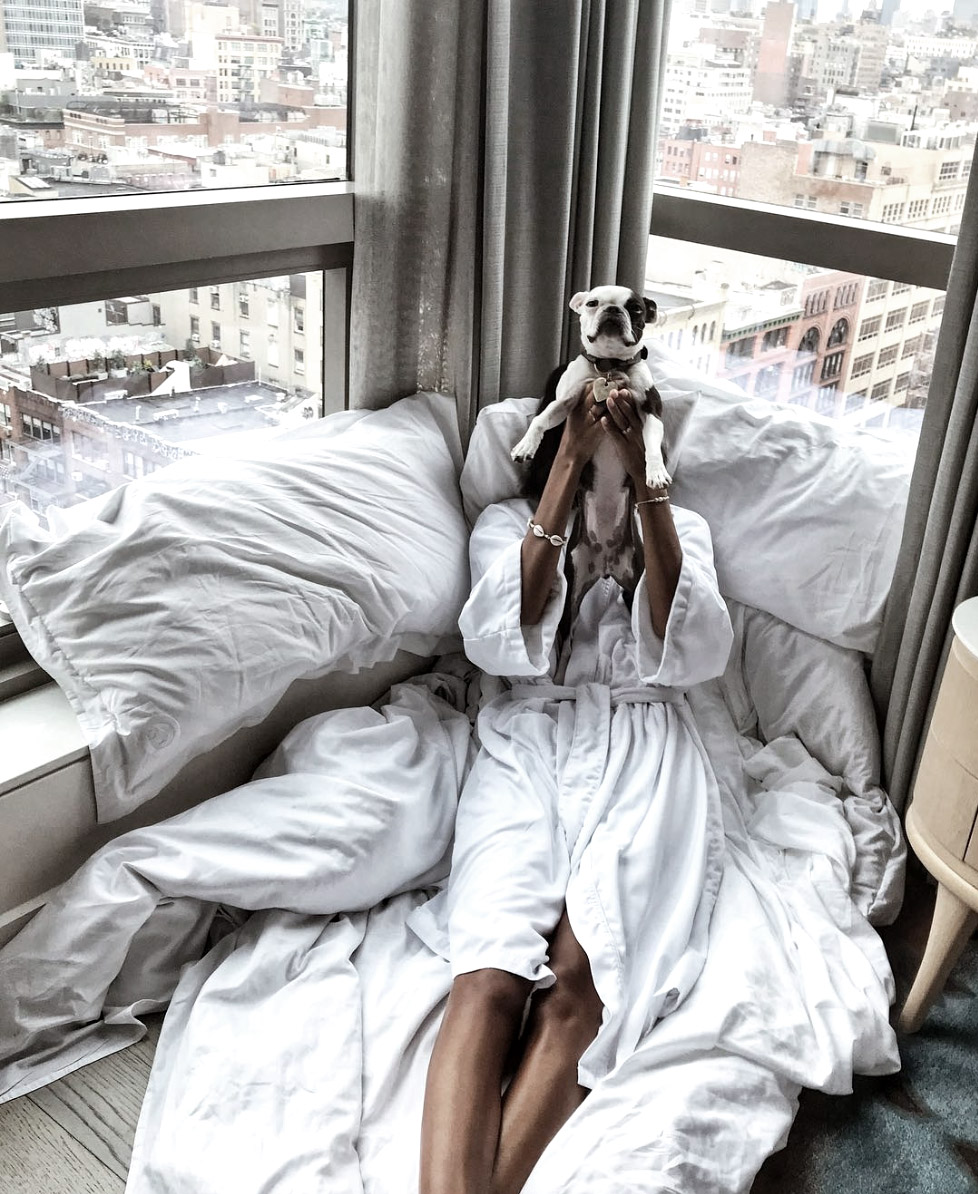 What hotel room design element can you not live without?
I cannot live without a good hotel bathrobe! Staying in hotels for me is a form of self-care and nothing feels more like self-care than coming home after a long day and putting on a cozy robe and a face mask.
What 3 songs are on your OOO playlist?
Only Love by Ben Howard, Riptide by Vance Joy and Slip by Elliot Moss.
Travel can be about the little luxuries…like a super amazing cup of coffee. Where was the best one you've had?
Café Fabrique in Stockholm, Sweden is a favorite spot of mine for a delicious coffee and cinnamon bun.
Anxiety and burnout are big topics these days. How do you combat them, and how do you use travel to do so?
I believe it is about taking advantage of those little moments you have during the day to really check in and recharge. I download meditation sessions on my phone via Headspace before takeoff and take the offline moment in-flight to focus on calming. I also have a full skincare routine during my flights! I use Verso's hydration sheet masks, Vintner's Daughter serum with a floral essence and the Tata Harper essential oil rollers for anti-stress.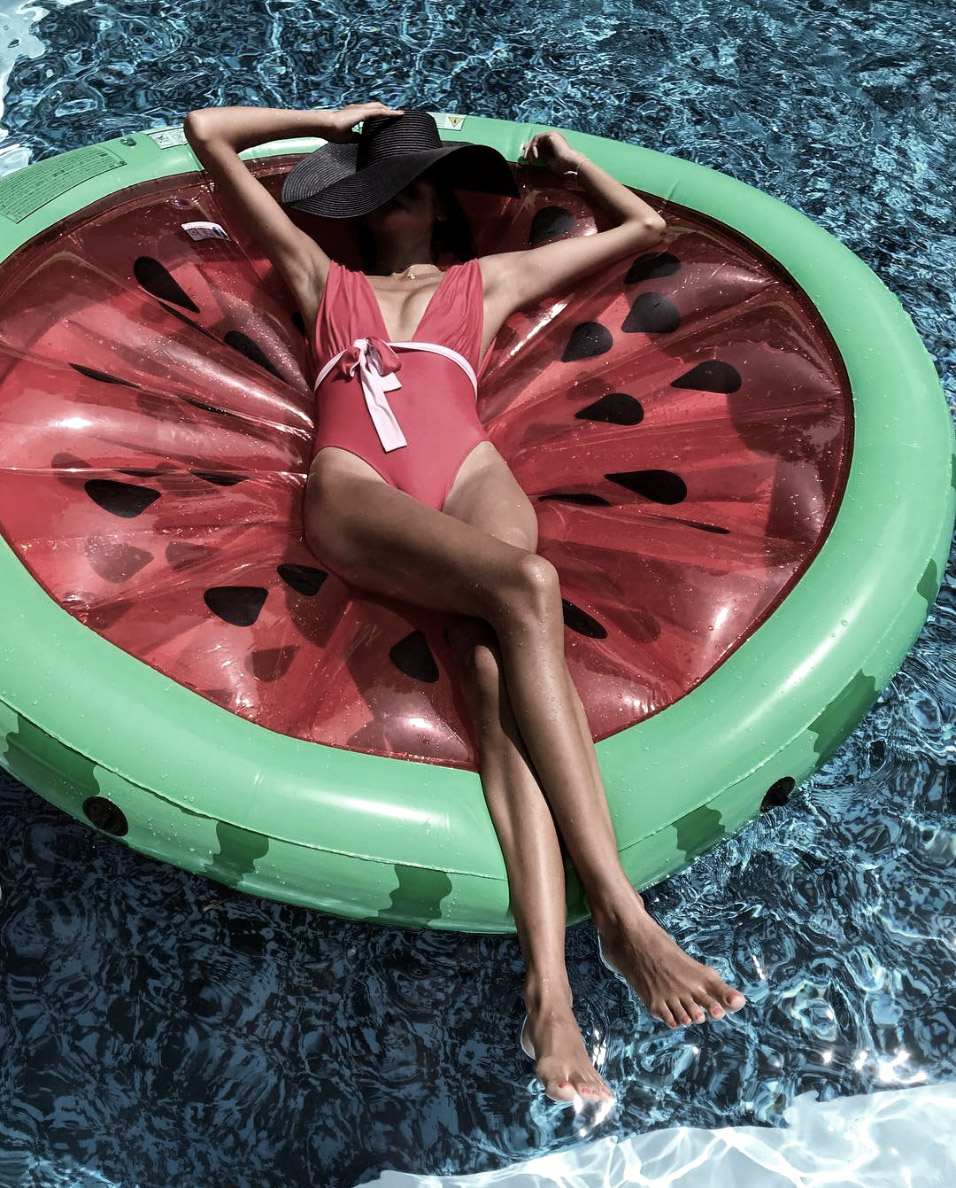 You travel a lot for work – what are your tips for making it as easy and relaxing as possible? Any favorite hotels to stay in that help accomplish this?
I always try to stay in hotel rooms with a bathtub or really luxurious showers, nice robes and an amazing staff. Bank Hotel in Stockholm is definitely a new favorite for me- their staff is incredibly accommodating. Nobis Hotel in Copenhagen is another favorite. Both hotels have great bath amenities and a super helpful staff. On top of that, they both have great restaurants within the hotel which makes it easy (and so convenient) to host business meetings at the hotel, over breakfast or lunch.
What's your go-to outfit for getting through security quickly, and still looking good?
I love sets! My go-to right now is the Rag Doll set, paired with furry Gucci slippers. The set is wool, so it keeps me warm but it is still breathable and the slippers are so easy when going through airport security.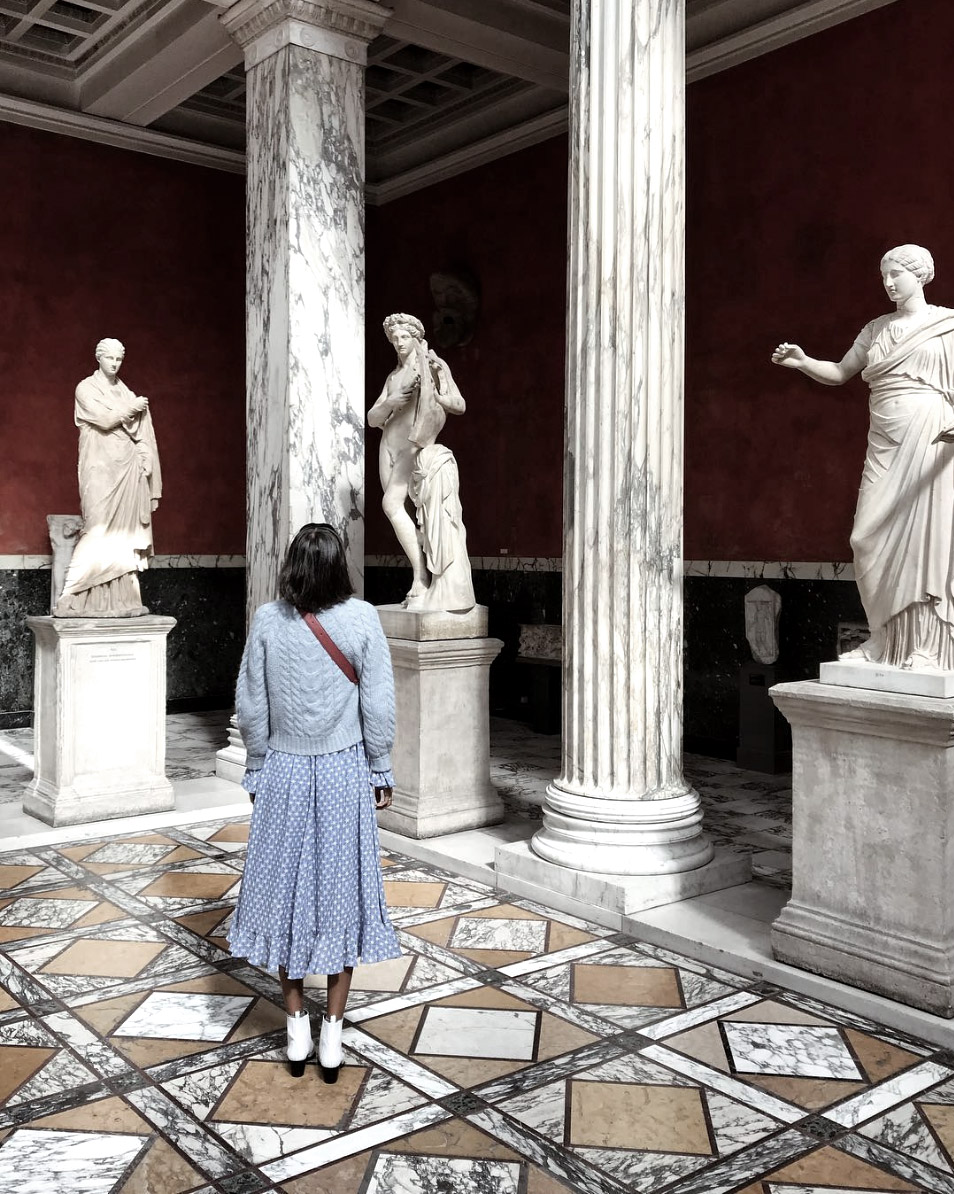 What is your most used travel emoji?
👋
Who is your dream "co-pilot" (travel partner- dead or alive), and why?
Blue! She brings a source of zen to any destination.
Alone or with someone else?
Someone else.
In-flight wifi- good idea: yes or no?
No!!
Fantasy minibar/fridge item?
Kombucha and milk chocolate.
Favourite travel app?

Blinkist! The app summarizes books into condensed 25-minute podcast episodes.