A "city guide" to LA is a bit of an oxymoron. The city of angels is a compilation of towns and areas all classified as "Los Angeles," but living in their own identity. In reality, it's more like a bunch of small cities met, dated for a while, broke up, and are as cordial as possible when they run into each other at yoga class. That being the case, we have kindly split up our guide to Lala Land into three parts so you're not stuck in traffic on the 405 for 100 hours.

A lot of guides are coming out are saying that LA has outgrown the entertainment industry and is shedding it's Hollywood cliche. We are here to tell you…that's BS. In the last five to ten years, more startups, artists, designers, and the like are relocating to the sunny side of the country, which has certainly diversified the landscape. After all, let us not forget the emergence of "Silicon Beach." Even still, the entertainment industry will always reign supreme and we are here for it.

Speaking of Los Angeles dominating certain industries, we can all agree that LA is at the top of it's food game. Between the ethnic haven of San Gabriel, the taco stands in Culver City, and the new big name restaurants in DTLA- there is no shortage of grub. The art and fashion scene in LA offer visitors tons to do, with new boutiques, galleries, and designers popping up daily.

The thing is, this is not a "new" LA, and locals will tell you that. The rest of the country is just now starting to appreciate what the city has to offer. Which is a lot. Minus the traffic.

Check our guide to the westside of LA (and before you roll your eyes and say how Venice has sold out, and that the only good food resides east of the 10, have yourself a read).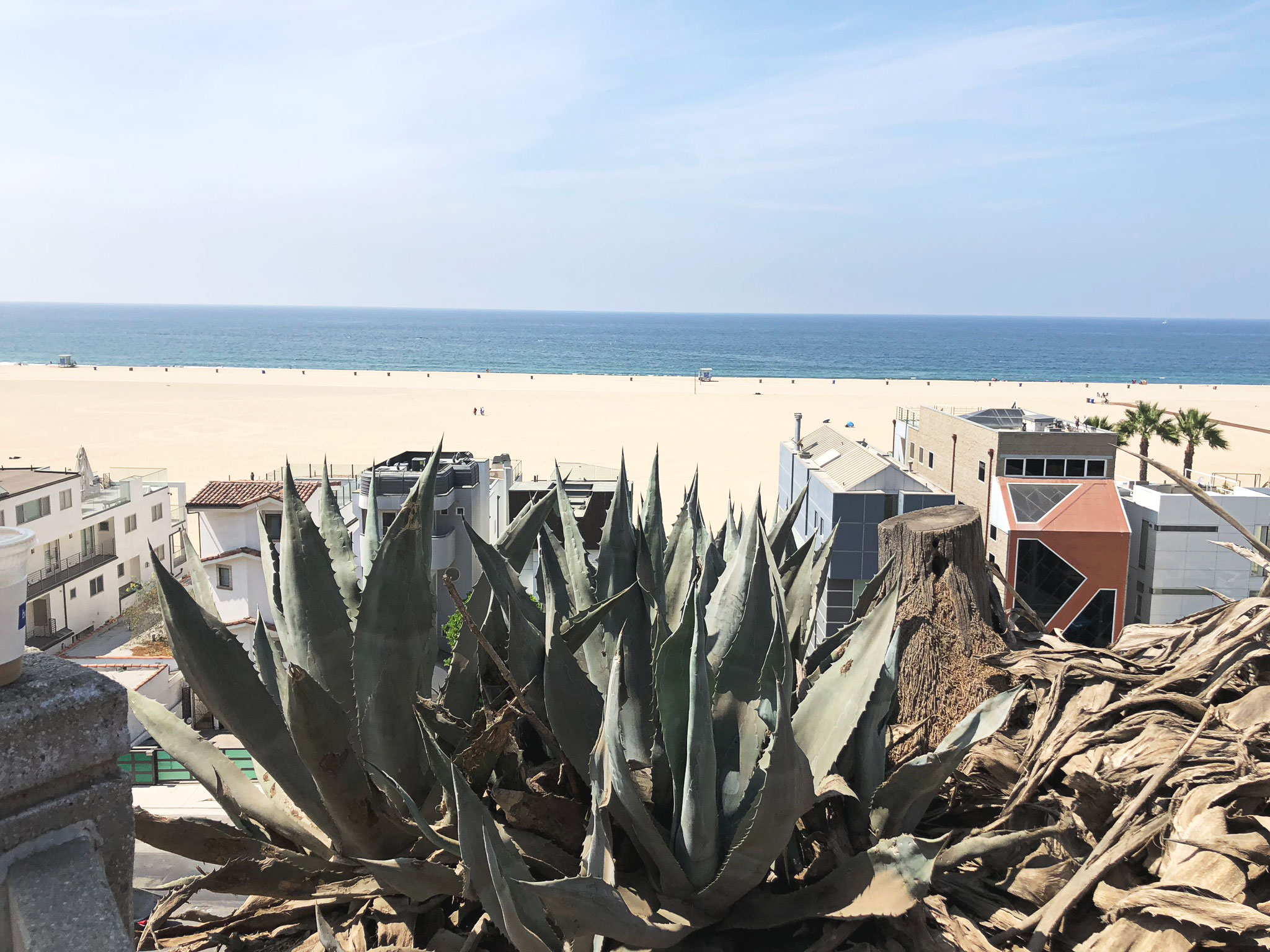 Where to stay

With locations in Santa Monica & West Hollywood, Palihouse defines itself as "not a boutique hotel and not a luxury residence." All of it's locations capture a little bit of both worlds – and that's what we love about their properties. The Santa Monica location is three blocks from the beach, boasts gorgeous courtyards, and has a bar that is classic enough to make you feel like you're not in 2018 – or even in Los Angeles altogether. But you are. And that's awesome.

The interior of Surfrider is what we all picture when we think of a lazy Sunday at a beach house. If that beach house was a decorated to perfection by someone like Gwenyth Paltrow. In actuality, Surfrider is housed in a re-done 1950s era motel and has everything from surfboard storage, to a heated outdoor shower, to complimentary Grown Alchemist skincare products. You can also book surf safaris, picnics, and hiking adventures via there front desk. Which you should obviously do.
The Native sustained some serious damage due to the Woolsey fire this past fall. At the moment, it is closed for repairs, but they will reopen some Spring 2019. We could not think of a better way to support a small businesses in re-building than booking a night (or four) at this place.
This is another beautiful Malibu hotel on the PCH. It has 13 individually designed rooms complete with the dreamiest mid-century modern furniture your instagram feed can imagine. It's about a 6 minute drive to Point Dume – but if you don't feel like hitting the surf quite yet, feel free to lounge on your private patio or on your Casper mattress.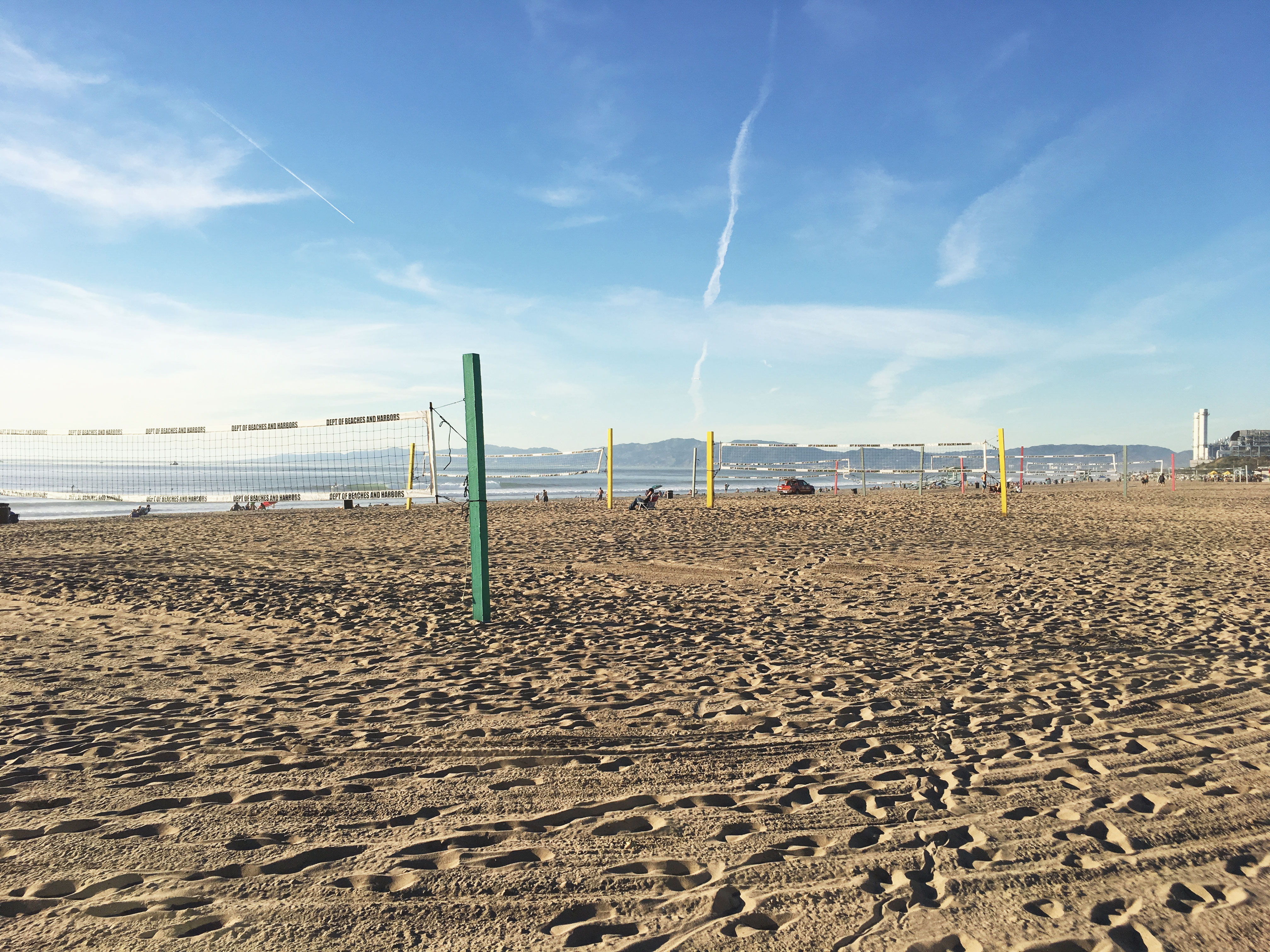 Where to Eat

We probably don't need to tell you about Gjusta. Brought to you by the people behind Venice mainstay Gjelina, and their take-away shop GTA (and new Japanese fusion spot, MTN), it's one of our (and most likely your) Venice favorites. Everything is great aside from the seating, which is usually taken at all hours of the day. Go anyway- and buy some peach jam to take home as a souvenir.

Jeremy Fox is a legend in the vegetable world- and Rustic Canyon is his staple. A veggie-forward restaurant in Santa Monica, this is everything you want in healthy, inventive California cooking. The menu changes daily based on what is in season (very sustainable!), and their wines are equally as good as the food.

Loqui Culver City

We understand that saying "westside" and "taco" is against certain LA rules. But trust us – this place is amazing. There will be a line and there will also be a lot of people taking photos of their food. If you can move past that situation (figuratively and literally), then make sure to order the homemade flour tortillas. The other great thing is that Loqui is located in The Platform, so you can peruse stores afterwards.

You've been to the Montana location of this place, and if you haven't you are doing everything wrong. Head to the Culver City location because it's bigger, but it's still our favorite burger in LA.

This is a great Italian sandwich. If you are headed to the beach for the day and decide that you need something on the go – this is your spot. And if you aren't headed to the beach for the day, we are pretty sure this will still be your spot.

You've already heard of Gjelina and you've most likely already eaten there. Even though this spot is a Venice veteran and isn't "under the radar," you should still go (or go back) because the pizza is as good as ever, and their vegetable dishes are second to none. We spring for the mushroom toast and the squash blossom and burrata, but you really can't go wrong with their endless options.

Where to Drink

The Lincoln does a lot for us. It's large enough for bigger groups. It's loud enough where things aren't awkward, but not so loud where you can't have an intimate conversation. The music is good, and the drinks are too. Oh, and it's arguably the coolest bar in Venice.

Neighbor is technically a restaurant, but we have never come here for dinner. This is a perfect spot to meet someone at 4pm on a Wednesday when you want to chat over a glass of wine and maybe a small plate for good measure. The entire space looks like it was decorated by Domino Magazine and we highly recommend sitting on the patio.

If you've never been to Venice before and for some strange reason still believe that it's the seaside town we all saw in Lords of Dogtown – you're going to be bummed out. But we have a solution for you and it's called Hinano Cafe. It's an old school Venice bar and not one where you are ordering craft cocktails. That said, it's a good place for a beer after surfing and you can't go wrong with their burger.

We wouldn't really classify this as a "bar" but it certainly needs mentioning, especially if you love cocktails. For $150, you are taken on a tour of the gardens around Calamigos where most of the cocktail ingredients come from. You then embark on a cocktail tasting experience that is unlike anything we've done before. Don't worry, they give you (very good) sustenance during the course of the tasting so you don't, you know, pass out or anything. Make sure to take an Uber home.
Where to get Coffee

Bar Nine is a beautifully minimal, industrial looking cafe in Culver City. They roast their own beans in house and pride themselves on sustainability. We ordered a latte with hazlenut milk and would be just fine starting our morning with that beverage everyday because it was that good. If you're hungry, they have great pastries to-go and a small food menu as well.

Right on Montana Avenue is one of our favorite coffee shops. Primo isn't necessarily the place that you would go to work all day, but their coffee is amazing and the branding of the place makes it that much better. We usually get and almond milk latte and a bag of beans to take home with us.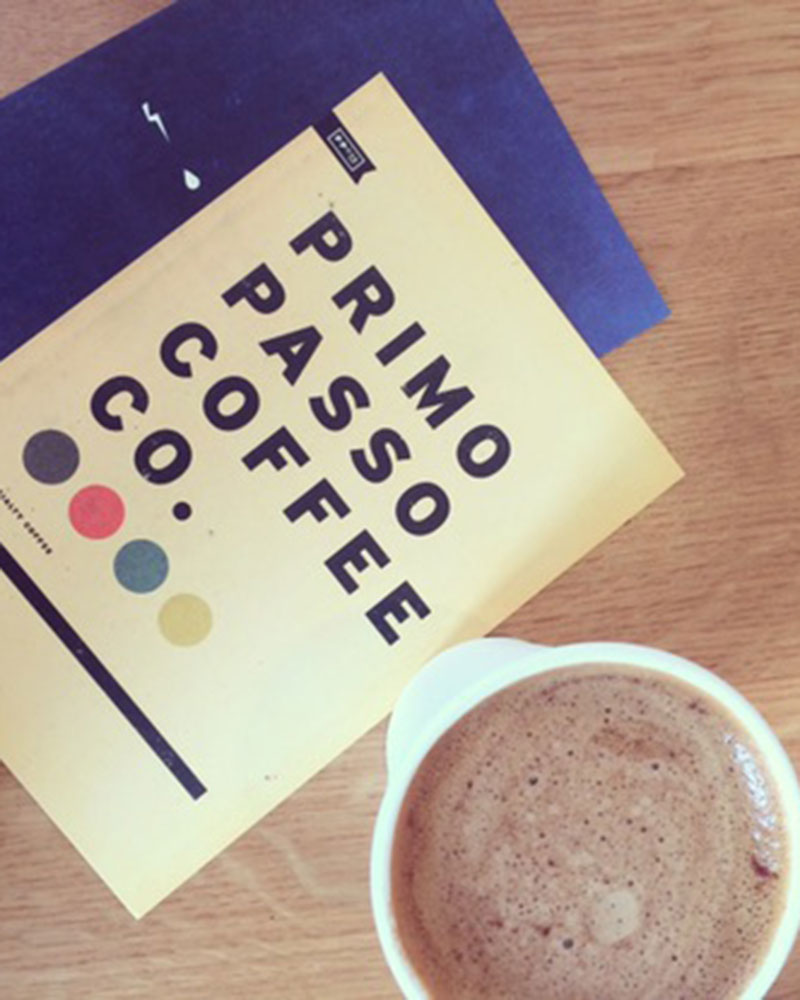 This Venice staple is always a good choice for an afternoon snack. Though you could go for a full blown lunch and be just as happy, we prefer to sit in the cafe area with our laptop and munch on one of their homemade pastries.

This isn't coffee, but that is why you are here. Moon Juice is our favorite juicery in LA and has locations in both Venice and Silverlake. We can't get enough of their mylks but if a solid healthy pick me up is what you need – anything from their menu will do.

Shop

This beautiful boutique in Venice carries a handful of our favorite designers and perfect CA inspired home goods. Pick up cedar roped incense or the perfect ceramic bowl or a beautiful woven basket to hold all the blankets you'll need when you are sadly no longer in California.

The Platform is an outdoor "mall" of sorts in Culver City. They have rotating pop-up shops that keep things interesting (previously hosting LA art gallery Tappan Collective) and mainstays like Reformation and Frida Salvador.

LA based designer Christy Dawn opened her first brick and mortar a few years ago. If your planning on taking a day in Topanga Canyon or Malibu to roam around the mountains and need the perfect boho dress that fits just right – this is your place.

As we all know, you can now legally buy marijuana in California. If you didn't know that already…we can't help you. If you did, and you're looking for a place to do so on the westside of LA, we are going to send you to MedMen. It's the opposite of walking into a "weed" store and feels like more of an upscale "cannabis" experience, if you will. They curate their collection carefully and though things are very focused on branding – they do put an emphasis on selling product they stand by.
One part cafe, one part flower shop, and one part boutique, there are very few things you can't get here.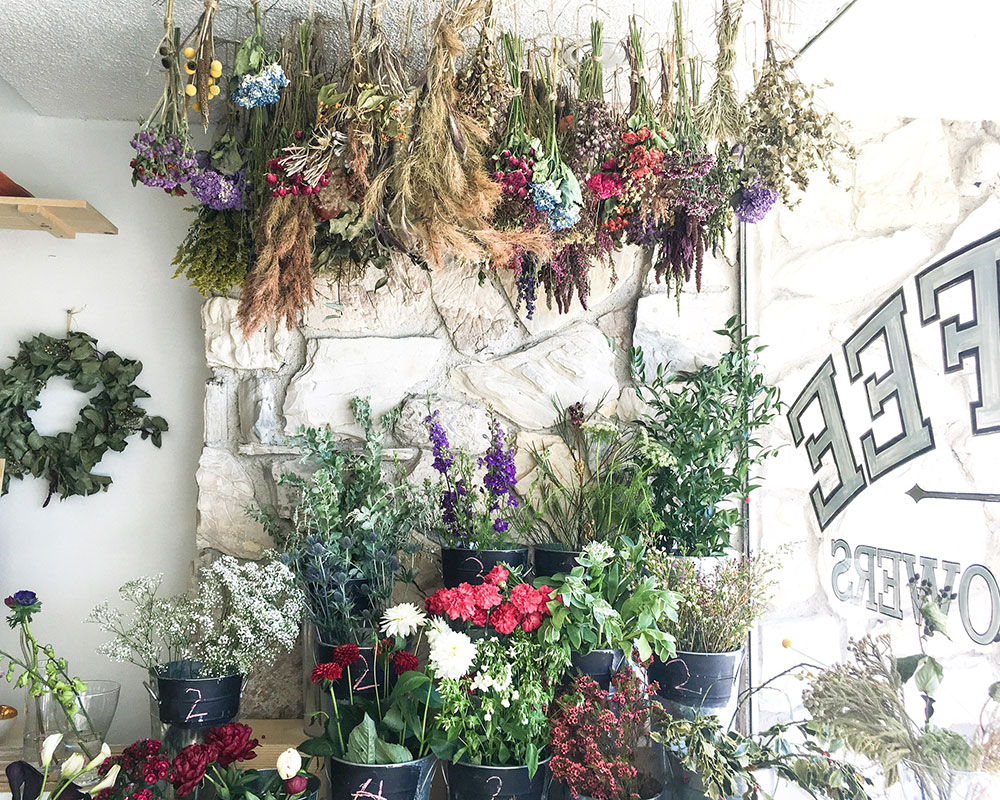 Where to buy gifts

Burro is a perfect place to snag a gift for the folks back home. They have affordable home goods, jewelry, and books to take back to those who didn't get to bask in the LA glory.

This place specializes in Japanese homeware and we wish we could buy everything. Since you probably need something of reasonable size to fit in your carry on – this is a perfect spot to pick up but will probably keep.
To Do

This is a great go-to when you don't have time to drive all the way into Malibu, but still want to get away from the Venice crowds (and maybe something a little cleaner). Keep in mind parking is tricky here but they do have a lot that you can pay for.

If you're heading into Malibu but Zuma is packed, go for Lechuza beach. At the intersection of Broad Beach and Bunnie Lane, you'll see an access point. You'll ditch the crowds but you won't have to drive hours north or south of LA. Make sure to bring a snack because this is not the type of place you'll want to leave. In the event you forgot to take our advice, just stop at the Reel Inn for a beer and some seafood on your way back.

As far as craft fairs go – Mercado Sagrado wins them all. It's an annual fair but if you happen to be in LA while this is going on – definitely grab tickets. This outdoor market features local artists selling whatever it is they make. Don't expect to find dream catchers and poorly woven hats – this is a very well curated design flea with a wellness and music component to boot.

There are tons of farmers markets to choose from in LA, but the Santa Monica farmers is one of our favorite. It has all the organic produce you can dream of and if you're already hungry when you get there, great food stands to grab a breakfast taco or something sweet.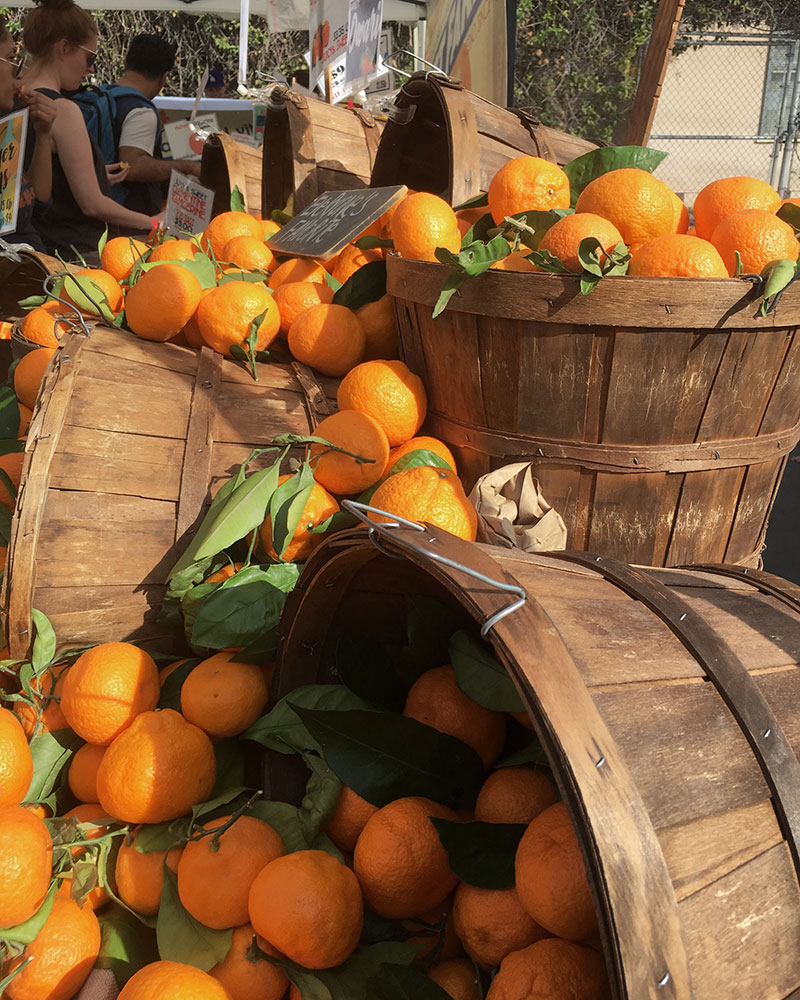 Hits of culture

Head to the Pacific Palisades to check out this landmark of mid-20th century modern architecture. Eames is a household name and The Eames House, or Case Study House #8 as it's called, is some of his best work. Make sure to make a reservation before hand.

If we are being honest, we go to the Getty Villa mostly for the Villa itself rather than the collection. If it's the collection you're interested in – we are going to send you to the Getty Center in Brentwood. The Villa is basically what happens when a very rich oil tycoon loves art so much that he builds a "gallery" modeled after the most luxurious house known to the Roman World. It's stunning as are the gardens, and the history isn't too bad either.

Okay so technically Long Beach is on the westside of LA county and we'll take it. Going to Long Beach can be a tall order, but we promise this will be worth it. The Museum of Latin American art was built in 1996 and is the only museum of it's kind in the country. Yes, you heard us correctly – in a country where tacos are a way of life, there is only one museum exclusively dedicated to the artwork of people from Latin America.

Where to Workout

Go hiking

Los Liones trail will take you all the way to Topanga for a beautiful hike. If you're looking for something quick to get done before a morning meeting, take Temescal Canyon trail's basic loop which is about 2.6 miles. If hills aren't up your alley, take a walk or a jog along Palisades Park in Santa Monica.

This yoga studio offers flow, prenatal, restorative and more. The bright and airy studio is unmistakably Californian with bright blue floors and plants hanging. If you find yourself hungry after class, you're in luck because it's down the street from Superba Food & Bread.

These classes going to kick your ass. Sweat offers a few different class options – we recommend starting with their "Classic" in order to make sure you understand the basic of what they are serving. Most of the classes are on a reformer and some have cardio involved as well. Good luck.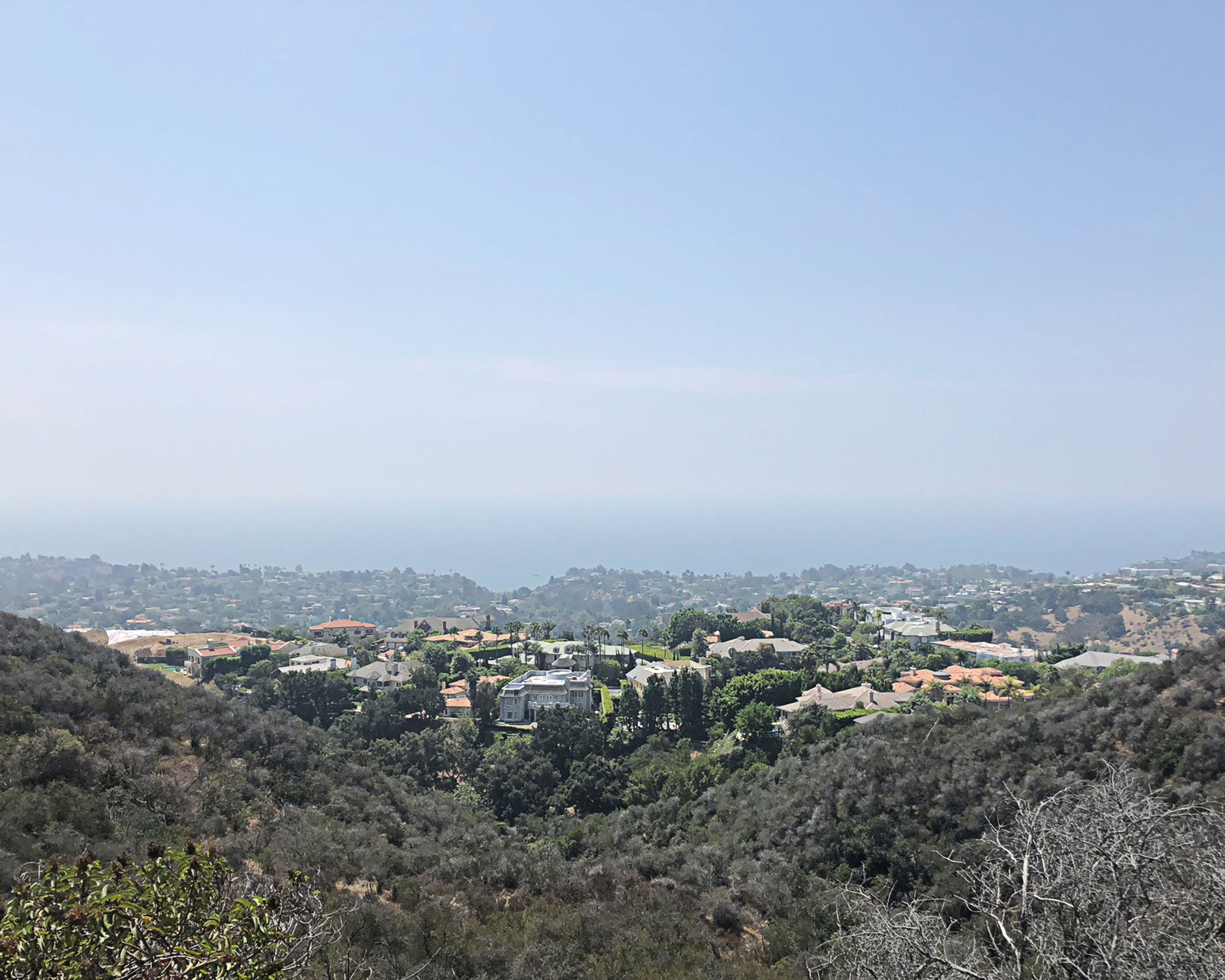 Secret Rendezvous

Behind Scopa Italian Roots you'll find Old Lightning. There is only room for about 30 people at a given time which helps to keep this place hush hush. The mid-century tiki bar favors rum and tequila cocktails, but has an extensive spirits menu in case that's not your thing.

You've probably heard of Blind Barber which doesn't make it much of a secret, but the team behind the "bars behind the barber shops" consistently make you feel like you've stumbled upon something no one else knows about. Even when they do.

So Point Dume might be one of the more popular places on the PCH – but the staircase down to the cove is not. If you're looking for a secret rendezvous mixed with romance, head down the staircase (it's a bit of a trek, but totally worth it), around sunset with a bottle of California Pinot.
Remote Office

So we realize this is a very exclusive "office," but if you are a SoHo house member with access or a day pass – this should absolutely be where you head to knock out emails. With a prime location right on the beach and an open air interior, you won't even feel like you're missing out on the 75 degree day passing you by. Little Beach House have valet parking and a buffet at lunch, and even music that comes in during the evening – so you can truly stay there all day.

If you can't get into Little Beach House, head over to Groundwork Coffee. Groundwork is an LA staple with multiple locations across the city, and the Venice location is great. With long communal tables, healthy food for lunch, and (drum roll please) outlets – this can be your office any day of the week.

Superba is a lot of things. It's the kind of place you show up at 9am to get some work done and find yourself staying at all day. They have an open air dining area and food that is too pretty not to photograph. You can use your laptop for most of the day in certain areas, but it's a nice enough place to take a lunch meeting if you need to. We love their "In Purgatory" eggs and their kale toast (because we are in LA) – but you can't really go wrong with anything on the menu.