There is nowhere in the world quite like New York City. Whether you have only seen the iconic buildings on the big screen, are an NYC ride-or-die, or have decided that the "buzz" of the streets is just anxiety cloaked in the smell of trash…no one can deny it is one of the most iconic places in the world. At Safara, we love New York- and some of us even call it home.
Even though December inevitably means NYC is averaging around 35 degrees, there is something magical about Manhattan during the holidays. Whether it's the Christmas lights decorating West Village brownstones, or strolling through Central Park with gloves and a hot cup of coffee – you'd be lying if you said it wasn't all just a little romantic.
Because there is far too much to do, see, and eat, we have kindly split up our NY guide so that we don't overwhelm you with subway rides. To kick it off, we are focusing on downtown Manhattan. No matter how many iterations the various neighborhoods that make up downtown go through, there is always something new to get excited about.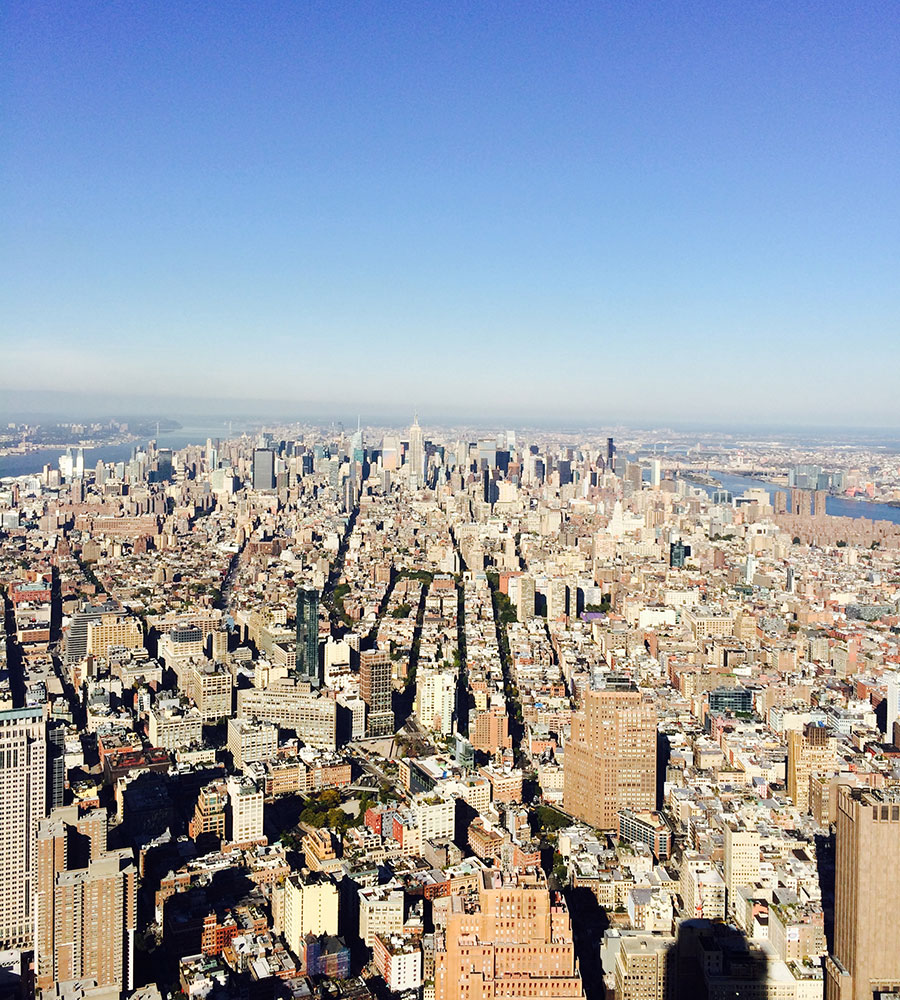 Where to stay
The PUBLIC hotel is Ian Schrager's newest project. Repping the tagline "Luxury for all," PUBLIC boasts gorgeous rooms for affordable prices. Located on Chrystie Street, you are perfectly positioned to enjoy the bars in Alphabet City or the Lower East Side, and still skip over to Nolita for breakfast. Definitely visit their bar Diego, and if you happen to visit during the warmer months, head to the roof for great views and better dancing. Oh, and check out our interview with their VP of Brand Marketing, Sebastian Puga.
We would honestly pay to just walk into the Beekman. The building and lobby are half the reason to stay here. If you don't end up getting a room, definitely come for a drink. The location might not be ideal if you are planning on meeting friends in SoHo on the regular, but if you have a few meetings in FiDi and don't mind being a quick train ride away from most of our favorite haunts, stay here.
We come to the Greenwich because it feels a little bit like our rustic dream home- if we were able to decorate with beautiful leather furniture, beamed ceilings, and cozy fireplaces. And have Robert De Niro (part owner) as our partner. We also come to the Greenwich Hotel because the Japanese-designed spa is incredible (complete with an underground pool), and the general proximity to Locanda Verde – an incredible Italian restaurant located on the ground floor. Definitely try the house-made ricotta.
The Bowery is a downtown staple, and you've most likely had a drink in their courtyard, come here for an event, or found yourself at Gemma for decent Italian if you're a New Yorker. IE it's a local haunt. We know we aren't breaking the mould by suggesting you stay here, but we are suggesting that you do because climbing into bed with one of their iconic teddy bears is pretty hard to beat.
With two locations in Manhattan, one in SoHo and one in NoMad, The Arlo is a great option when you don't want to splurge on The Bowery, and want something a little more straightforward. The Arlo hosts events weekly that span from movie nights to wine tastings. If you are in need of a meeting, they have a few different spaces in both locations that you can book. One note, though: do not get the room service. It's overly priced and really terrible. Go to the bodega on the corner for a 3$ egg sandwich instead – a NYC tradition.
If location is what you're after, it's hard to beat the Marlton. This gorgeous space is located just north of Washington Square Park, and if you need to warm up, we challenge you to find a better fireplace with cosier couches than the ones in their lobby. It's fun to work here, too- and they allow laptop squatters to do so. The rooms are small, but eclectic. Margaux, their restaurant, has a covered patio that is the perfect setting for any weekend lunch. Great for meetings, too.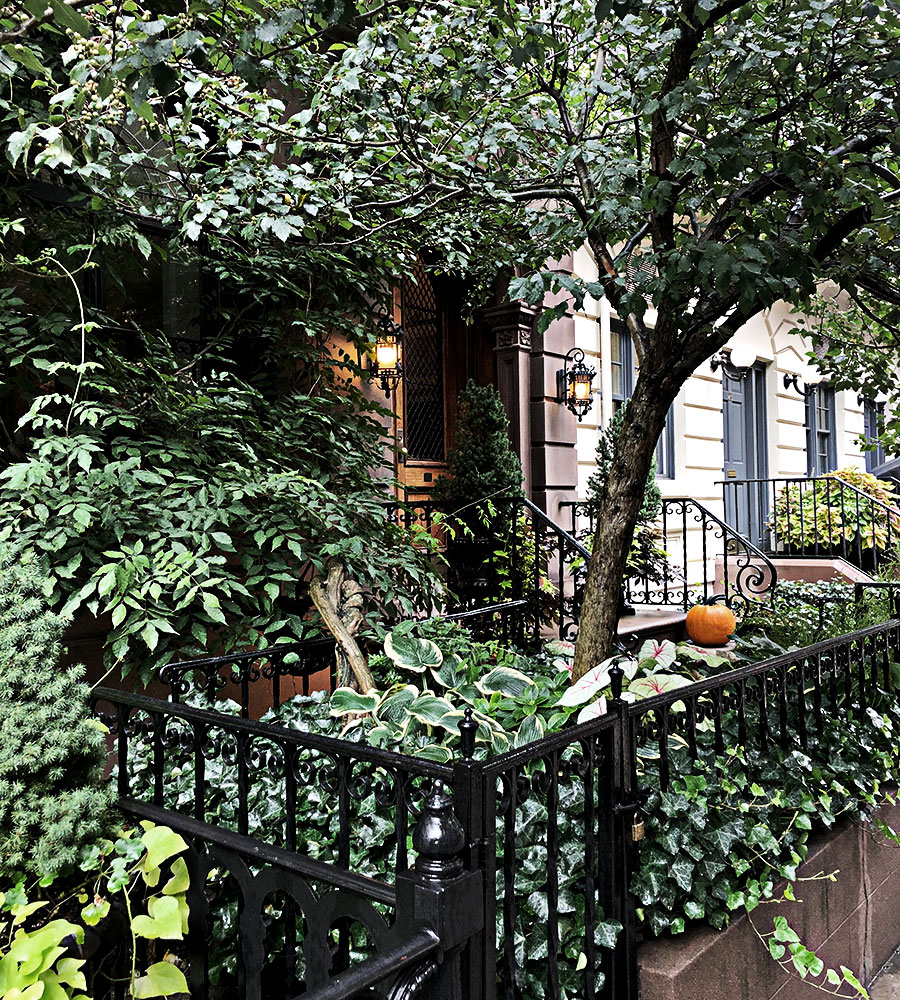 Where to Eat
Choosing a favorite Italian restaurant in downtown Manhattan is nearly impossible. So here is one that we like very, very much. Il Buco is a classic NoHo establishment. You can order anything on the menu, and count on incredibly solid food. The wine list is approachable but can also impress, and you will adore the classic rustic decor. If you happen to have a special occasion, they have a back room that you can rent out.
This isn't the place to come for a romantic dinner for two when you want to nuzzle in a corner. You'll most likely sit at a shared table- and you should over-order. Food is small plates style, and the wine list is obscure and incredible. There will be a wait… but know that it's worth it.
Frenchette was named one of the best restaurants to open in 2018. People have called it the new Balthazar – but we are sensitive about that, because we don't believe there can be a new Balthazar. That said, it is very good and serves exceptional food. The price tag will be hefty, but you aren't getting cheated out of quality or experience.
From the owner of Pasquale Jones and Legacy Records (which you should also go to), Charlie Bird is the first project- and still remains a favorite of ours. You'll find this Italian spot at the intersection of SoHo and the West Village, and you can count on incredible pastas and great tunes. This is also the team behind Parcelle Wine, so you can guarantee the selection is top notch.
If you're in SoHo and need a quick lunch, a hangover cure, an after drinks pick-me-up, or just want amazing New York pizza by the slice, come here. It isn't the only place we come for pizza, not even close, but it is on our rotation, and we think it's some of the best.
If you're in need of an all-day cafe with healthy food, good coffee, and potentially a glass of wine for when the sun starts to descend, head to west~bourne. The space is adorable, and almost everything on the menu is worth an order.
This is great Chinese food. Bring cash, and your own bottle (BYOB)- and get ready to roll out of here. This is a no frills establishment, with plastic cups and pictures notating menu items hanging on the walls, but that makes us love it all the more.
One of our favorite East Village restaurants, David Chang's Ssam Bar is in a league of it's own. Even though the Momofuku craze isn't at the top of everyone's radar anymore, the food is still unbelievable. We love coming here with a bigger group and ordering family style.
We love this West Village staple, brought to you by the team behind Jeffrey's Grocery and Fedora (and more). We usually come here for brunch, but the bartender that works after the 8pm rush is amazing and in all reality, we could come to this adorable little restaurant any time of day.
The original Caracas is right in the East Village. If you want something that won't hurt your wallet but that will leave you full, opt for these classic arepas. We've tried almost all of them and stand by each one. Make sure to get a side of plantains, too.
Where to Drink
Above a Five Guys on a corner in the West Village is a small bar called The Garret. It was the first establishment in a series of "Garret's" opened up by Gavin Moseley's Den Hospitality (also, read his Insider article, here!). We love all the locations, but the West Village one holds a special place in our hearts. We love that it's hidden and that if things get a little wild, we can get french fries downstairs.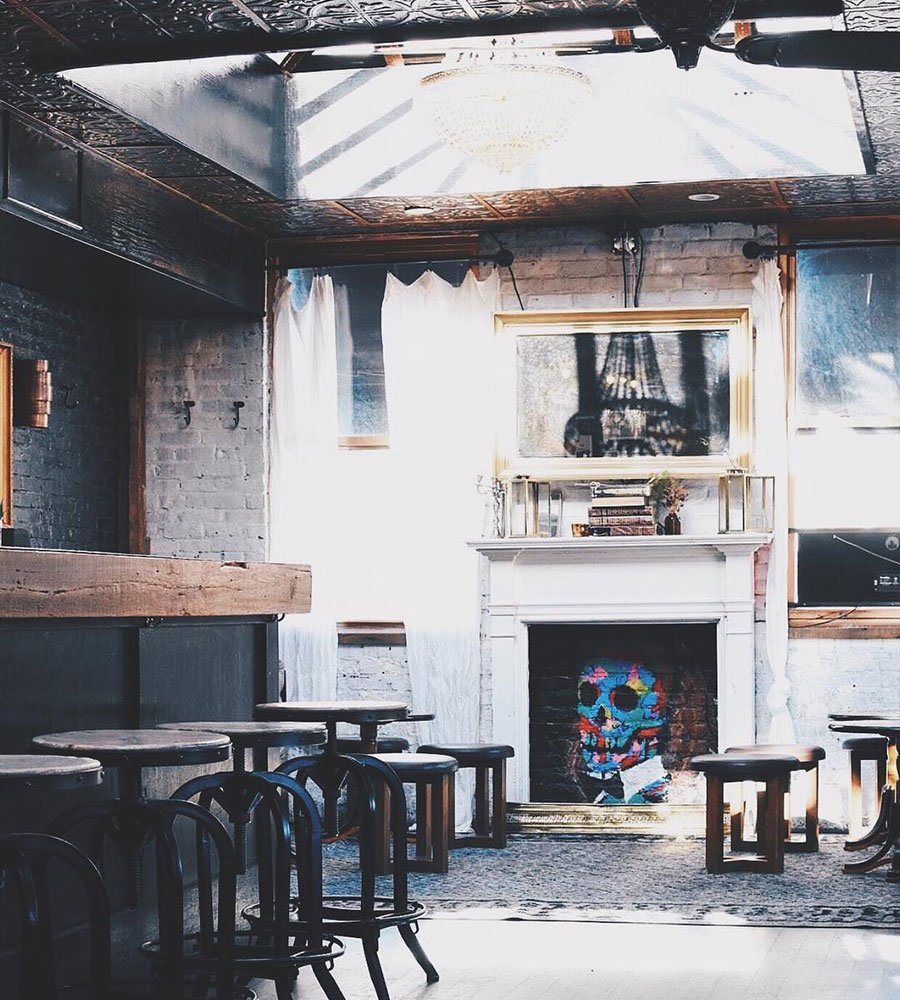 We loved the Wayland when it opened years ago. We would crowd in here to see friends play guitar for an audience of 15, while sipping extremely good cocktails. Now, the Wayland has expanded into the space next-door and is an Alphabet City staple. We love that, because we love the Wayland. It also serves (very good) food.
This tiny Alphabet City wine bar is a favorite of ours. Their small bites are exactly what we are in the mood for everyday, and the minimalist design has us swooning every time we walk in. When the Wayland is too busy, and you want to actually sit down and have a conversation, come here.
This tiny bar is a great place to meet a Tinder date…or any date. On the corner of 7th, you will walk down a few steps into a little room with dim lighting. It's romantic- and surprisingly you will usually find a seat. Which is less awkward. We don't recommend going on a Friday or a Saturday, but in NYC why would you wait until the weekend?
This speakeasy is located in the Lower East Side. We call it a speakeasy because…it was actually a speakeasy. It's one of two bars in NYC that was operating during Prohibition that is still working today. There is no sign on the door to walk in, and when you order a cocktail it will come in a teacup.
Between TriBeCa and the West Village is this experimental cocktail bar. It's on an otherwise lonely corner, and the door takes you downstairs to a basement lounge. Come here early to get a seat, and let the bartenders do their thing. Also good for date nights.
We love Clandestino. There isn't anything exceptional about the drinks, the space, or anything else really…but that is why we love it. It's a solid bar and perfect for pretty much anything.
Are the $15 NYC cocktails making you itch for a dive bar with a pool table and cheap shots? We got you. Well, Sophie's has got you.
This West Village corner spot has been on everyones radar for years. The thing is, it's still our favorite burger on the west side (we love you too, Corner Bistro) – and there is nowhere else we would rather cozy up on a cold winter day.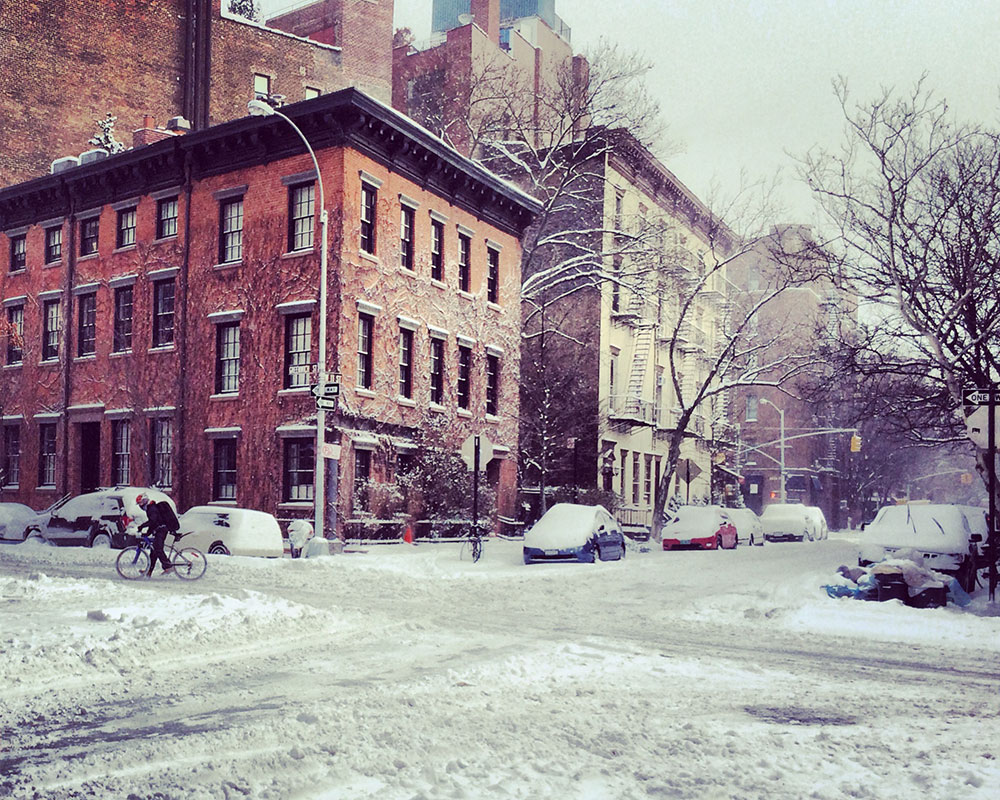 Where to Break
This adorable little cafe is where we romanticize getting lost in a book for hours while sipping coffee and eating homemade baked goods. That is, if we weren't in NYC where there was so much to do. It's a perfect stop if you are perusing the Lower East Side and need a break.
Near the Bowery is this design-forward coffee shop. They have really good Nicaraguan coffee for the coffee snobs you're traveling with, but they also have turmeric lattes for anyone wanting something trendy they can Instagram.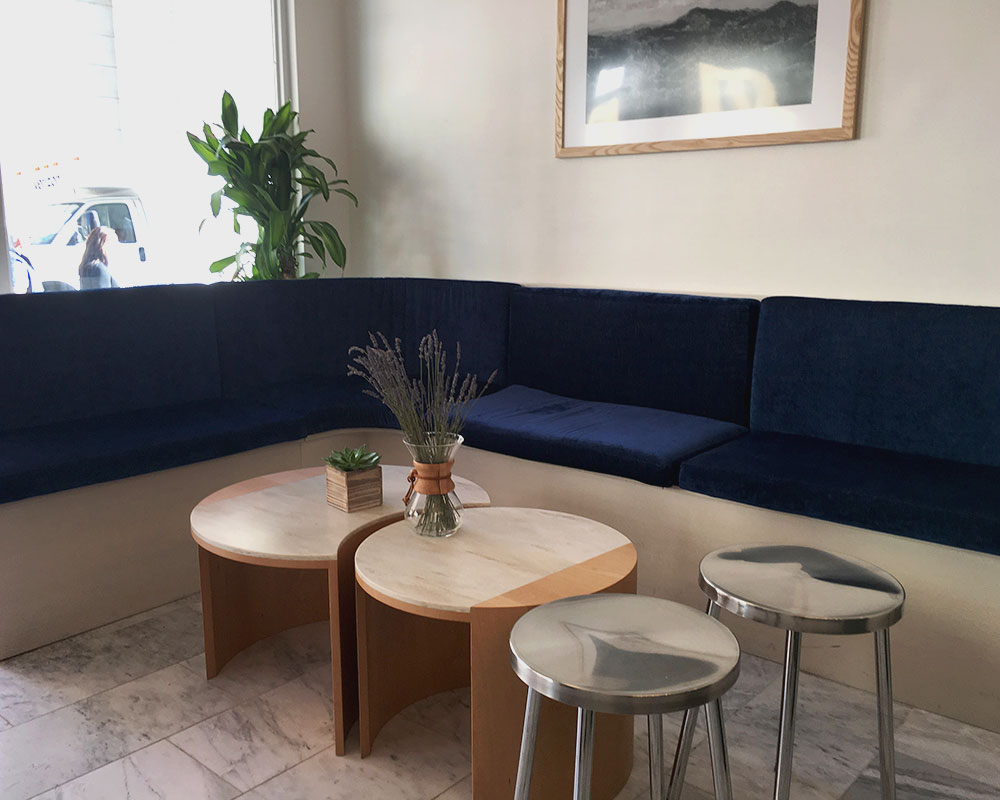 THE ELK is somewhere we can work, eat, drink coffee, and then eat again. This cute West Village space has healthy eats that can keep you going all day long.
If you don't need a chair, table, or an outlet, head to the Coffee Peddler on Lafayette and Houston. This is a coffee cart (a very NYC "thing"!) unlike any you've seen before. The coffee is delicious, and we can guarantee that you'll end up snapping a few pics of their set up. They also do Australian toasts and have a few baked goods for sale to nibble on.
This is one of our favorite downtown bookstores that also happens to be a coffee shop (of course, because we are in New York). Feel free to buy a book and come here to sip on a latte and read, or stop by for a soup and a salad while shopping in Nolita. Fun/weird fact: we used to see Moby in here all the time.
Hugh Jackman owns this TriBeCa shop. It's not somewhere you can come with your laptop and it doesn't really have seating….but did we mention that Hugh Jackman is the owner? It also helps that the coffee is excellent, and you can rest easy knowing your money is getting put to good use by supporting the Laughing Man Foundation.
Where to get your hit of culture
The new Whitney isn't so new…but it's equally as exciting. They have rotating exhibits that are usually a must-see, but the house collection and the architecture are reason enough for trekking to the far west side. If you get hungry, head downstairs to Untitled and absolute order their cookie for dessert. Walk the Highline before/after.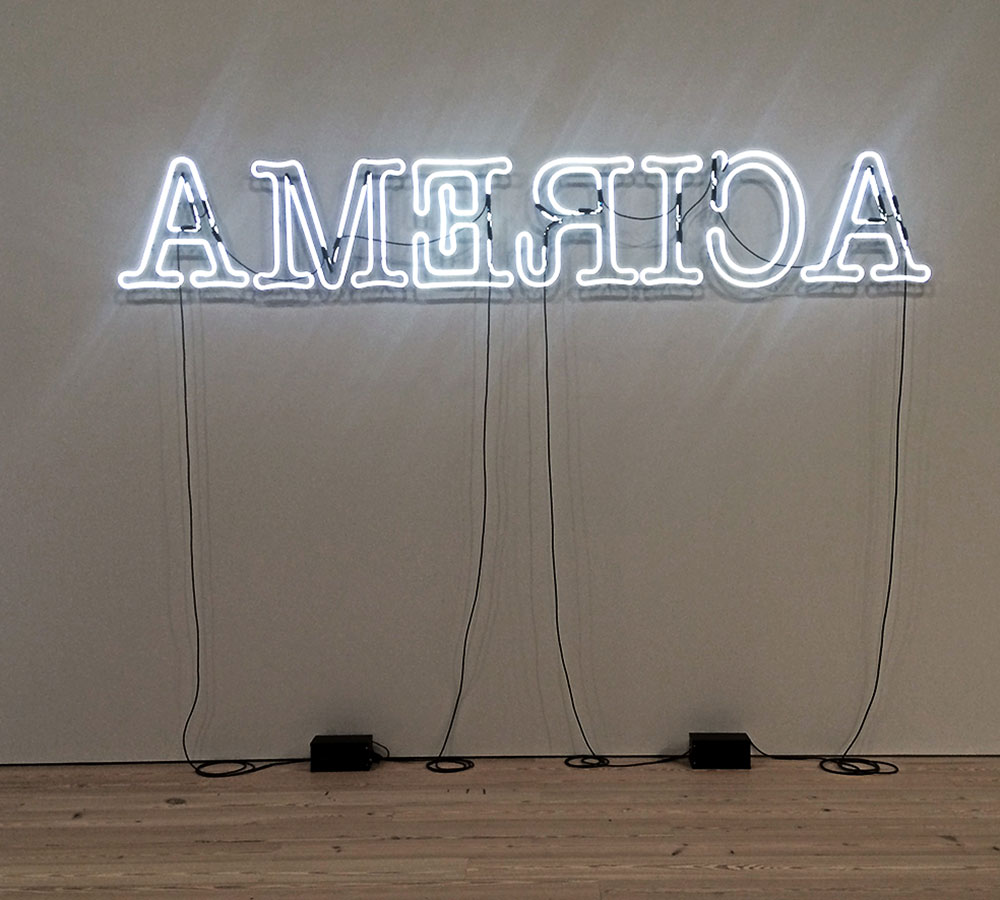 Usually featuring premiers of independent or foreign films, IFC is one of our favorite theaters in New York. You can catch cult classics, or programming with LGBTQ curators. Occasionally you'll find directors or actors speaking before their films and doing Q&As.
Hear live Jazz
Go to Blue Note, Smalls, or the Village Vanguard to catch a live jazz show. Order a glass of red and make sure to book in advance for the bigger acts.
We understand that this should technically be in our "Where to eat" section, but we truly believe that pastrami this good is a cultural experience. Go here late when the lines are shorter, and you have more of an appetite for a gigantic meat sandwich. Get the pickle.
On East 10th St, you will find a "spa" of sorts. This isn't the luxurious experience you might find at, say AIRE Ancient Baths or Great Jones Spa (go there if you want to truly pamper yourself- book ahead!), but it is as authentic a Russian bath house as you might discover outside of Russia (or Brighton Beach). There will be large Russian men in hats, there will be people drinking, and there will be various languages spoken.
Chinatown
Head to Chinatown for a number of different reasons. Great dumplings, Chinese bodywork, or getting your aura photographed at Magic Jewelry – the options of what to do in this classic neighborhood are endless.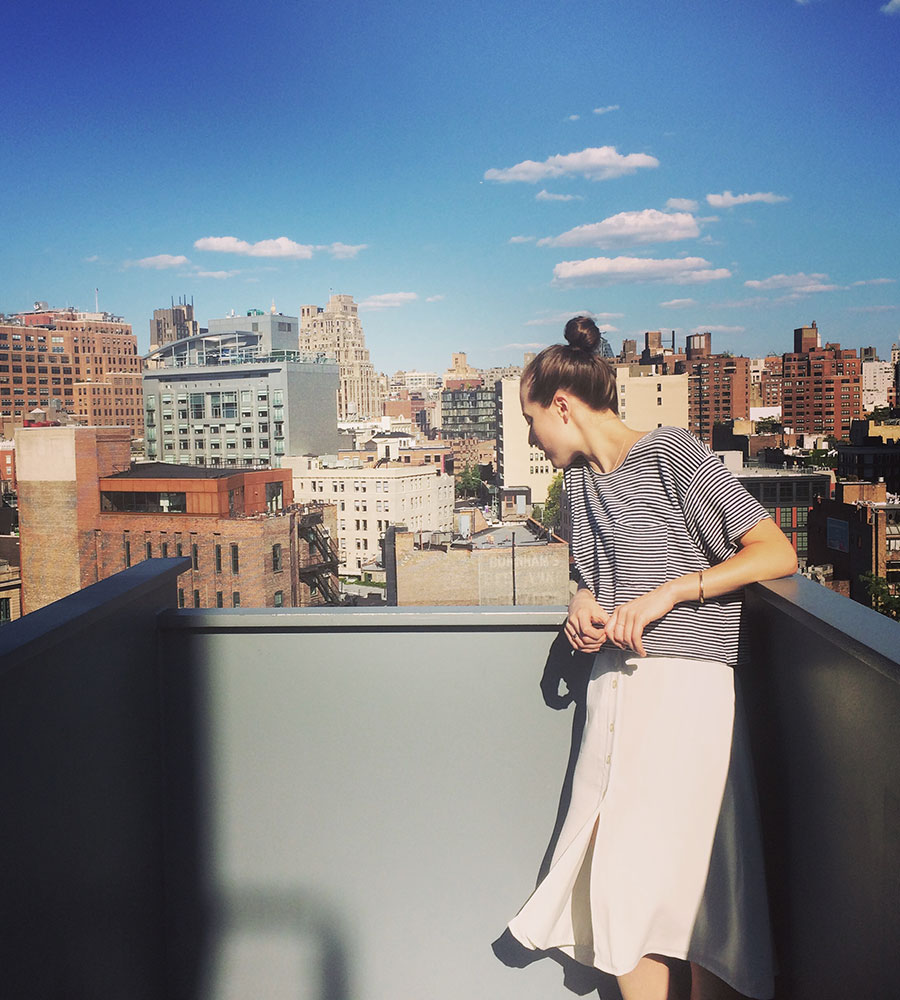 What to do
Enter the Highline on Gansevoort Street, and walk the entire way up to 34th. You will definitely see some entertainment along the way, and you should stop to get a La Newyorkina popsicle. Also feel free to pop down around 18th street to see some of the famous Chelsea art galleries. They have free public openings often (including free wine!) on Thursdays, too.
It's always fun walking through the big farmers market that happens Mondays, Wednesdays, and Saturdays in Union Square. Tons of local vendors from around the city and upstate come in to sell their goods – which range from produce to breads to cheese to wine and cider.
Lower East Side Galleries
When we think about New York galleries, people usually jump to Chelsea. We understand that because we adore David Zwirner and the Gagosian, but we also think that the LES gallery scene deserves mentioning. While you're shopping around, head to Bodega, Lucien Terras, and CANADA. You will see many more along the way, and can explore the other small art spaces that have made this a destination for gallery hopping.
Specializing in vintage and niche films, this Lower East Side movie theater is part theater, part bar, and part restaurant. All the food is modeled after Hollywood studio cafeterias, and you can usually score tickets to cool events too.
Where to shop
This Lower East Side boutique is one of our favorites. It carries boutique brands like CMEO Collective and adorable accessories. Unfortunately for our men, it's just for women for now.
This is a men's store on Bond Street that works with cool designers, plus has their own in-house brand. We love their sweatshirts and graphic tees for a casual NY streetwear look.
With a location in Nolita and the West Village, we are regular Otte browsers. They carry a range of brands – large and small – that we usually find a place for in our closets. Their in-house brand is perfect for that simple silk dress we all need as we run around the city.
When you picture the New York "cool girl," she is wearing MNZ. From the perfect mule to a great high-waisted skirt, you can find it here. You will most likely do some damage on your credit card – but just forgive yourself in advance.
If clothing isn't your thing and you actually just want to buy beautiful home goods, this is your place. Coming Soon is a mix of colorful home decor gifts and vintage furniture. We love all of it.
Where to dance
This place is kind of annoying and you will most likely see a few 18 year old models here…but it's still really fun. It isn't the easiest place to get into but once you do, stay a while and be ready to spend a few dollars on drinks.
This place has been around for ages, and it isn't going to be the swanky club experience – which is what we love about it. It's not quite a dive bar, but it could pass if it tried. Located in a small basement, Home Sweet Home has a different DJ every night- and we promise you that you'll get your 90s R&B fix.
Apotheke has live music or DJs most nights. Usually the music has a global flavor that we love, and we will attest to the fact that we have been here for a salsa night or two. Not sure if that is still a thing, but if it is…make it your thing. It has a speakeasy vibe, but you still have enough room to dance with your friends or that cute girl/guy you just spotted at the bar.
On Thursday's, et al has disco parties that are definitely worth going to. You won't find college kids here (which is a struggle for a Lower East Side bar), and it has surprisingly good drinks for a "dance bar."