If people actually had 9 lives to live… Carissa Barrett might have lived them all. This Long Island native started out working in the NYC club scene in the 1990s, booking DJs for the TriBeCa and Soho Grand hotels (both of which are famous for their parties). She then found her way to San Francisco for a "break," where she experimented with cooking classes at Kitchen On Fire (an award-winning cooking school where each class is taught by Michelin-starred chefs!), and learned about wine from master sommelier Peter Granoff. It was there that she realized her passion for scent. After stints managing retail at Prada, Jimmy Choo, and Saint Laurent, that same passion led to her current role as Director of Retail at Byredo– with amazing stores in NYC, Stockholm, Paris, and London. Byredo is the best perfume and scented candle company ever – trust us, you will ditch that Santal 33, and never look back.
There is much more to know from this woman who is dubbed "the human Zagat" by her friends, is an OG burner (she went for 5 years in a row, "when it was not as cool, and you didn't have to fight for tickets!"), has danced with P Diddy at Space Ibiza during her backpacking years, and is a perpetual globe trotter….whew!
Read on for travel tips that include where to find handcuffs as an amenity in Paris, amazing soundtrack ideas, and where to get a great cup of coffee in Marrakesh.
Follow Carissa Barrett on Instagram @pennytothelane
What are 3 of your favorite hotels?
Mandarin Oriental Bangkok for the service, Soho Beach House Miami for the view and beach beds to relax, and the Hidden Hotel Paris for the room with the handcuffs.
What is the most unique hotel amenity you've ever encountered?
T-shirts and a rain parka, found in the mini bar – so smart.
What hotel room design element can you not live without?
A "do not disturb" switch by the bed, so you don't have to get up to put the sign on the door.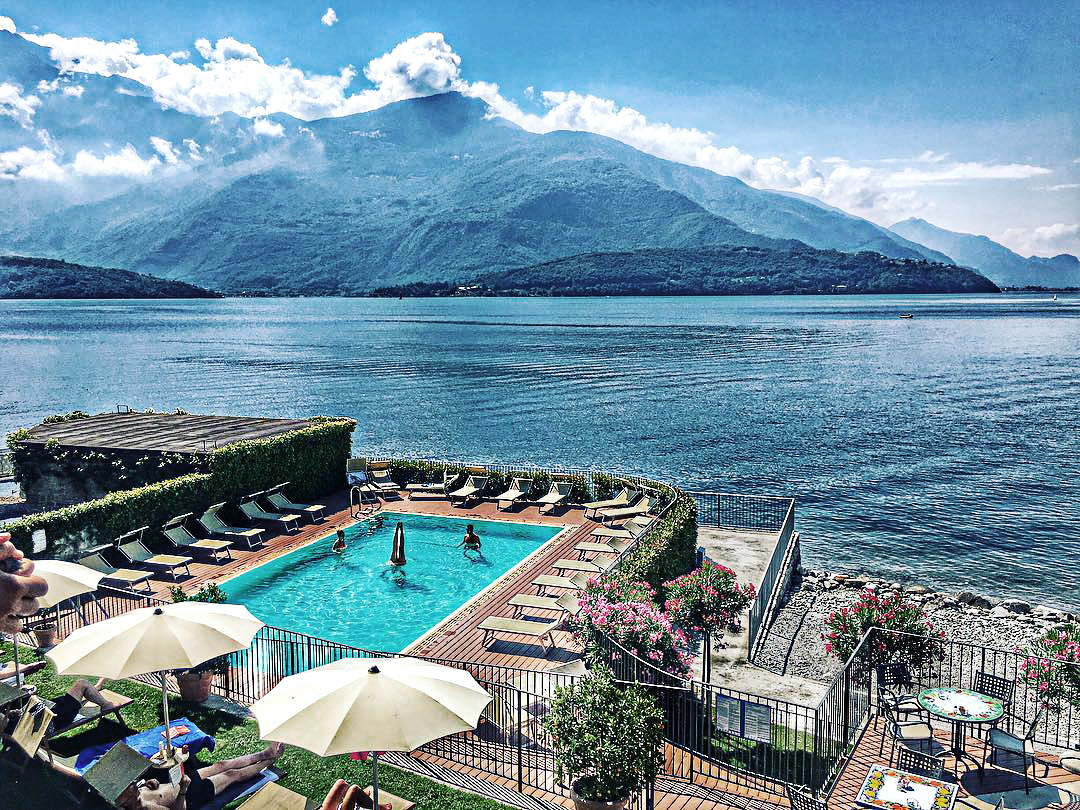 What is/are your favorite "offices" while traveling?
The beach at the Soho Beach House Miami, The Standard pool in LA, Dumbo House pool and lounge area in NYC, The Standard Miami pool, and the Design District outdoor cafes in Miami.
What 3 songs are on your OOO playlist?
Maree Basse – La femme a la peau bleue
Red Hot Chili Peppers – By the Way
Travel can be about the little luxuries…like a super amazing cup of coffee. Where was the best one you've had?
This is a tough one because most hotels have terrible coffee, but in Morocco, it's great- and La Mamounia has the best.
Anxiety and burn out are big topics these days. How do you combat them, and how do you use travel to do so? Any favorite hotels for this, specifically?
Always stay at a hotel with a beach or a pool to decompress every morning- even if you get only 20 minutes of sun, it helps with the natural vitamin D and leaves me feeling fresh. Soho Beach House Miami has both options so you can choose amazing pool or beach – love it there.
You travel a lot for work – what are your tips for making it as easy and relaxing as possible? Any favorite hotels to stay in that help accomplish this?
I always travel with a steamer, so that I can easily steam my work clothes (simple tip, but a super useful one, we think!). Good pillows and a great mattress are key- I always look for that in a hotel. Sometimes I call ahead to make sure they have foam pillow options, and enquire on the mattress situation- if I don't like their answers, I don't stay. Some hotels will make sure they have the foam pillows for me (and bring them in). The Hotel Therese in Paris always takes care of me, and Hotel 1898 in Barcelona does, too.
What's your go-to outfit for getting through security quickly, and still looking good?
Nike track pants and zip-up hoodie, with a cool baggy T-shirt underneath. I don't believe in wearing jeans on the plane- you get bloated up in the air, and they leave marks on your legs… so if you need a quick change to a dress or skirt for a meeting after the flight, you look terrible. Comfort first. I also wear my Saint Laurent leather jacket on top, to add my own style element.
What is your most used travel emoji?
Palm tree or martini glass.
If you could swap suitcases with anyone in the world at baggage claim, who would you swap with?
Lady Gaga- I am sure her wardrobe is ridiculous, and I would be all over it.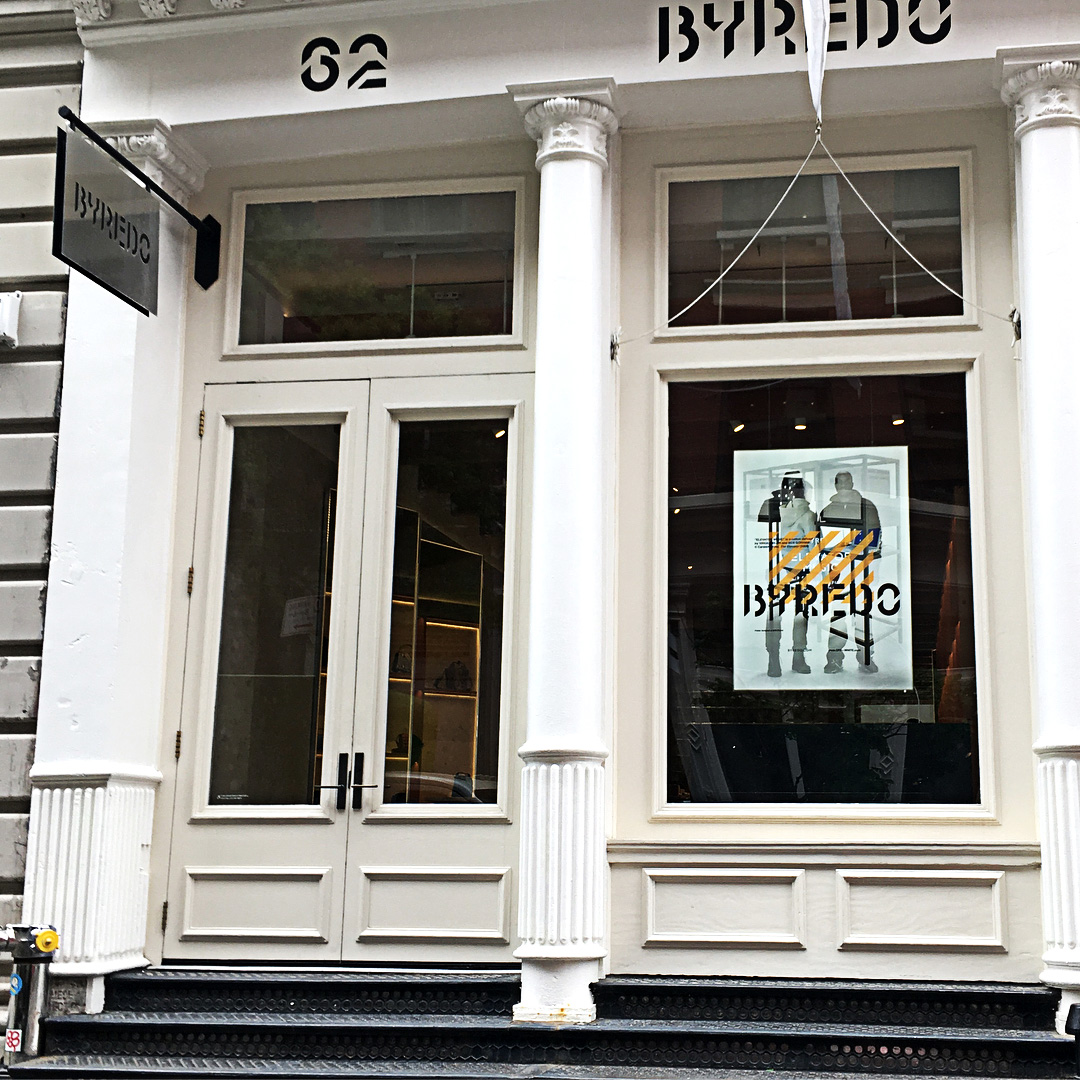 Who is your dream "co-pilot" (travel partner- dead or alive), and why?
My husband- because he lets me choose everything, and goes along for the ride, and in the end is super happy with the results. He is flexible and able to adapt if we get somewhere and decide to change the entire itinerary.
If you're going to a new place, and your friends have not been there, what do you consult for advice?
Tons of places: Tripadvisor, Google to look at hotel websites and restaurants, local food apps (if applicable), Eater lists, Condé Nast articles, Culture Trip, and I ask people on social media. No one option in my opinion is 100% – so I need to dig deeper to find the right information for my lifestyle.
Best travel advise you've ever received, and from whom?
The best advice has been from other foodies that travel the world- if I trust you choosing my food, I can trust you with my hotels and other recommendations. But I also like to be independent, and look for the best restaurants myself…I research hotels and places to go for months, and I feel nobody else can do this for me – so I feel like I take people's advice with a grain of salt, add it to my list, and then pick it apart to find what suits me best.
What is your favorite travel book – for at home, or abroad- and why?
Life and Death on the New York Dance Floor, by Tim Lawrence Brooks, because it reminds me of my youth and my home.
What's your favorite room service experience ever?
If you could quit your job and follow the "Mamma Mia" dream (ie open a small hotel in a foreign land or on a remote island), where would you do it?
Turks and Caicos or the Maldives, or Lake Como in Italy.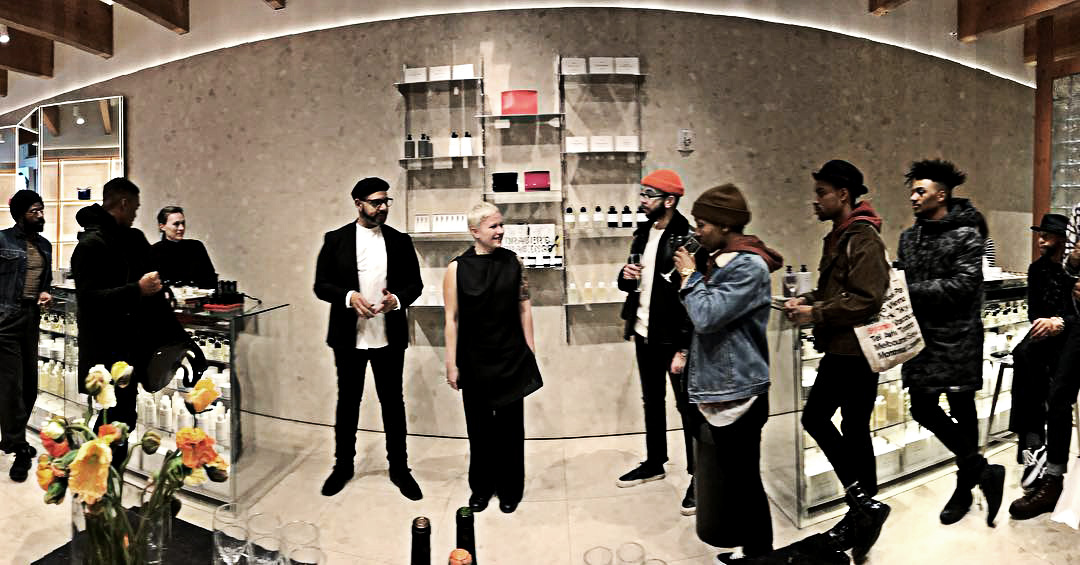 Beach or City or Mountain? 
Beach
Alone or with someone else? 
Depends – usually with someone
In flight wifi- good idea:
Yes
Lost luggage, or lost phone? 
Luggage
Airplane food- Y/N? 
No
Fantasy mini bar/fridge item? 
Green juice
Early check-in/ late check-out? 
Early check-in
Favourite subscription service you'll never delete? 
iTunes
In flight cocktail – Y/N? What kind? 
Yes- champagne: Billecart salmon rose
Favourite travel app? 
onefinestay