Traveling alone can be one of the greatest vehicles for self-reflection. Many of us romanticize the idea of sitting on a train, bus, or other various modes of transit, writing in a journal and feeling blissfully content as we stare out the window at a sunset. While Eat, Pray, Love moments may happen for you – don't be surprised, or upset, if your trip leaves you without complete clarity on sense of self, a lover, a career change, or any other fairly unrealistic revelation. Going into any experience with those types of expectations will almost certainly end in disappointment – especially when the true goal is to let go. With that disclaimer in mind, we haven't found a better way to get more in touch with ourselves than to strip away the distractions of our everyday life. If you are lucky enough to find the means and the time, traveling alone is one of the greatest gifts you can give to yourself.
In our opinion, you have to get quiet to get loud – meaning tuning out the background noise that comes with day-to-day life and amplifying your own voice. When you're traveling solo, the internal volume is turned way up. Your thoughts are enunciated clearly, your intentions are spoken loudly, you seem to drop-in to your desires more holistically. It hones in on the voice that harnesses initiative and allows you to feel more confident in making choices. If the energy to dive into a crazy new experience isn't naturally there, don't push it because of what you think you should be doing. Genuine motive is key when you're traveling alone – so make sure that what you're doing is for yourself. Don't try to emulate someone that is listening to the music at a completely different volume – the only person that matters in this context is you. What does that really mean? If you are more cautious – don't go on a solo trek through a remote country in Asia because you saw a post from an influencer on IG. If you are craving complete isolation, don't hop on board with a travel group in South America because your friend said it was cool.
Once you've done that, get ready to manage your expectations. There will be nights when you are dancing on a beach with beautiful strangers – but the three nights before that you found yourself at the same restaurant, re-reading the same chapter in your book over and over. The image that you have sitting in a coffee shop, working on a novel the very first day you land, might actually look like getting lost and taking two hours to figure out a WiFi password. All of it is okay. It's all part of the process, and you will still find yourself at the coffee shop or on the beach dancing – you'll just be a better version of yourself when you get there.
There are certain surprises along the way you can't anticipate. Some are far better than any expectation you could have. Some…aren't. For example, a monkey stealing your only energy bar when you haven't eaten in 7 hours may lead you to find the best bowl of phở you've ever had. Either way, it's the unexpected that turn a trip into an experience. Our best advice is to roll with it. Don't stick to the storyline you have in your head. If you went to "get away" but meet a group of great people at a wine bar – stay a while. If you were hoping to make friends across an ocean, but find yourself deep in your journal – give into that too.
Appreciate the nuances and even the hard moments. Loneliness is super common when we are traveling solo. That doesn't mean it isn't for you – and it doesn't mean it's bad. In fact, with our hyper-connected world, it can be truly refreshing to feel lonely. A lot of beauty and self-realization comes from loneliness, frustration, and getting lost. We encourage all of those things. The conversations you have with yourself during these moments are better than any therapy we've paid for – because you begin to ask questions to the person who knows you best. And, of course, keep in mind that it's all momentary. Just remember, the chances of coming home with regret are close to zero but chances of feeling some form of dissatisfaction during the process is probable.
At the end of the day, the trip is about re-asserting ownership over your own priorities. The experience conforms to you, not the other way around. If you're feeling too self-involved, it will get you out of your own head and thinking about the world around you. If you're someone that doesn't prioritize yourself, it becomes a vehicle to put your own wants first. In that way, the trip takes whatever form you need it to – all you have to do is trust that it will.
If you're reading this, it means you are interested in flying solo somewhere. Our top piece of advice? Do it. Wherever you are at in your comfort level with traveling sans friends, there is truly a place for everybody. See below for a few thought starters:
For the rationally cautious and curious:
Lisbon, Portugal
Europe is an easy escape plan for those wanting to test the waters of solo travel. Portugal is perfect for safety, price, and ease. Lisbon is a perfect place to land in for your first solo adventure. The town is walkable but big enough where you can get purposefully lost. There are high-speed trains to Porto or Farro if you want to explore past city lines and jump in the ocean. The food is second to none – and there is an increasing ex-pat community coming from other European counties and the US.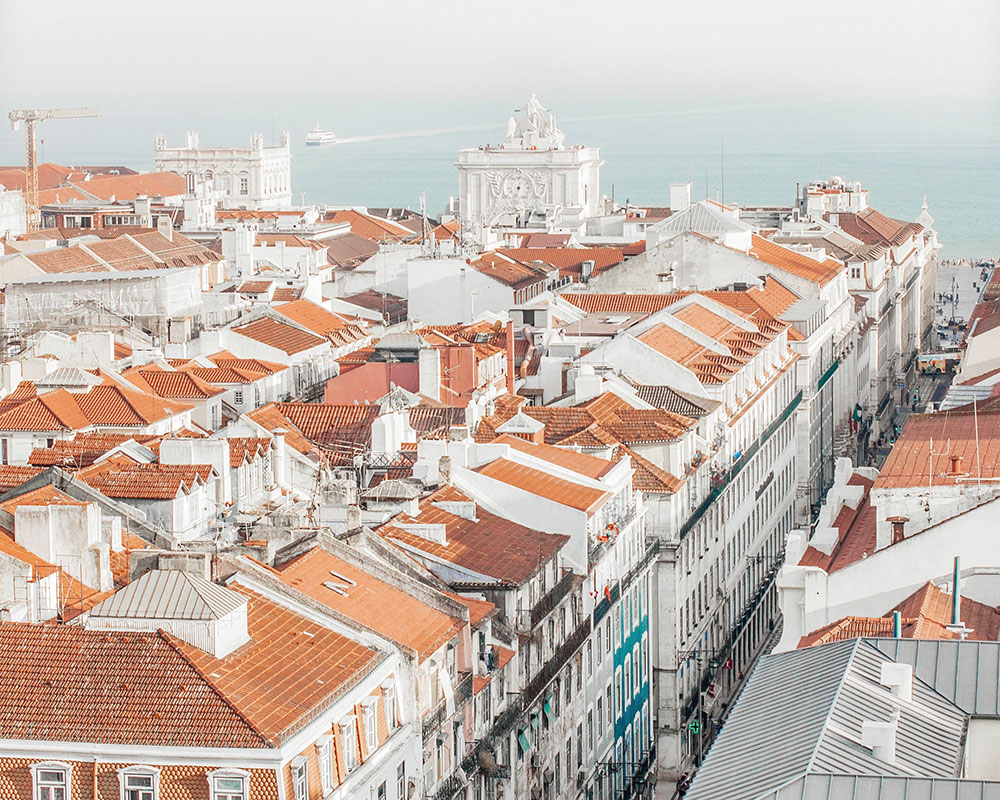 Where we would stay:
Treat yourself with a room at this 5-star boutique hotel. The 15th-century building has been perfectly preserved but the interiors have been re-done to top-notch quality. Clean whites blend in with the scenery and perfect views of the Almafa neighborhood really do the trick. Audrey's, the restaurant in the hotel, is actually worth a visit and you will most likely meet other tourists there.
For trading in solo weekends away for a longer trip:
Sacred Valley, Peru
You could really go to Peru as any type of solo traveler – there really is something for everyone in this beautifully diverse country. Though we could talk about Lima, the cities up north, and further south near Arequipa, we are going to recommend the Sacred Valley. Welcoming millions of tourists each year, Cusco is a safe and convenient hub to fly into. From there, we recommend heading into the Sacred Valley. Instead of going straight to Machu Picchu, spend some time in the serene towns of Pisac, Ollantaytambo, and Urubamba. You can take cars or jump in a collectivo which is a shared ride that picks up around town. The towns have yoga studios, healthy eateries, and beautiful hiking. Each has a convenient town center with weekly markets and the necessary amenities but feels far enough away to truly unplug.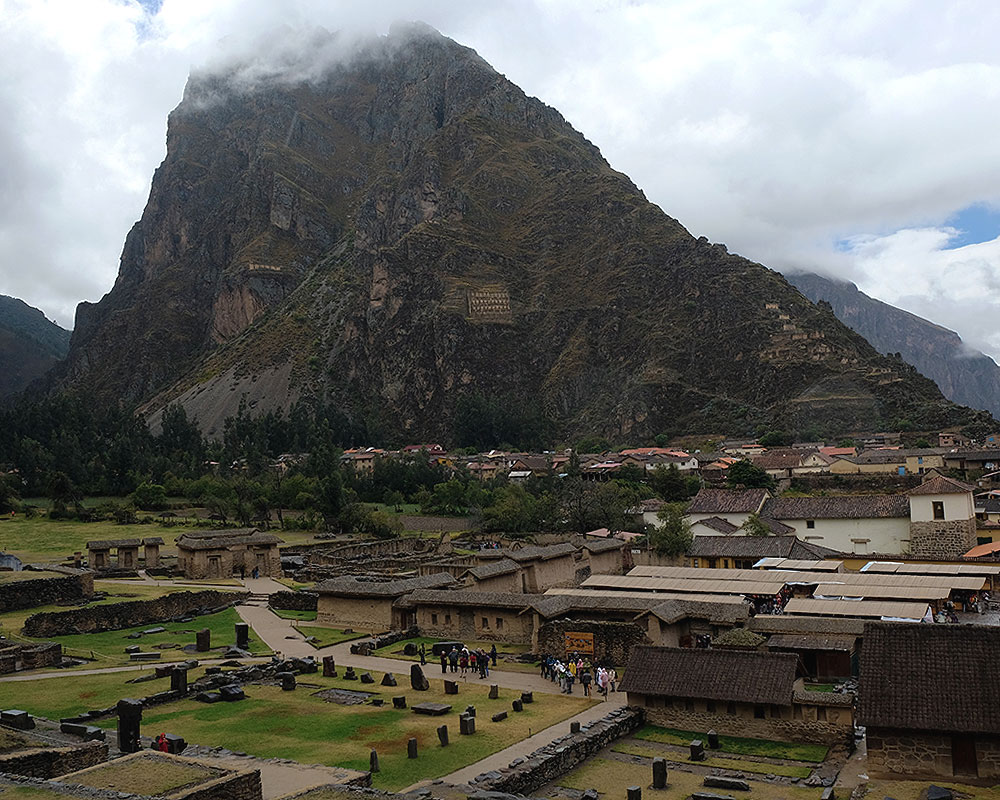 Where we would stay:
Though we might opt to spend a bit more time in Pisac, this hotel is too beautiful not to feature. It is perfectly designed with deep woods and clean whites, and the food is fantastic. The property includes an organic farm, a coffee collective, and a school for local children. Make sure to take advantage of the traditional Pachamanca lunch – where the chef will cook your food in volcanic stone buried in the garden.
For the solo traveler that wants to go further:
Mae Hong Son, Thailand
Close to the tourist town of Pai, Mae Hong Son is a town in northern Thailand that borders Burma. Surrounded by mountains and capturing an idyllic serene lifestyle- this is the perfect place when you're serious about getting away. Don't count on cell service, because you most likely won't have it. WiFi is available in some areas but not all. There are breathtaking hikes to waterfalls, hot springs, and lost caves. It's also the perfect launch point for exploring Salween National Park and offers the opportunity to camp if that's your thing. Pang Ung, or Baan Ruam Coffee Village, is also close by. With its gorgeous lake, it's another great option for camping.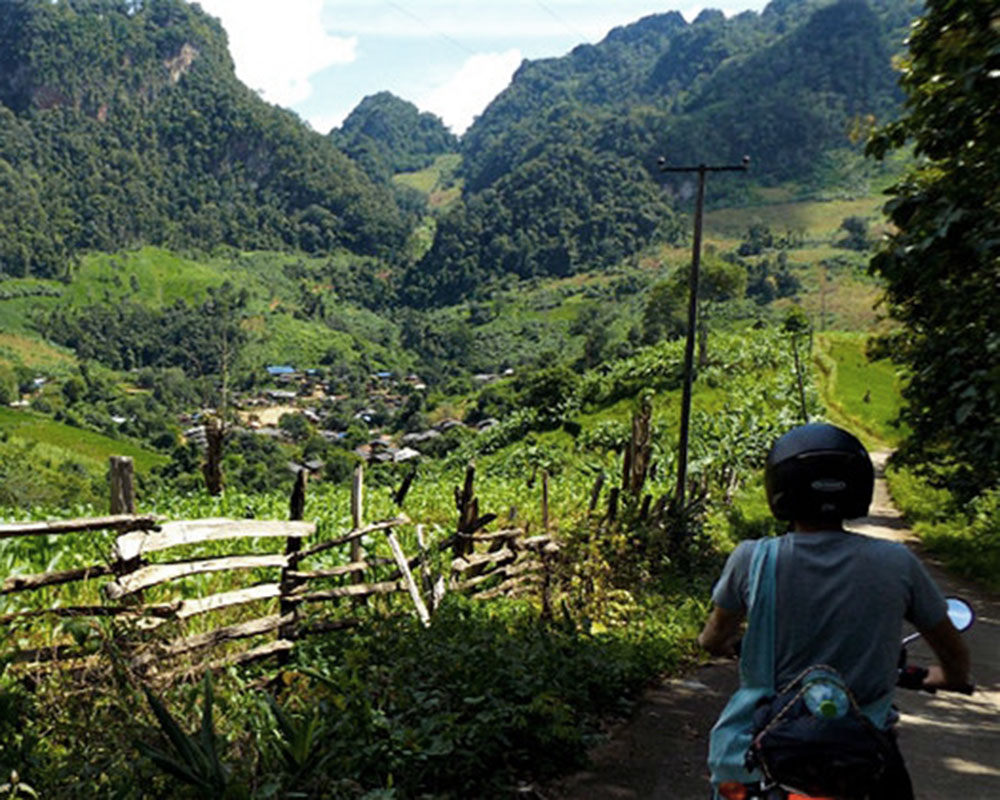 If the tent game isn't your thing, here is one of our favorite places to stay nearby:
This eco-friendly resort is simple but perfect for your time in northern Thailand. Looking out into the mountains, the hotel is made up of 21 bungalows. The property is built on former rice paddies and maintains the same tranquility you would expect.