The Hoxton's lobby resembles more of a co-working space than an actual hotel lobby. You will find Brooklyn locals having meetings, typing away on their computers, and grabbing a casual coffee. Choose between plush chairs or formal tables. Outlets are a-plenty and their food is fantastic.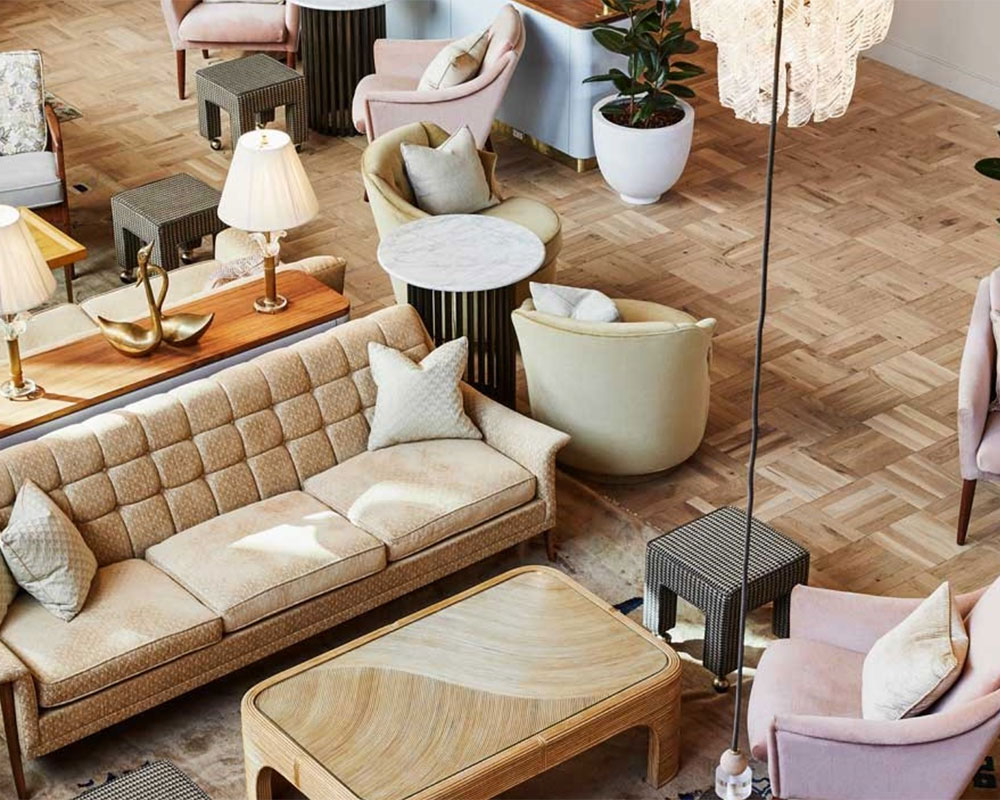 citizenM hotels (of which they have many globally) are made for the business traveler, not just for their compact, convenient rooms and central locations. The lobbies are chic, a bit kooky, and perfect for getting work done. The wifi is fast and free (connect automatically), the drinks selection is great and their famous 'ambassadors' are some of the nicest people in the hospitality industry.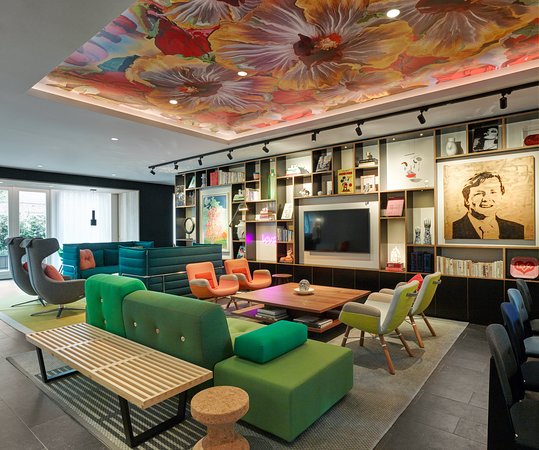 One of the more upscale hotels in Mexico City, The Four Seasons has a large lobby that is perfect for plugging away, but we fancy hanging in the bar to get some work done. If you aren't staying at the hotel, don't worry about it. Order something to drink and take a seat. It's definitely somewhere you could spend a few hours.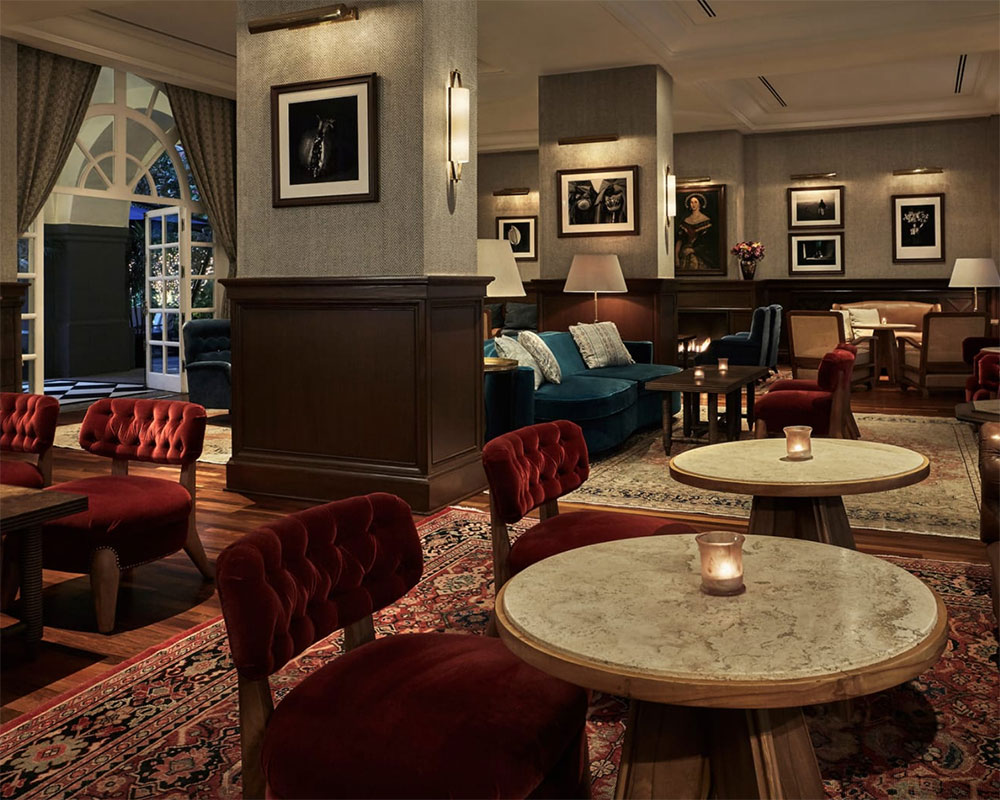 One of the trendier boutique hotels in the city, Only YOU has a great lobby that is perfect for a casual meeting or getting some work done on your laptop. Get comfortable on one of the big couches – if the weather is nice, take those emails outside. If you are in Madrid for more formal business, book one of their meeting rooms.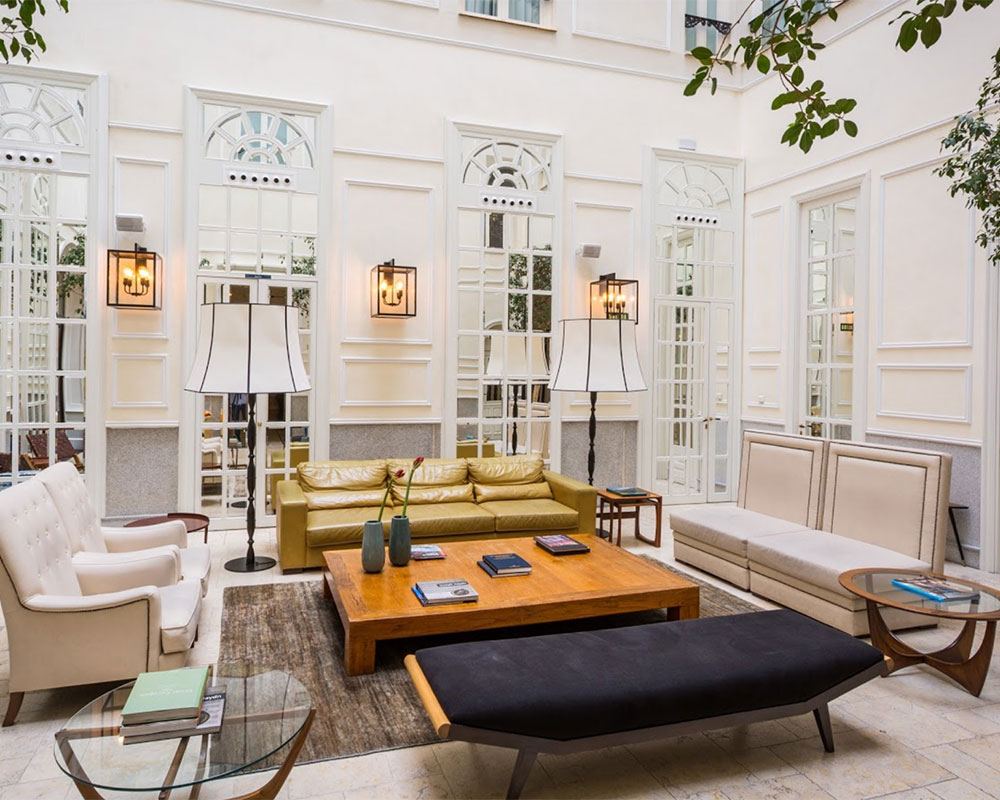 Step into this white shuttered boutique hotel, and just past the lobby you'll enter a classic library- with a twist. Modern Taschen design books can be found next to leather-bound first editions and the seats and tables are plentiful. The iced coffee and EOD cocktails are delicious. Plus, though a WeWork is not too far down the street, it seems that the freelance economy hasn't yet found this gem – we could take our pick of spots. We were welcomed by staff, even for just ordering a couple coffees all day long.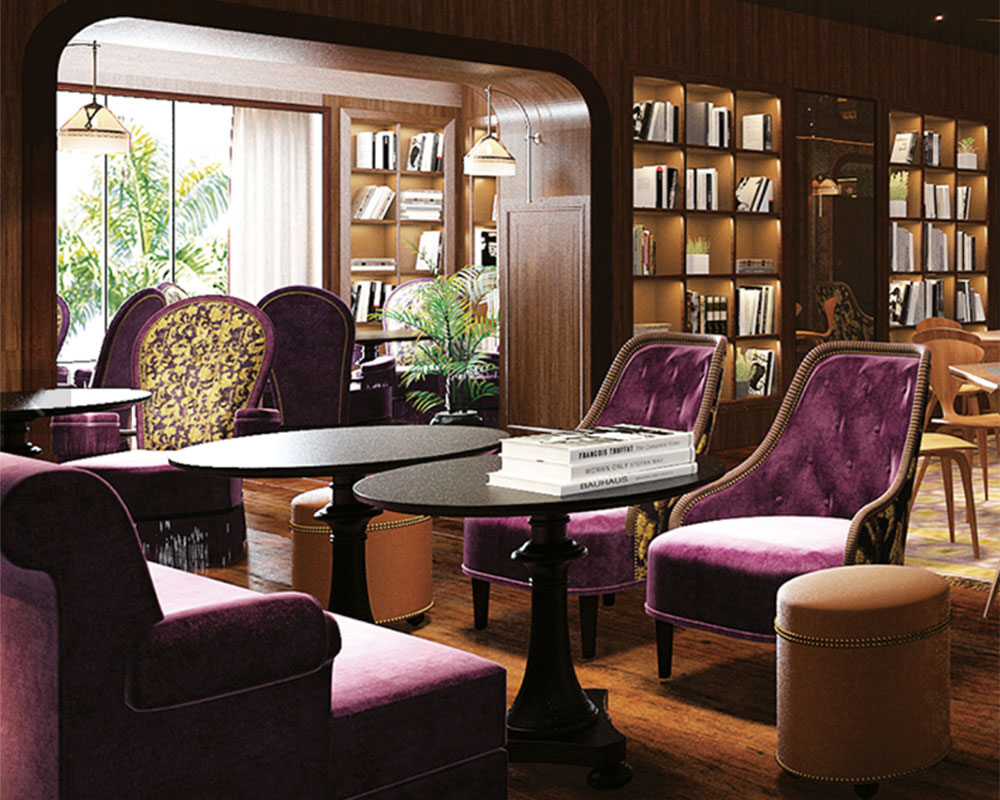 ACE Hotels across the globe have become go-to hangs for the cool kid crowd. Whether you are living in London or just visiting, you could do worse than to set up shop in the lobby. With big communal tables and comfortable seating, you will definitely find others working away too. Directly off the lobby is Bulldog Edition – the ACE's cafe where you can grab the high powered cold brew and baked good you need to kick off a productive work day. If emails keep you late into the evening, head downstairs to Miranda, the hotel bar, for a cocktail.