After graduating from the University of Oxford and a stint at Burberry, Chloe became an instrumental part of London Fashion Week as an events producer for big names like Vivienne Westwood. Following four years at Hong Kong Tatler, she's now a Digital Fashion and Beauty Editor at the London Evening Standard. When at home, she's often found zipping around the capital interviewing designers or attending the hottest LFW events. When abroad, you can expect her exploring glamorous destinations with a G&T in hand.

Follow her adventures on @streetchloe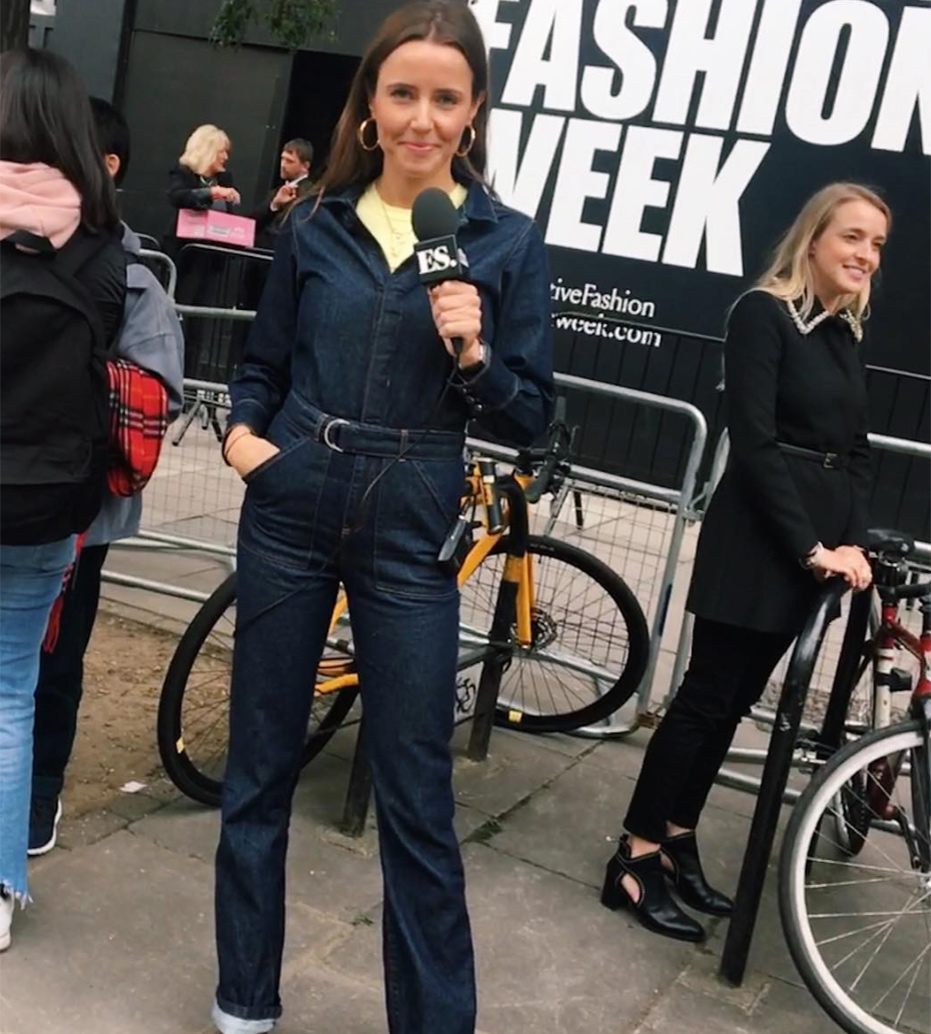 Name three favorite hotels and why are they your favorites?
Rosewood London – I just love the interiors and the slightly feminine vibe. Plus, the heated outdoor seating area in the courtyard has to be the chicest smoking area in London.
Mandarin Oriental Hong Kong – the Captain's Bar is the best hotel bar in the world.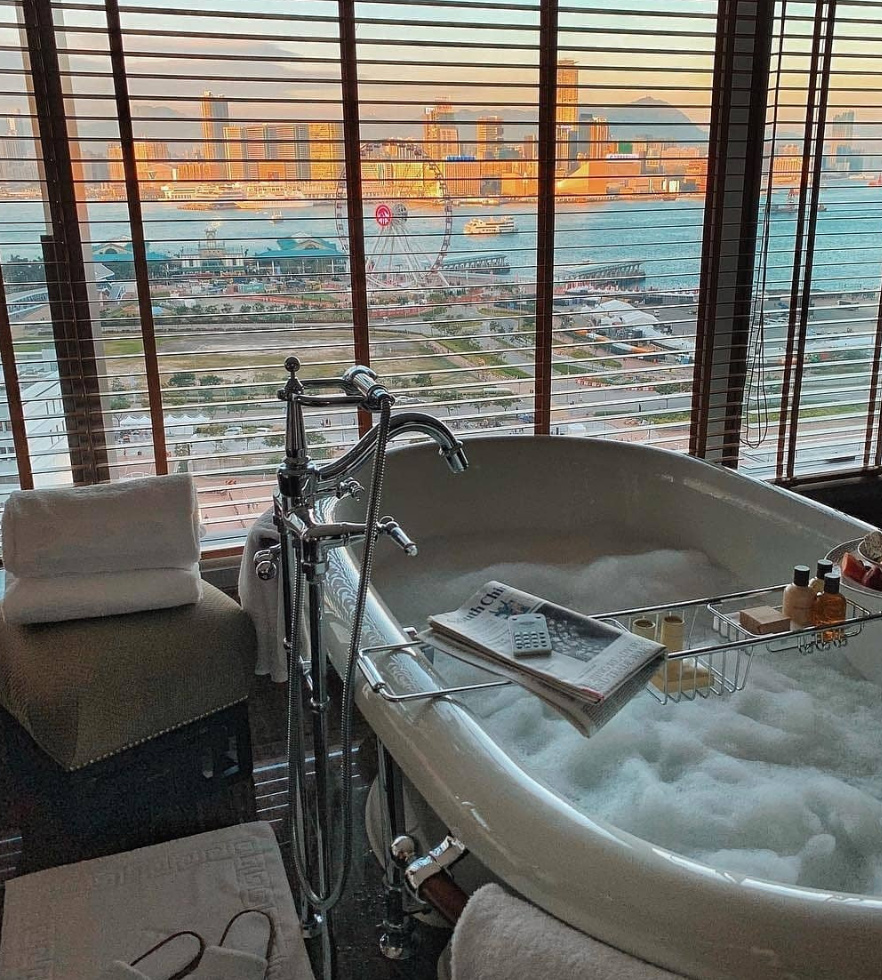 Sextantio Le Grotte della Civita in Matera – staying there is like going back 100 years.
Do you have any favorite travel hacks ?
If I'm travelling long haul I always pre-order a Hindi Vegetarian meal. I'm neither but when it comes to plane food a veggie curry and rice is so much more appealing than mystery meats or overcooked pasta, plus you get served first.
What hotel room design element can you not live without?
Having USB ports by the bed is singularly the most sensible recent trend in hotel design – and such a lifesaver for anyone like me who has a drawer full of adapters at home that they always forget to bring.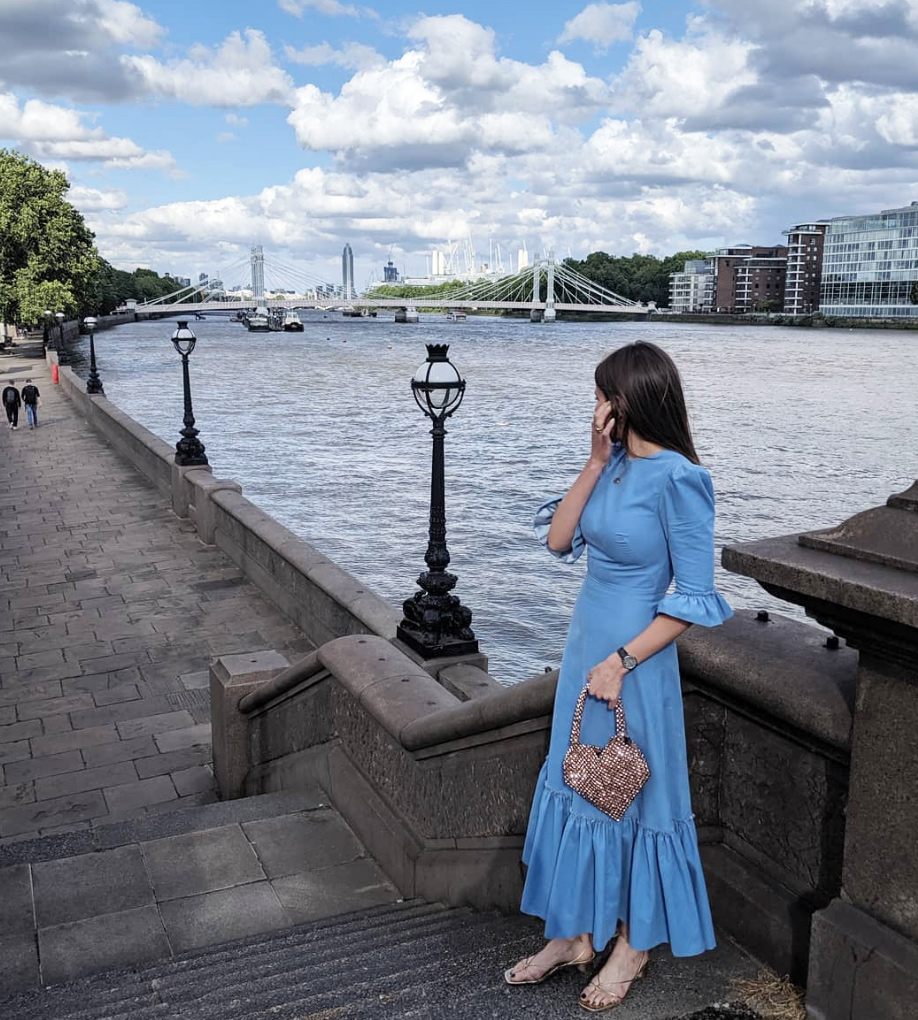 What do you always bring with you in your carry-on?
An eye mask, ear plugs, and (if I'm travelling long haul) a neck pillow. On long flights I also like to do a full diva skincare routine, so I'll carry a fair few toiletries. I'll remove all my makeup, wash my face in the loos and apply all sorts of moisture-giving lotions and potions to stop my skin getting dehydrated. I am also (to my travelling companion's embarrassment) quite partial to an in-flight sheet mask.
Where would you go for a digital detox or just generally to get off the grid?
I am dying to go to either the Mayr or SHA wellness clinic for a full mind and body reboot.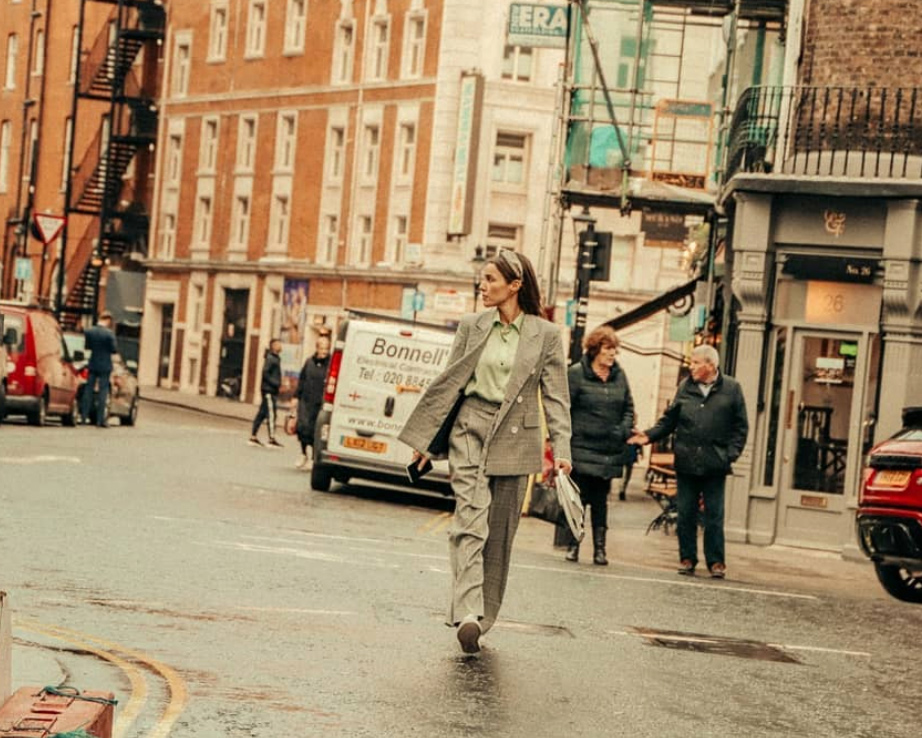 Do you have any tips or tricks for beating the dreaded jet lag?
I used to live in Hong Kong and honestly I'm not sure it's something that can be beaten. And it's definitely always worst going East!
That said, I always change my watch to the time of my destination the moment I get on the plane – oldest trick in the book, but I swear it helps. I try to sleep and eat at times that make sense for my destination. For lethargic days, coffee is a cheap and widely available upper. For nausea, nothing beats Diet Coke. For sleep, I find Melatonin really helps.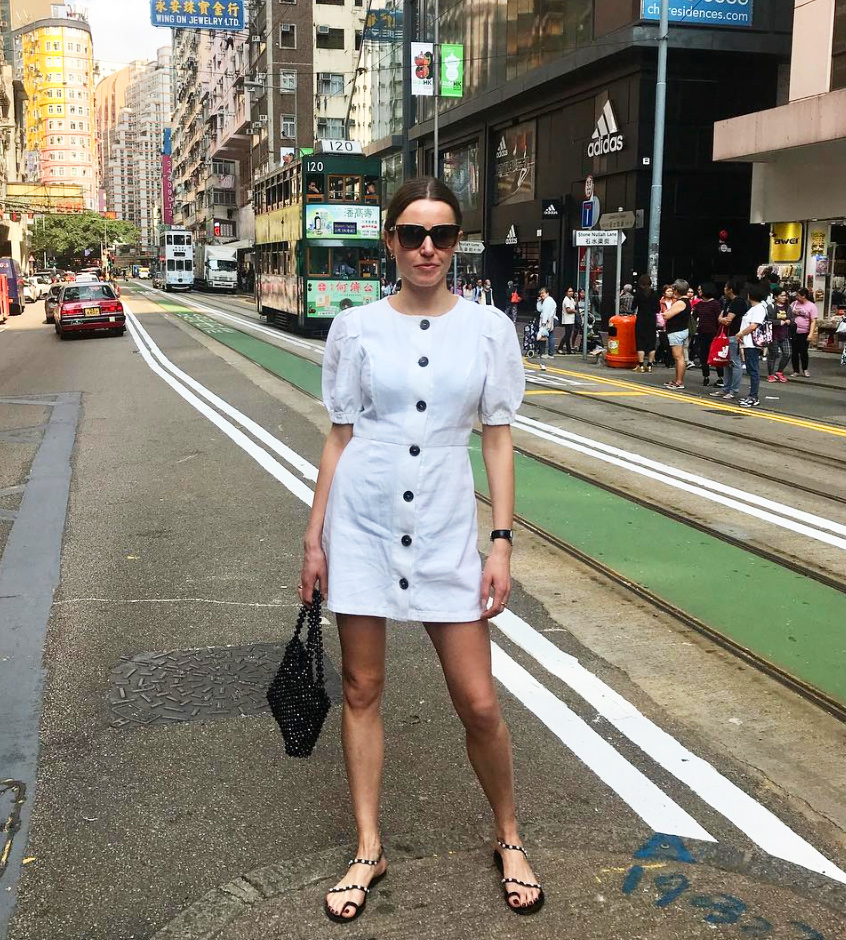 What's your go-to outfit for getting through security quickly, and still looking good?
If I'm flying long haul I tend to wear leggings or cashmere sweatpants and a super comfy jumper. I'll always take extra layers and socks for when they inexplicably crank up the air con to minus ten. I hate being on a plane with bare legs so if I'm heading somewhere hot I will wear silky pyjama style trousers. My current fave are a white silk polka dot pair from this amazing new British resortwear brand called Lelloue.
You have an hour to spare at the airport. What would I find you doing?
I find it comforting to eat constantly when I travel, and I resent buying nasty sandwiches on cheap airlines. So you'll probably find me in Pret, buying two or three meals. One to have then, one for on the plane and one for, well, back up. Did I mention I'm a comfort eater?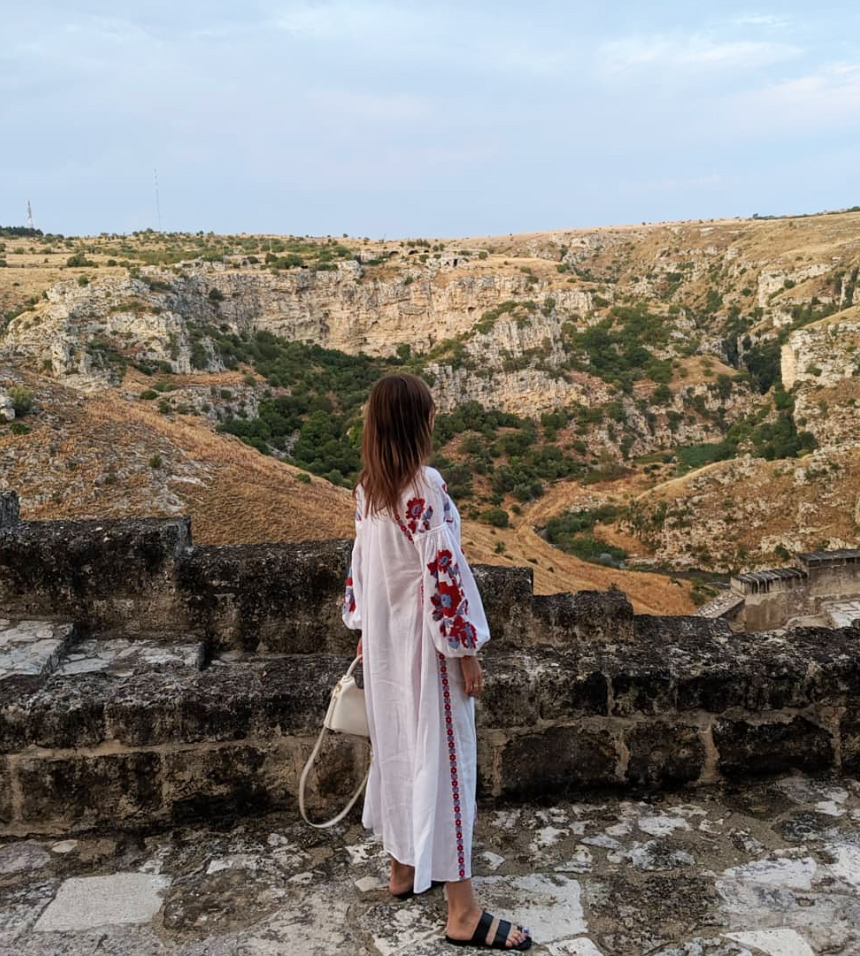 Where's your next trip? If for a vacation, why did you choose there?
I'm off to Marrakech for a friend's birthday at the end of September, which I'm really looking forward to as I've never been. Then the following weekend I'm heading to Munich for Oktoberfest, which will be relaxing I'm sure.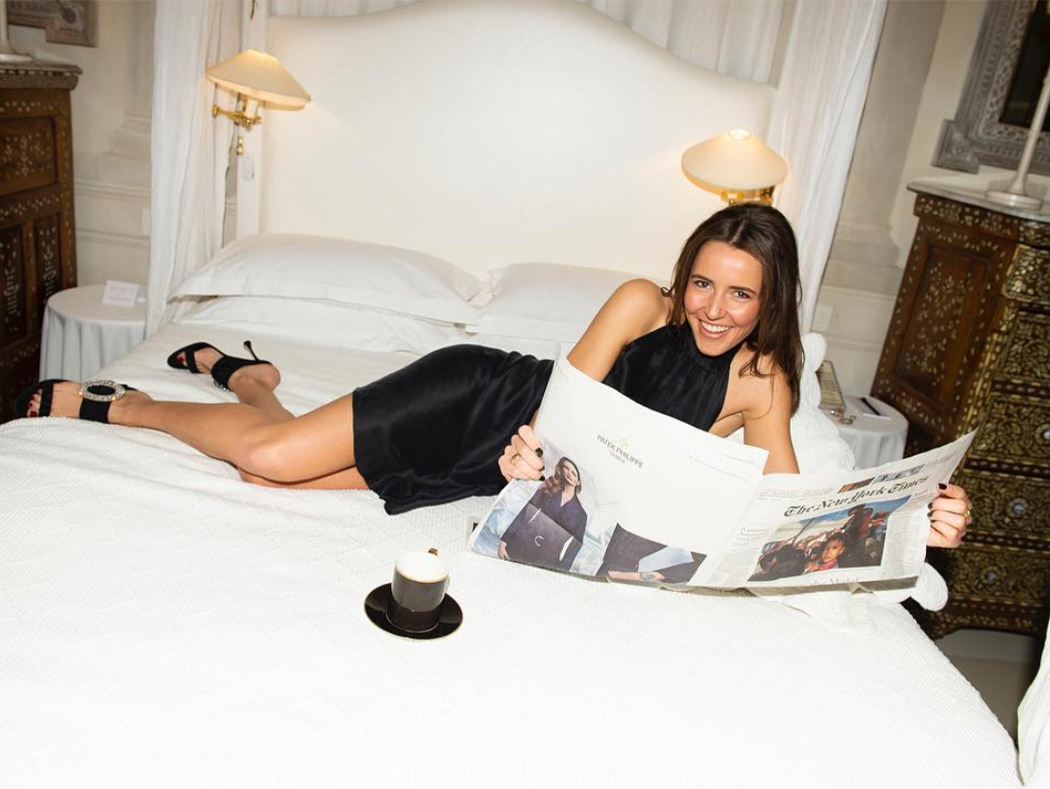 Beach or City or Mountain?
Mountain
Alone or with someone else?
With someone else
In flight wifi- good idea: yes or no?
No but yes. I'm an addict
Lost luggage, or lost phone?
Lost phone
Airplane food- Y/N?
Yes
Fantasy mini bar/fridge item?
Ice for my G+T
Early check-in/ late check-out?
Late check-out – have a full day then shower and change before you fly
Favourite subscription service you'll never delete?
Raya. Lol joking, probably Spotify
In flight cocktail?
Does G+T count as a cocktail? (Editor's note: yes)
Favourite travel app?
I'm really into the ViaVan ridesharing app. It's so damn cheap
Window or Aisle?
Window for uninterrupted sleep on long haul, aisle for short
Yoga or hotel gym? 
Neither. Run outside or do a local HIIT class, like a Barry's or Soulcycle