Dylan has pretty much come full circle. Starting her career in training and development, she got itchy feet and followed an opportunity to pursue travel writing in Dubai. There, Dylan had the enviable job as Culture Editor for lifestyle magazine Savoir Flair, where she traveled the world to report on the latest luxury hospitality and fashion trends. As a writer, she has contributed to the likes of Vogue, WSJ and Conde Nast Traveler, and now runs a travel coaching business dedicated to helping people build better lives through their travels. She's been almost everywhere, so we've swiftly added her epic hotels picks to our 'must visit' list.
Follow Dylan at @dylangracetravels
Name 3 favorite hotels, anywhere, off the top of your head?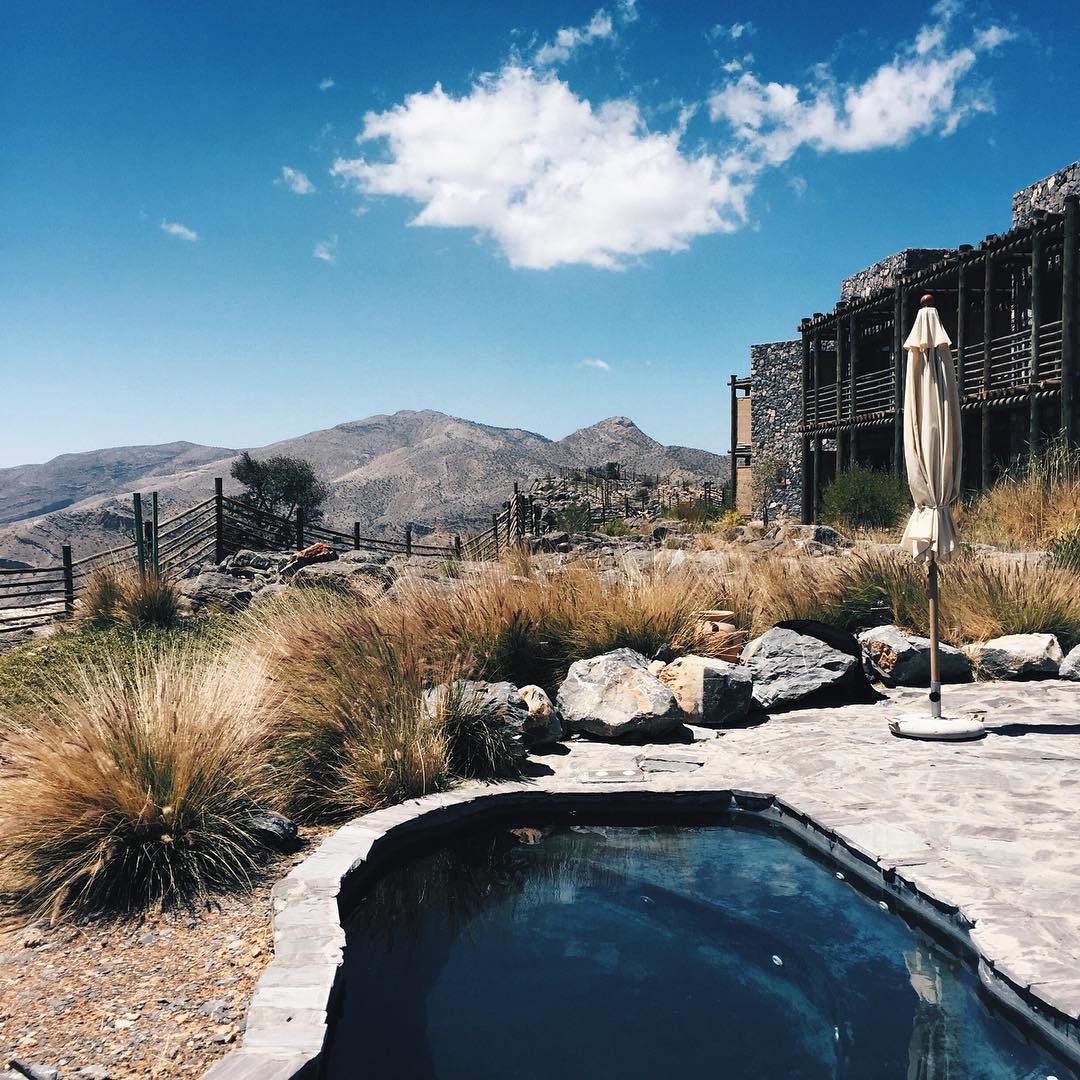 Alila Jabal Akhdar Oman: Alila Jabal Akhdar sits on the edge of a cliff in Oman's Al Hajar mountain range (think: The Grand Canyon of the Middle East). The hotel is designed after a traditional Omani fort and has a heated infinity pool that looks over one of the most stunning views I've ever seen. Oh, and in the spring months, the entire Al Hajar mountainside blooms with beautiful roses. It's beyond dreamy.

Sujan Rajmahal Palace: This Jaipur hotel feels like a Wes Anderson movie come to life! Communal rooms are painted in bright shades of fuschia, cobalt, gold, and jade. Did I mention there are 43 custom wallpapers throughout the property? Each of which tells a different story about Jaipur's fascinating and regal history.

Cheval Blanc Randheli, Maldives: Maldives luxury at its finest. Elegance is the name of the game at this gorgeous property, which was designed by renowned architect Jean-Michel Gathy, the man behind many of the Aman resorts around the world.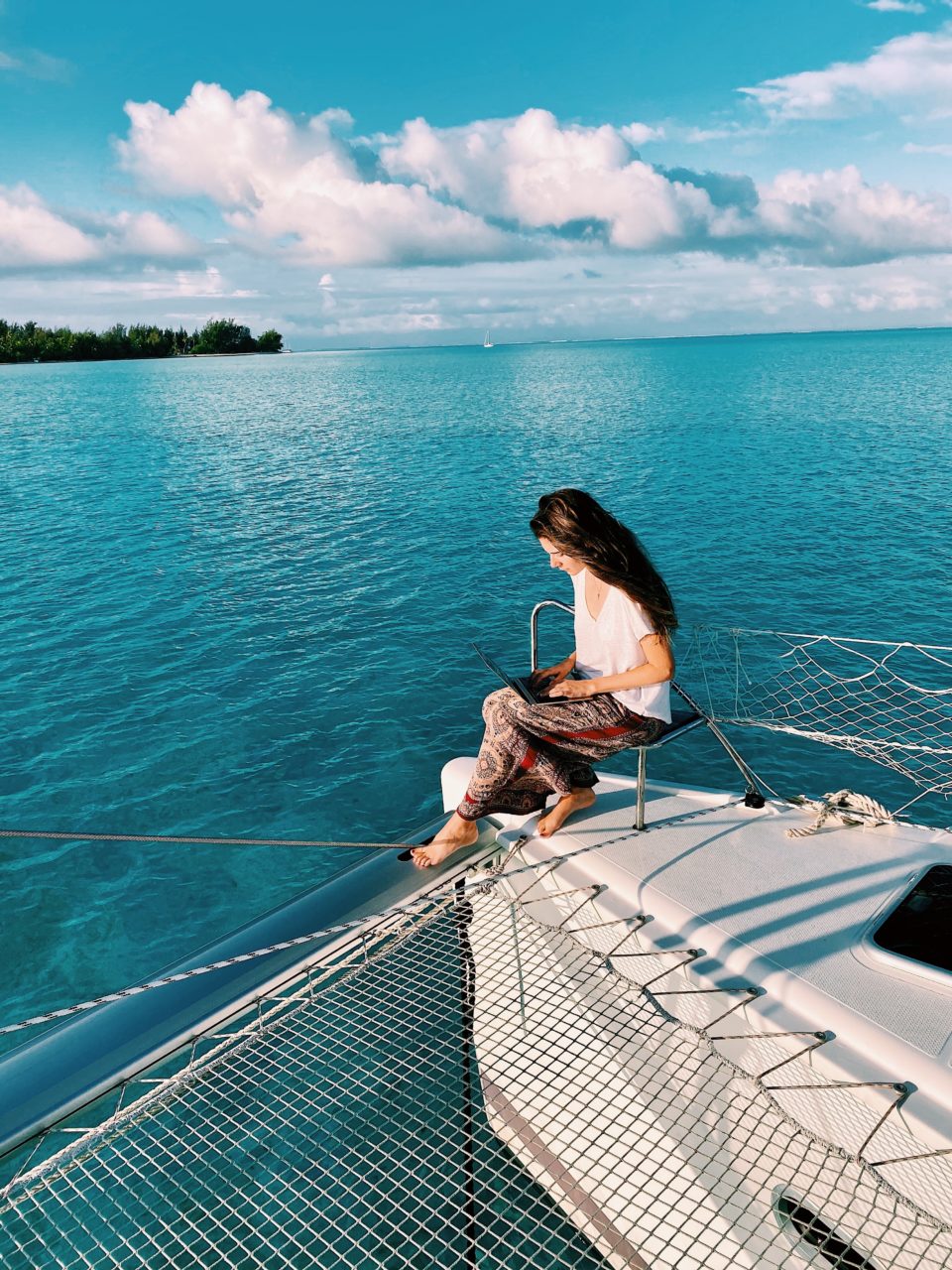 What is the best hotel amenity you've ever encountered?
An on-demand champagne button at The Baccarat Hotel.
Where would you go for a digital detox or just generally to get off the grid?
I really value the power of alone time to regroup and regain perspective. Some of my favorite off the grid experiences have included spending a month living in a cabin in Temecula, California, writing. A silent meditation retreat in New Hampshire (challenging but valuable!). And 10 days in southern India at an Aruvyedic center.
You travel a lot for work…was this something you were seeking in a career? If so, how did you go about designing your career life to include so much travel, and how do you make it as relaxing and fun as possible?
I started my career working in Human Resources in Training and Development. Just before I turned 25, I was restless. I enjoyed my work and helping employees build confidence, but I had always dreamt of traveling the world and becoming a writer. So, when I got an opportunity to move to the Middle East and write, I took it. I spent six years working as a Culture Editor in Dubai, traveling the world to report on the latest luxury hospitality trends. Today, I'm lucky enough to combine my travel expertise with my background in personal development to run my own Travel Coaching business, which is dedicated to helping people build better lives through their travels. I love to travel knowing that once I get back I can share these amazing experiences both through my travel writing and the trips I plan for my clients.
What do you always bring with you in your carry-on?
Lavender essential oil! It calms me.
Have you or would you travel alone? If Y/N, why?
I travel alone constantly for my travel writing assignments. I love it.
Travel can be about the little luxuries…like a super amazing cup of coffee. Where was the best one you've had?
I have celiac so anytime a property goes above and beyond to make sure there is a gluten-free treat in my room…it stands out! The Kimpton Seafire resort in the Cayman Islands had a bowl of warm gluten-free chocolate cookies waiting for me when I arrived that I still remember to this day. Can you tell I have a sweet tooth?
What's your go-to outfit for getting through security quickly, and still looking good?
My plane uniform includes a pair of silk pants I had made in India, sneakers, a soft top, and a black oversized blazer.
If you could quit your job and follow the "Mamma Mia" dream (ie open a small hotel in a foreign land or on a remote island), where would you do it?
I love this question! I would absolutely co-run it with my mom, who is also a travel fanatic. I would say either in Sri Lanka or a remote seaside town somewhere in Italy.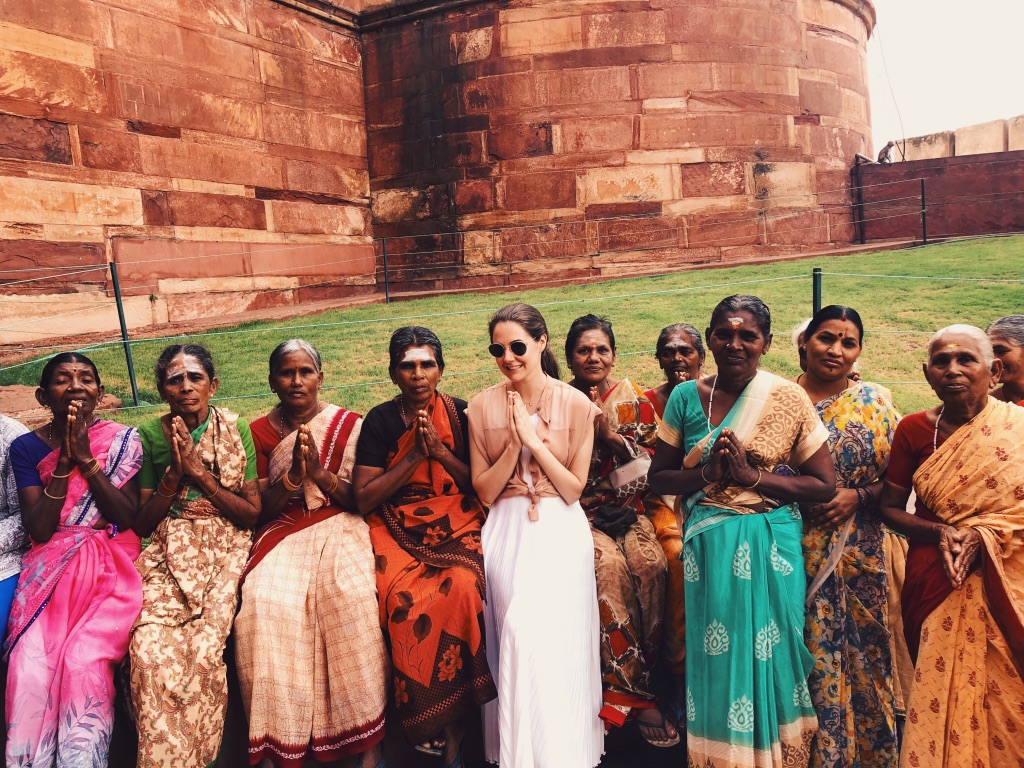 Beach or City or Mountain?
Beach.
In-flight wifi- good idea: yes or no?
No.
Fantasy mini bar/fridge item?
Gluten-free Boston cream pie cake.
Favorite subscription service you'll never delete?
Spotify
In-flight cocktail – Y/N? What kind?
Yes – champagne
Favorite travel app
Not technically a travel app but Moodpath – it tracks your moods. I'm always curious about how travel impacts my brain and moods.