Alice MacKinnon, Plant-Based Chef
Alice is a plant-based chef, cooking teacher, and product consultant living in London. After heading to culinary school at the age of 21, Alice went on to work with the Jamie Oliver group in London, before consulting with some of the UK's best-known food brands. In 2015, Alice headed to Los Angeles to deepen her love for plant-based foods, where she taught and learned under Matthew Kenney. Alice can make raw, vegan desserts that taste wonderful- and can make anyone laugh over a glass of wine or two. So we decided to ask her for a few tips on how to stay well while traveling- if not every day. Read on for her wisdom:
Follow Alice MacKinnon on Instagram @alicemackinnon1985
DIY plant dies while cooking in LA
What supplements/ vitamins etc do you travel with that are lifesavers?
Magnesium, for restful sleep + relaxed muscles post-flight.
Essential oils for the flight – I love DeMamiel Altitude Oil, it smells amazing and completely alleviates stress.
Good quality probiotics.
What's the best TSA-approved airplane snack?
An avocado. You can grab a sachet of salt and pepper from any airport now, and its filling.
Where would you go to digital detox, or just generally to get off the grid?
To Norfolk, England, where my family has a home (there's limited WiFi and it's extremely peaceful) – just being there is a tonic! Or I'd do Panchakarma (an Ayurvedic therapy) in India, but that's more of a commitment…
One of Alice's favourite restaurants in LA, try Shima in Venice, and definitely order the spiced ginko nuts!
Have you or would you ever travel alone?
Absolutely. I love traveling alone. I like doing whatever I want without having to discuss the details!
Best Travel advise you've ever received?
Food wise, if there's a more expensive restaurant on your list but dinner isn't an option, try going for lunch. There are often lunch specials that tend to be cheaper, and if you go mid-week it's quieter, too.
Also – ALWAYS pack earplugs and an eye mask. Game changers.
Do you have any tips or tricks for beating the dreaded jet lag?
Don't eat on the plane. Just drink A TON of water, more than you think you need. It really works. Eat before or after the flight.
Alice's healthy "nut pulp" cookies (made from leftover homemade nut milks) are a treat for the eyes, as well as the taste buds)
Travel can be about the little luxuries…like a super amazing cup of coffee. Where was the best one you've had?
In Tanzania, at Nomad– a moving safari camp. Every morning they bought fresh coffee and fresh shortbread to your room. It sounds small – but I still dream about that shortbread. The camp had no electricity, but you barely noticed because the attention to detail was extraordinary.
What's your go-to outfit for getting through security quickly, and still looking good?
I wear the same thing for every flight! Vince slip-ons, Lululemon pants, and a cozy sweater. I always have a big scarf because I am usually cold.
In-flight wifi – good idea?
NO. Enjoy the offline time.  
Airplane food?
NOOOOOOO.
Window or Aisle?
AISLE! So you can get up to walk around, and go pee after all that water you're drinking.
Cha-Cha Matcha in NYC is one of Alice's favorite pit stops for a caffeinated pick me up- or a soft serve matcha swirl
Summary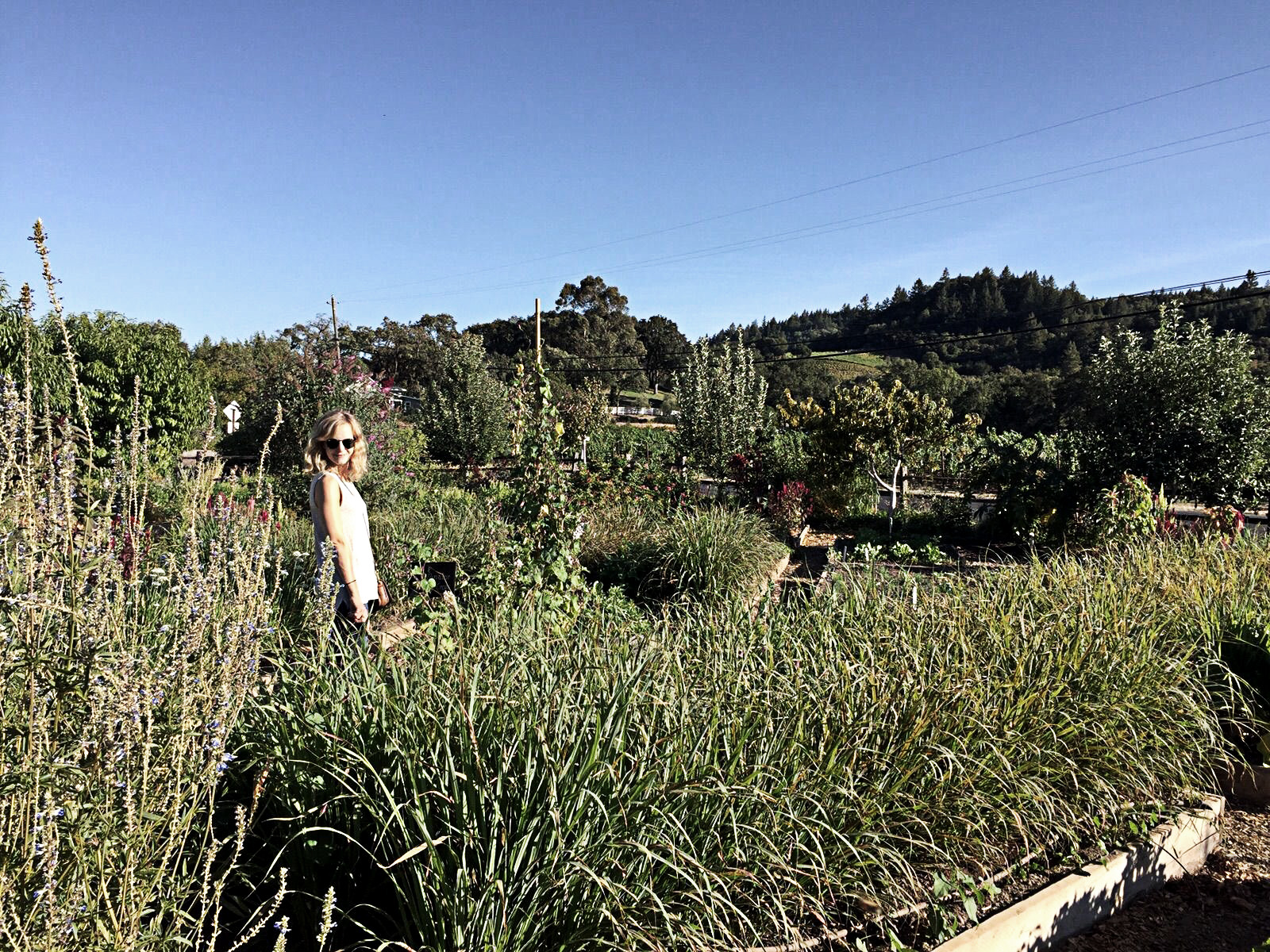 Article Name
Alice MacKinnon, Plant-Based Chef
Description
Alice is a plant-based chef, cooking teacher, and product consultant living in London. Check out her travel tips!