Amelia Mularz – US Editor for Mr. & Mrs. Smith + Travel Writer
As US Editor for Mr. & Mrs. Smith and bad-ass travel writer for publications such as Harper's Bazaar, Travel + Leisure, The Coveteur, and Refinery29, Amelia Mularz has certainly been on her share of airplanes.
Starting off her career in NYC, this wordsmith has truly done it all. From getting coffee, to writing TV recaps and encyclopedia entries, to getting thrown into a photoshoot with a professional hot dog eater (true story) – you can bet that nothing catches Amelia by surprise. After her stint as a hot dog model (which, technically, she can claim), she held it down as a research editor in NYC for Vogue, NY Mag, HGTV, and The Knot.
Now an LA resident, Amelia travels the world reviewing some of the world's most beautiful hotels and the cities they're built in. With tons of experience in hotel lobbies, she certainly knows a thing or two about checking a bag – which she admittedly prefers over carry-on luggage.
Follow her adventures on Instagram @ameliamularz.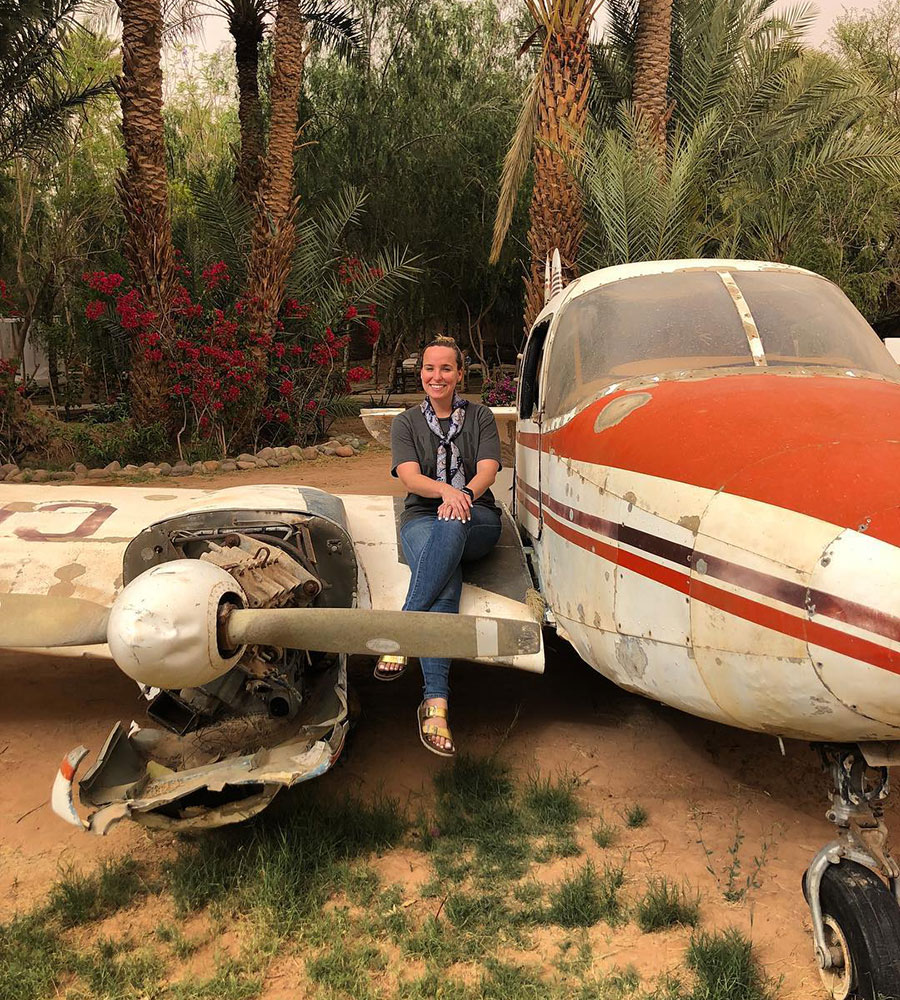 What are 3 of your favorite hotels?

Phum Baitang in Siem Reap, Cambodia for the setting. The rooms are individual wooden villas connected by planked bridges over a sea of rice paddies.
Zaborin in Niseko, Japan for the food and attire. Dinner each night is 11 courses of locally foraged deliciousness, and the hotel provides loungewear to sport during your entire stay.
The Native in Malibu, California for the people. I stayed for just two nights and still speak regularly to their general manager and sound bath practitioner (yes, I realize that was the most LA thing that has ever been typed).

What is the most unique hotel amenity you've ever encountered?

Zaborin has an in-house matcha master who will teach you how to whisk the perfect cup. He's basically a beverage sensei.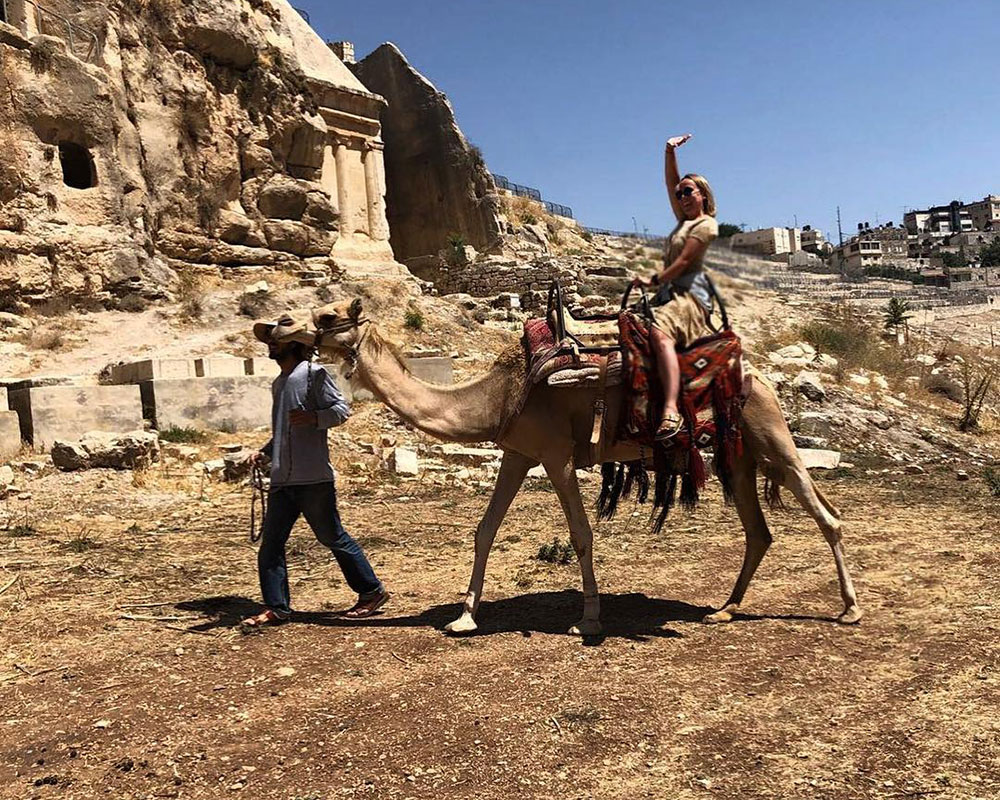 What do you always bring with you in your carry-on?

I've always got my sleep pouch in my carry-on. This a silky bag filled with various sleep aids (I'm a really shitty sleeper). I've got the usual suspects in there – earplugs, a sleep mask, and Tylenol PM – as well as some more homeopathic items: lavender essential oil, worry dolls from Mexico, a piece of selenite crystal, and a photo of Lil Wayne sleeping on a private jet (for inspiration).

If you could swap suitcases with anyone in the world at baggage claim, who would you swap with?

Dolly Parton, hands down. Just imagine the sequins, studs, and denim doo-dads you'd find in there. I bet even her suitcase itself is covered in sequins. And the wigs! I love checking luggage (packing light is seriously overrated), so I appreciate a woman who overdoes it. Dolly is definitely a more is more kinda gal.

Have you or would you travel alone? If Y/N, why?

I love traveling alone – you have free rein to visit every cat cafe and banana museum you come across without fear of judgement. Thanks to my solo trips, nobody has to know that I once fell in love with a bartender at a TGI Fridays in Paris.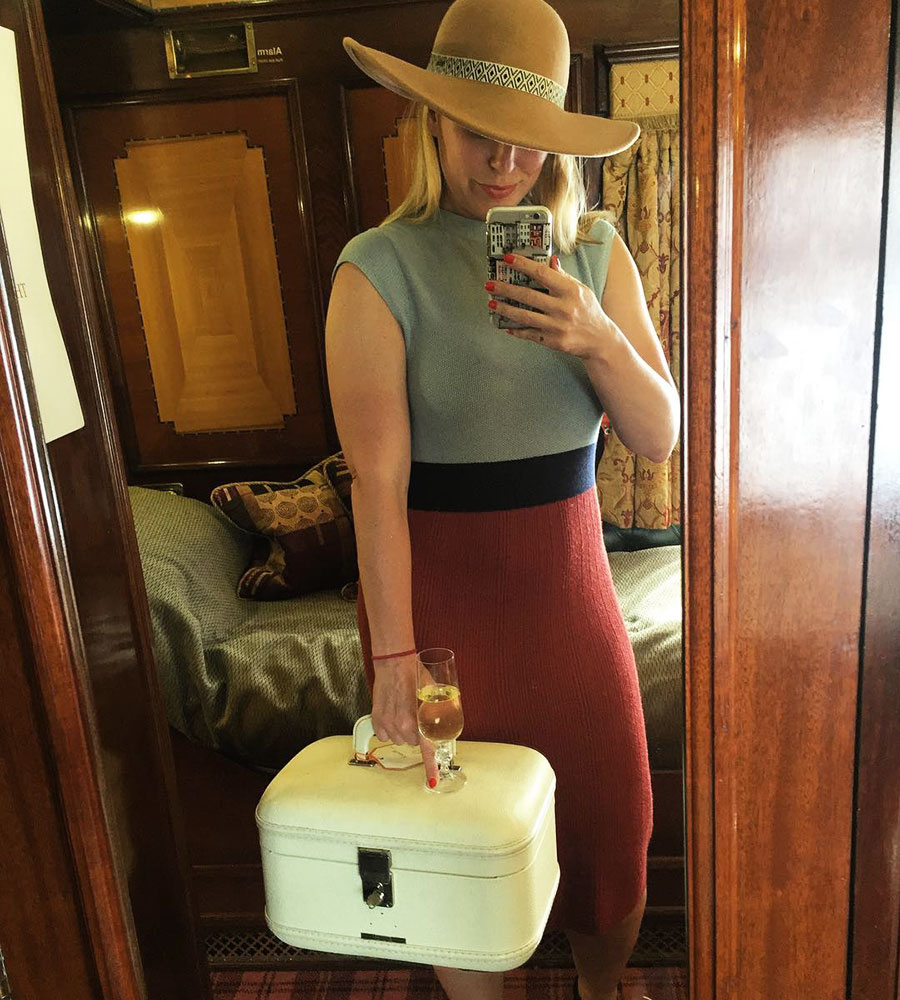 What was your favorite room service experience ever?

When I lived in NYC, my mom and sister came to visit and we splurged on a room at the Plaza. We couldn't bear the thought of leaving our ritzy digs, even for dinner, so we ordered a room-service meal of pasta, french fries, and charcuterie. We'd also seen Michael C. Hall perform that afternoon in Hedwig and the Angry Inch on Broadway and, because it was a decadent weekend all around, we'd even bought souvenir t-shirts from the show. As I shoved salami in my mouth and stared at the image of Michael C. Hall in blue eyeshadow stretched across my sister's chest, I thought to myself, THIS IS HEAVEN. Spiritually, I now know that when we die, we head to the pearly gates and St. Peter is like, "Here's your Hedwig shirt, cheese tray is in the back."

Who is your dream "co-pilot" (travel partner- dead or alive), and why?

I was named after Amelia Earhart, so that seems simultaneously like the right choice and the absolute wrong one…

What is your favorite travel book – for at home, or abroad- and why?

Among classics, I love Joan Didion's The White Album for her packing list on page 34 and her devastating essay on Hawaii. Among new works, I'm obsessed with Flights by Olga Tokarczuk for her beyond-inventive descriptions of airports and travel-sized toiletries.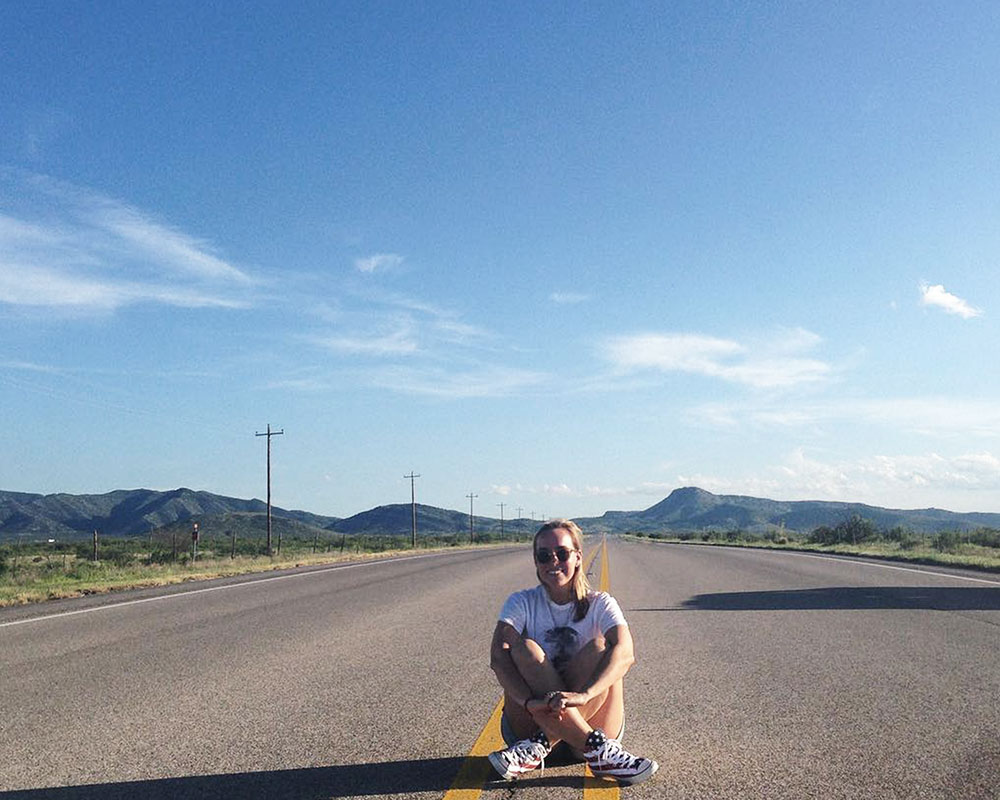 What's your go-to outfit for getting through security quickly, and still looking good?

I have a t-shirt that's white with large block lettering in black that just says, "NICE AS FUCK." It's actually a reference to the Jenny Lewis band, but I find that TSA really takes to the message whether they're fans of the music or not.

If you could quit your job and follow the "Mamma Mia" dream (ie open a small hotel in a foreign land or on a remote island), where would you do it?

Wisconsin. I grew up in the Midwest and spent summers vacationing "up north" in the land of cheeseheads. It was those trips – swimming in Lake Delton, exploring the bluffs along the Wisconsin River, hitting up a water park or mini-golf spot – that sparked my love of travel in the first place. I've been lucky to visit some incredible places around the world, but I still dream of Wisconsin. So if I were to open my own hotel, I'd want it to be in a place where the same family might visit year after year. I like the idea of worming my way into their family lore.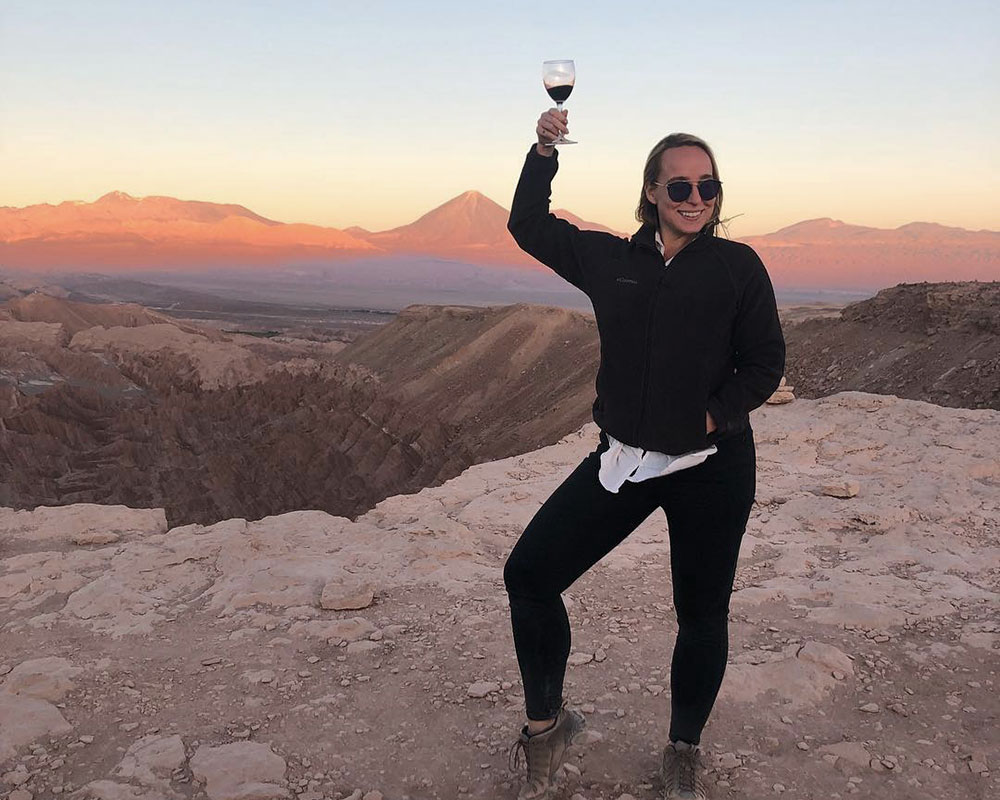 In flight wifi- good idea: yes or no?

No! You are defying every law of logic by floating 35,000 feet in the air while eating pretzels and watching a rom-com. Don't ruin it all by doing something responsible like checking your email.

Early check-in/ late check-out?

Late check-out – gotta maximize my slipper/robe time.

Fantasy mini bar/fridge item?

I think it'd be cool to create a mini bar that's an actual miniature bar – tiny neon beer signs, a little dart board, and a pint-sized sticky floor to go with those nips.
Summary
Article Name
Amelia Mularz - US Editor for Mr. & Mrs. Smith + Travel Writer
Description
As US Editor for Mr. & Mrs. Smith and travel writer for publications such as Harper's Bazaar, Travel + Leisure, The Coveteur, and Refinery29, Amelia Mularz has certainly been on her share of airplanes. Check out her travel tips!