An Art Consultant's Mini-Guide to Toronto
Deanne is one of our favorite insiders (see her tips and hotel recs here). She's also a kickass art consultant and knows her home city of Toronto like the back of her hand, so who better to author a guide to this hip AF city.
And while you might be diligently filing this guide under 'Post Covid-19 Vacation Plans', she also gives us the low down on Toronto artists to follow right now, so read on for armchair inspiration.
Deanne, what do you love most about living in Toronto?
Toronto is the largest city in Canada and is proudly home to some of the most talented, beautiful and diverse people you will ever meet. We've got the NBA Champions, a brand new creative hub called Hxouse founded by The Weeknd's Ahmed Ismali and La Mar Taylor, a huge international film festival, an all-night free public art exhibition that brings out over a million people, a crazy big and good vibe Caribbean festival, a guy named Drake, and so many talents that will change the game on an international level. There is so much momentum in this city and it feels like we are just getting started.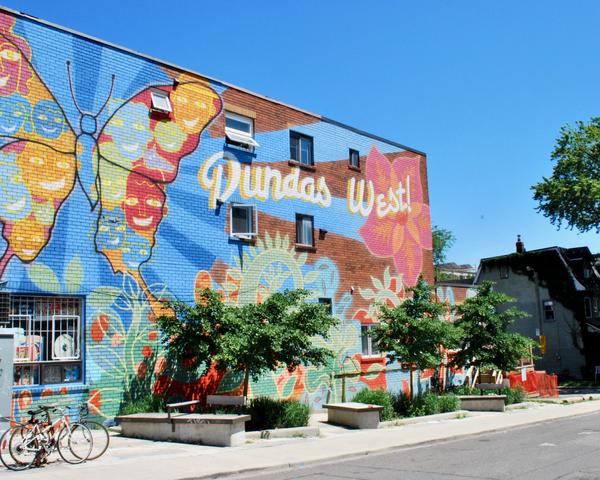 Part of town?
I might be biased by my neighborhood West Queen West and Dundas West. It's home to local cool boutiques like 100% Silk, VSP, and Saudade, the iconic Drake Hotel, which essentially birthed the west-end vibe, everything from dive bars to outstanding diverse cuisine and we have the cool city park, Trinity Bellwoods which becomes a breeding zone in the summer.
Coffee shop?
Tokyo Smoke, also a cannabis brand
Restaurant?
La Banane. The chef Brandon Olson is formally trained under Thomas Keller at French Laundry and makes the best fried chicken. Unlike so many restaurants that try to incorporate art, co-owner Sarah Keenlyside is a genius and has beautiful pieces from real artists like Douglas Coupland in the collection.
Thing to do?
Go to the AGO, even if it's just to step inside the amazing Frank Gehry building, walk around Kensington Market, it's a beautiful hippy-like area that feels like a blast from the 60's, it also has the best summer Sunday's bar called Cold Tea.
Fitness class?
6IX Cycle on Queen West. Pro-tip, book Julie or Calvin's class.
Bar / nightclub?
Bar Raval. It's been around for a minute but the design and cocktails can't be beaten.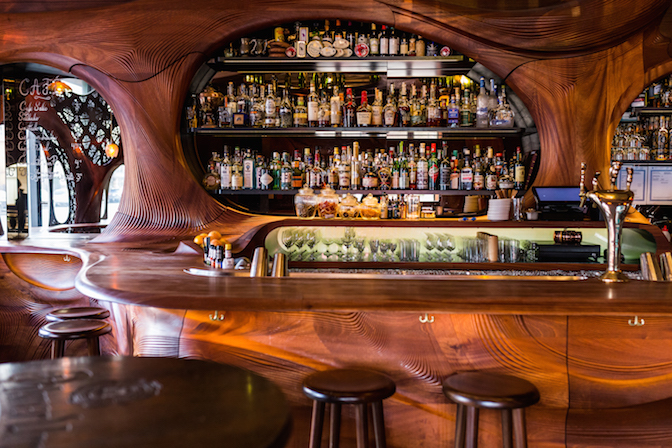 And of course.. art gallery?
OK, we're here on a work + play trip and want a hotel where we can get work done that's also fun to stay in..any shouts?
Toronto is about to get a huge influx of well-named hotels like The Ace, The Hudson, The W, The Andaz, and The 1Hotel. So if you want to stay local, rest your head at The Drake Hotel in the West or The Broadview in the East. Both have everything you need to make work very fun.
You know a thing or two about art, what makes Toronto such an artistic hub? Any Toronto-based artists we should watch out for?
So many but here are a few of mine! Canadian artists are so much more than landscape painters.
Alex McLeod, he is doing mad crazy digital works, concerned with simulation and the transition of matter
Maya Fuhr, a photographer that has a crazy editorial eye, she examines the relationship with textiles of dresses as meaning-making.
Rajni Perera, uses her work to address gender submission as a way to reclaim personal power.
Tau Lewis, a rising global star, uses reclaimed objects for sculpture to tell her diasporic story.
Kent Monkman, looks at historical Western European and American stories and disrupts the narrative with provocative interventions

Browse Safara hotels in Toronto here.