Ben Saunders, Polar Explorer, Endurance Athlete + TED Speaker
It's safe to say Ben lives life to the extreme. He led the first return journey to the South Pole on foot via Shackleton and Scott's route in 2013–14, and skied solo to the North Pole in 2004. In total, he has skied just over 4,500 miles on polar expeditions since 2001 and is still the only Briton to have skied solo to both the North and South Poles. Ben tells stories via his TED talks where he inspires others to take on life's challenges (which doesn't necessarily mean braving the Poles). On top of all that, as an ambassador for Canada Goose and Land Rover, he tests the best kit and equipment in the harshest conditions on the planet.
Follow his chilly expeditions and heroic feats on @polarben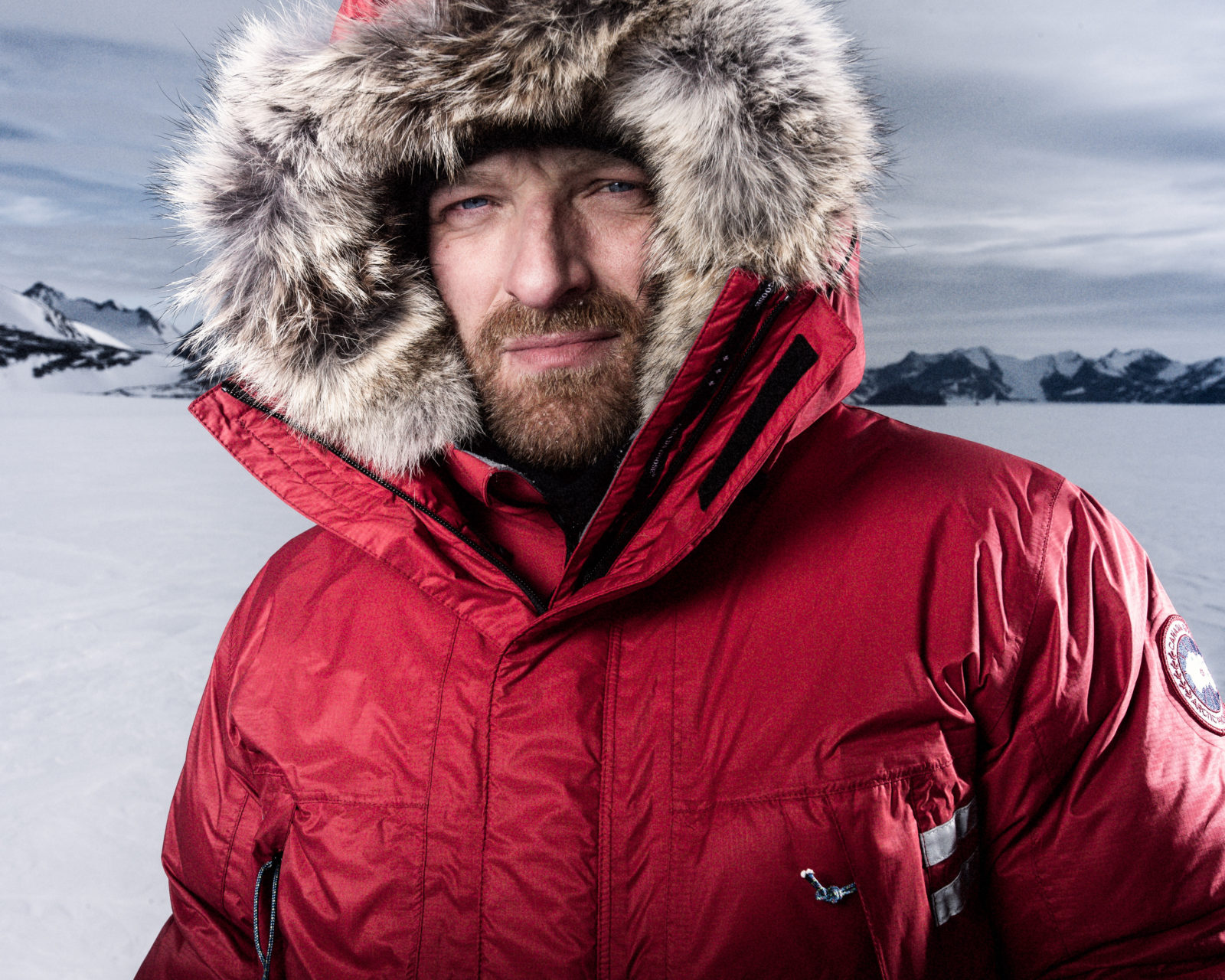 Name three favorite hotels?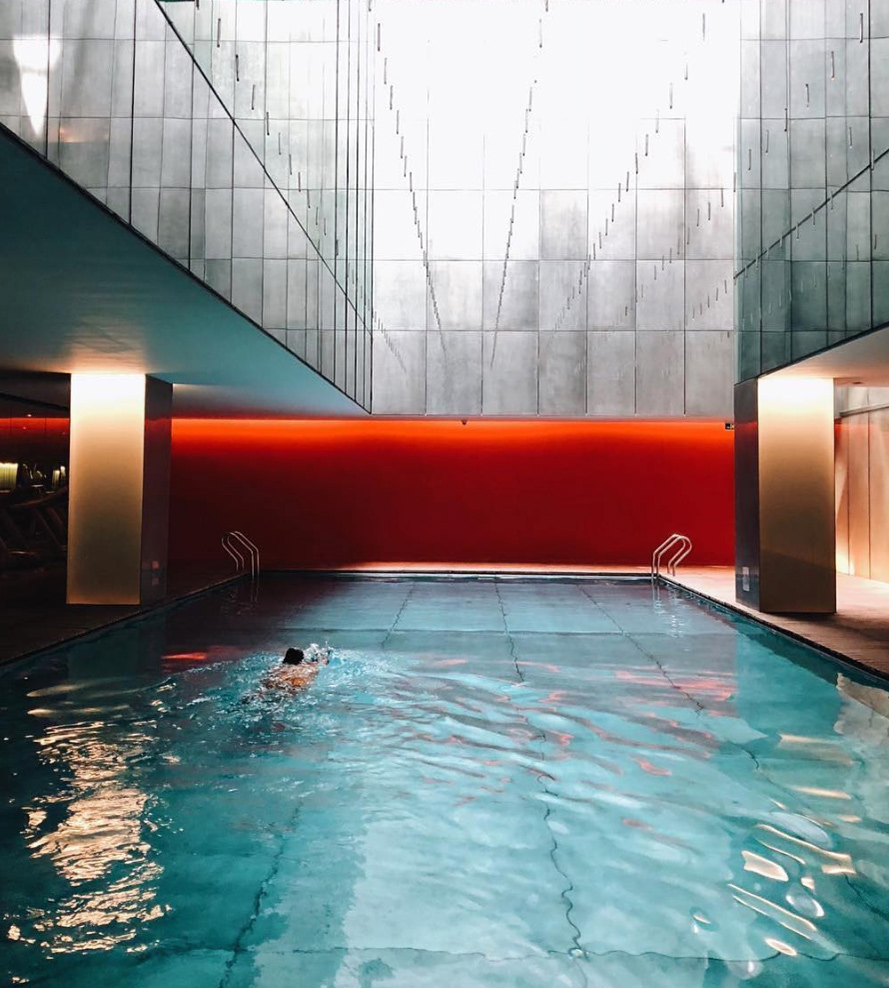 What is the best hotel amenity you've ever encountered?
I had a treadmill in my suite at the Intercontinental in Malta last year. I don't know if they knew I was coming, or if it was standard issue, but I put it to good use.
What hotel room design element can you not live without?
Complete darkness and silence at night. I often unplug fridges/alarm clocks and cover up glowing LEDs on televisions with a towel.
What are your favorite "offices" while traveling?
I love NeueHouse in NYC, but the reality is that I mostly end up working from airport lounges (Virgin is my favorite). Tinto Coffee on the Fulham Palace Road was a regular haunt when I was in South West London.
Where would you go for a digital detox or just generally to get off the grid?
Nowhere beats Antarctica when it comes to disconnecting. I did a long expedition in 2013-14 (take a look at scottexpedition.com) and setting up my out-of-office in October 2013 was one of the most decadent things I've ever done ("I won't be checking email until late February next year, and if you need to contact me, you can't…").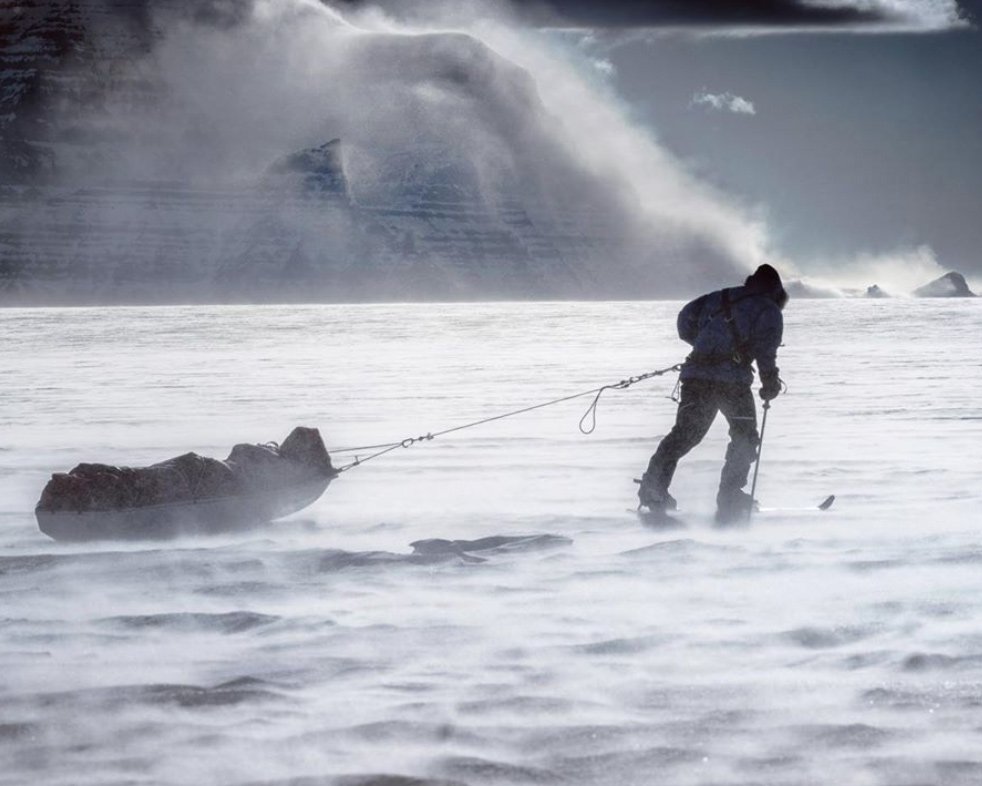 You travel a lot for work, was this something you were seeking in a career? How do you make it as relaxing and fun as possible?
I never even imagined that what I do *could* become a career. I've been incredibly lucky. My father was an orphaned and penniless bricklayer who only ever left the UK once on a package holiday to Tenerife. While I feel deeply conflicted about the amount of air miles I continue to rack up, the ability to travel has broadened my own horizons immeasurably. Long-haul flights are a guilty pleasure and I find time in the air a unique opportunity to reflect and think a little more deeply.
What three songs are on your OOO playlist?

Ella by Pete Cannon – I spent a bit of time raving in warehouses as a teenager, and I've always had a penchant for this sort of electronic music, and tracks I can leave on repeat for ages and zone out to, whether I'm doing email on a long flight, or skiing through a blizzard.

River by Leon Bridges – the antidote for too much electronic music, and the perfect soundtrack for a heading home on a red-eye.

Violet (The Upper Room) by Cunninglynguists (!) – I've loved hip-hop since my teens, and while it can have its misogynistic and thuggish sides, it can also be poetic and moving, and it so often tells a story of striving and aspiration and struggle against the odds that has always inspired me to work a little harder.
Do you have any favorite travel hacks?
Never check-in luggage (unless you're flying with skis and a sledge) and sign up for Global Entry if your travels take you to the US more than once or twice per year. It's been a game-changer for me.
What do you always bring with you in your carry-on?
Running shoes. Everything else is negotiable.
If you could swap suitcases with anyone in the world (alive or dead) at baggage claim, who would you swap with?
Ernest Hemingway.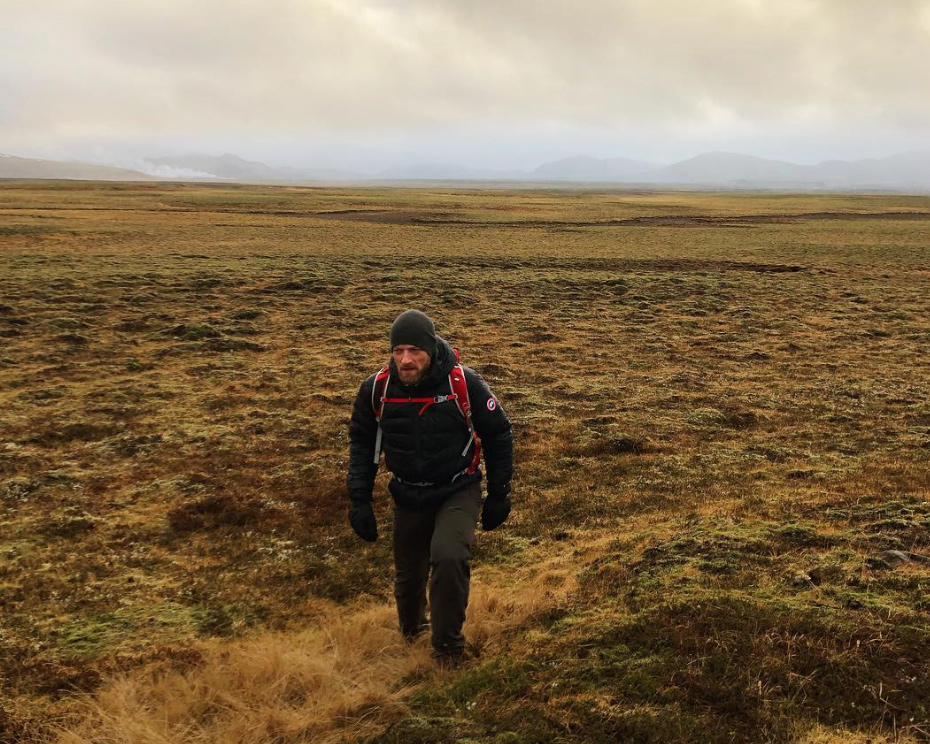 Have you or would you travel alone?
I've spent many weeks alone on solo expeditions to both the North and South poles, so I'm pretty happy with my own company, but I love going to new places with my wife. I took her to NYC for her first time last year, and I hope to take to her Antarctica one of these days. Re-experiencing through her eyes the magical places that I've perhaps started to take for granted is a joy.
If you're going to a new place, and your friends have not been there, what do you consult for advice?
I often look at Strava to find running routes that the locals use.
What was your favorite room service experience ever?
Not exactly room service, but we had a ski butler at l'Apogee in Courcheval! After coffee we went back outside to find our skis and poles were ready for us, and pointing in the right direction, with a little name flag next to them.
Best travel advice you've ever received and from whom?
I have a "Work Hard and be Nice to People" print by Anthony Burrill on my office wall. It's a maxim that has served me well so far.
Who is your dream "co-pilot" and why? 
I'd love to do a trip with Werner Herzog or Ed Burtynsky. The ability to tell genuinely moving stories through film and photographs is something I covet.
Anxiety and burn-out are big topics these days. How do you combat them, and how do you use travel to do so?
I've tried meditation, but have so far never managed to fit a regular practice into my life. My body gets seized up when I'm training hard and traveling lots (especially now that I'm in my forties!) so I use an app (see below!) that guides you through a daily flexibility routine. I try to eat well. I've been interested in nutrition for years and I'm going against the plant-fuelled trend by eating fresh, locally sourced and ethically reared meat whenever I can find it. I avoid sugar and anything processed with rapeseed or palm oil. I eat low-carb/high-fat unless I'm doing a lot of endurance exercise, when I use an energy drink by Maurten. Other than that, the best remedy I've found to feeling overwhelmed is leaving my phone at home, taking my dog for a walk in the woods near our home and reminding myself that we've identified 55 billion Earth-like planets in the Milky Way alone, and that what I'm worrying about invariably doesn't matter all that much in the grand scheme of things.
Do you have any tips or tricks for beating the dreaded jet lag?
I do a lot of short trips to the US for speaking engagements and try to stay on UK time. I go to bed in the afternoon when I arrive, wake up at 4am local time, get loads of work done, run/go to the gym, have a giant American breakfast, speak, eat at the airport, skip the in-flight meal and sleep on the entire flight home. I find that regular exercise helps a lot, and I'm pretty good at sleeping on planes. I'm usually lucky enough to have a flat-bed seat and I use melatonin on longer trips (especially to China/the far east – I find flying east harder than going west). I also take zinc and magnesium before I want to go to sleep. On planes I use a combination of an eye mask, Flare's brilliant xxx ear plugs, Bose noise-cancelling headphones over the top, and a white noise app on my iPhone to make sure that I'm not woken up!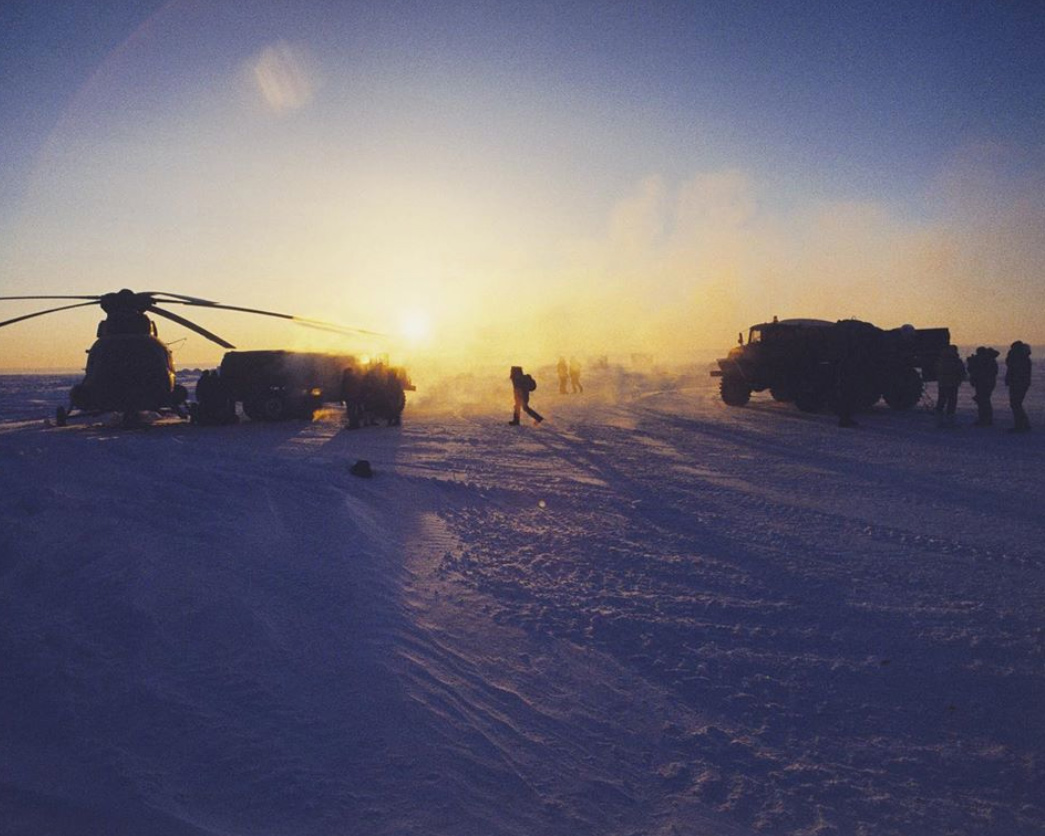 Travel can be about the little luxuries, like a super amazing cup of coffee. Where was the best one you've had?
The first that springs to mind was from Gimme! Coffee on Mott St. in NYC.
What is your favorite travel book or magazine – for at home, or abroad – and why? 
'Travels with Charley in Search of America' by John Steinbeck. I read it on an expedition Antarctica and it was perfect escapism.
What's your go-to outfit for getting through security quickly, and still looking good?
Right now I'm wearing navy Bam sweat pants (made of bamboo!), a white t-shirt and grey cashmere crew-neck sweater from Sunspel, ON running shoes and CEP compression socks (essential for long-haul). My Bremont Endurance watch makes sure I don't look like too much of a slob, and I hide behind a Golden State Warriors baseball cap and a pair of Oliver Peoples aviators for a bit of airport privacy.
Rank the following from most to least important to you in a hotel?
Comfortable
Close to things
Unique
Has a pool
Architecturally intriguing
Locals hang out there
Doesn't break the bank
Dope minibar
If you could quit your job and follow the "Mamma Mia" dream (ie open a small hotel in a foreign land or on a remote island), where would you do it?
I've just started working with White Desert so in a way I'm doing precisely that! Otherwise a finca in Mallorca would be fun, and I've heard the cycling/hiking/running in Slovenia is next-level, so maybe an old farmhouse there to convert into a basecamp for like-minded souls…
What's the craziest thing you've purchased abroad and brought home (or tried to carry-on) from your travels?
The man that hand-makes my expedition sledges (from kevlar and carbon composite) is based in Norway, so I've brought a few back from there over the years. In Oslo everyone knows exactly what it is when I'm wheeling it around on a trolley and trying to get it sideways through bollards and doors (they call it a 'pulk'), but at Heathrow most people assume it's an exotic canoe…
You have an hour to spare at the airport. What would I find you doing?
Tragically I'd probably have my headphones on, doing emails.
Where's your next trip? If vacation, why did you choose there? 
I'm currently on a Virgin flight to NYC, and then on to Washington DC to see my speaking agents. My wife and I had an amazing time at Torralbenc in Menorca (we were told it was like a quieter version of Mallorca, and they were right).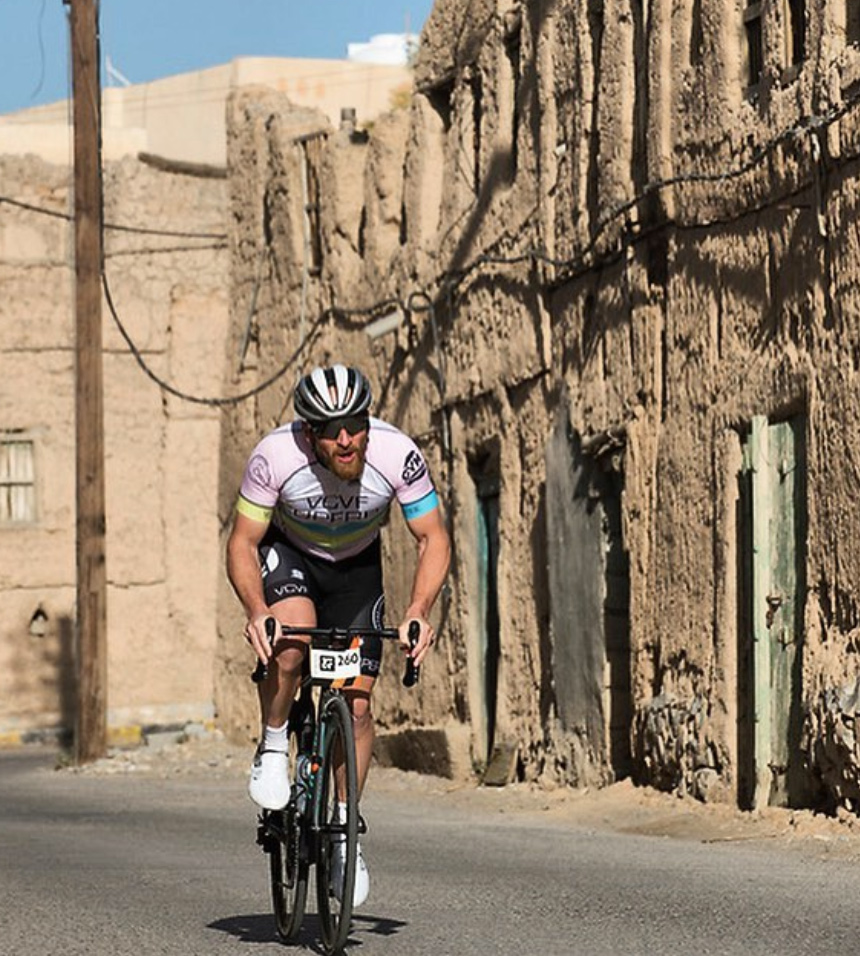 Beach or City or Mountain?
Mountain

Alone or with someone else?
With my wife, as she doesn't often get to join me!
In flight wifi- good idea: yes or no?
No
Lost luggage, or lost phone?
Luggage (I can buy almost anything I need with my phone these days!)
Airplane food?
Yes, although I augment it with protein bars…
Fantasy mini bar/fridge item?
A bottle of still water that isn't disposable, and that preferably doesn't have a price tag attached.
Early check-in/ late check-out?
Early check-in
Favorite subscription service you'll never delete?
Spotify
In flight cocktail?
Black coffee!
Favourite travel app?
ROMWOD
Window or Aisle?
I'm typing this from a Virgin Upper Class aisle seat (to NYC), but I love a window. The approach into Seattle was a recent favourite view
Yoga or hotel gym? 
Gym!