Bryan Kinkade, Publisher at AFAR Media
Bryan's career in digital media, marketing and advertising spans over 15 years working on some of the world's most influential travel brands. Prior to joining AFAR, Bryan was the Travel Director at National Geographic Adventure, Sales Director at the New Yorker, and most recently had served as the Associate Publisher at Outside Magazine. Basically, he has lived the dream travel media career! Obviously we wanted to pick his impressive travel brain for his tips and tricks…
Though super busy being a big deal Publisher of a major global travel media company, Bryan also takes the time to be active in many philanthropic initiatives with organisations involved with conservation (specifically re: water), and sustainability. He has served on several boards including the Association for the Promotion of Tourism to Africa, Benefit Committee of the Africa Foundation, and GreenTeam USA. Bryan is back and forth between the big apple for work and Hastings-on-the-Hudson (where there are far more trees!) where he lives with his wife and 8 year old son.
Follow Bryan Kinkade on Instagram @bkinkade001
Name 3 hotels that you love.
What is the most unique hotel amenity you've ever encountered?
The Amangani in Jackson Hole had a wonderful little wooden carved bison as a gift to all the kids that stayed there. Such a small touch but one that my son still cherishes and we talk about 4 years on now.

What hotel room design element can you not live without?
Illy coffee maker in the room.

What are your favorite "douchey offices" while traveling?
Any porch or veranda looking over crystal clear waters.

Where would you go to digital detox or just generally to get off the grid?
Isla Holbox, Mexico (a car-free island north of Mexico's Yucatán Peninsula, between the Caribbean Sea and the Gulf of Mexico, that's on a Nature Reserve) for a longer stay, or Phoenicia, NY for a quick weekend reboot.

What 3 songs are on your OOO playlist?
Bruce, Bruce, Bruce. (EDITOR'S NOTE: he means "The Boss"….or Springsteen for the youngins;))

What is your most used travel emoji?
At work, eye roll dude. When traveling – sunglasses guy.

What do you always bring with you in your carry-on?
AFAR Magazine, a New Yorker, plus one random new mag picked up at the airport. I like to roll the dice.

Have you or would you travel alone?
YES! Solo travel breaks down barriers, local access opens up to you more, and conversations are initiated when you're solo and not staring at a phone or at your travel buddy.

If you're going to a new place, and your friends have not been there, what do you consult for advice?
Very biased but honest answer – AFAR.com. It might not cover everything there is to see in a place – but there's always going to a be a local/secret gem that you wouldn't find out about otherwise.

What's your favorite room service experience ever?
&Beyond Ngala camp in Kruger – sipping on champagne and enjoying Namibian oysters while being visited by a mother elephant taking a drink out of our plunge pool. (EDITOR'S NOTE: !!!!! Jealous).

Who is your dream "co-pilot" (travel partner- dead or alive), and why?
Robert Young Peloton. The dude has talked his way out of kidnappings in Colombia, partied with militias in Somalia, and navigated his way through the world's most dangerous places with an intrepid spirit and open mind. There are a lot of conflict zones and countries in flux I'd love to visit, but only with RYP as a co-pilot!

Anxiety and burn out are big topics these days. How do you combat them, and how do you use travel to do so?
Digital detox and traveling unplugged can absolutely change the way you look at the world, interact with your family and reflect on your priorities while traveling. Whether for a long weekend or your next week+ trip, I'd so strongly encouraging everyone to #travelunplugged.

Do you have any tips or tricks for beating the dreaded jet lag?
Ambien.

What is your favorite travel book – for at home, or abroad- and why?
On holiday I'm a sucker for crime/spy/mystery paperbacks – usually the first one I see at the airport bookstore or left behind at the lodge/hotel etc where I'm staying.

What's your go-to outfit for getting through security quickly, and still looking good?
Ever since Levi's started adding some stretch to their jeans I can leave the sweats behind on red-eye flights and stay warm, comfy and hit the ground ready to go.

Rank the following, from most to least important to you, re: what you seek in a hotel experience:
Unique, comfortable, architecturally intriguing, close to things, dope minibar, has a pool, doesn't break the bank, locals hang out there.

If you could quit your job and follow the "Mamma Mia" dream, where would you do it?
Near a solid surf break in Latin America.

Rapid Fire Round:
Beach or City or Mountain? Mountain
Alone or with someone else? With someone
In-flight wifi- good idea: yes or no?
TERRIBLE idea.
Lost luggage, or lost phone?
Phone.
Airplane food- Y/N?  
Yes.
Fantasy minibar/fridge item?
Local IPA.
Early check-in/ late check-out?  
Early.
Favorite subscription service you'll never delete?  
Amazon.
In-flight cocktail:
Vodka.
Favorite travel app:
Fishbrain.
Window or Aisle?  
Window. Always.
Summary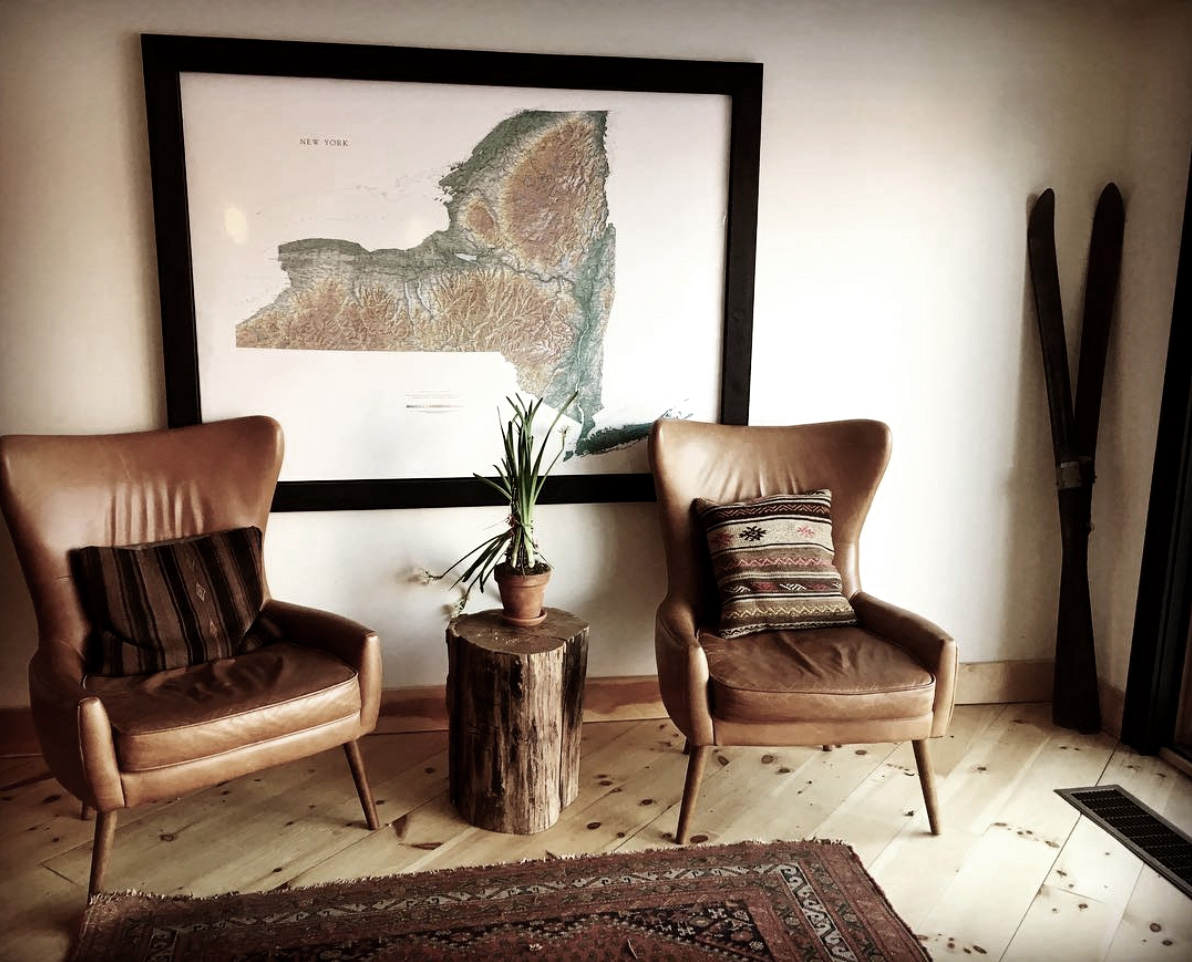 Article Name
Bryan Kinkade, Publisher at AFAR Media
Description
Prior to joining AFAR, Bryan Kinkade was the Travel Director at National Geographic Adventure, Sales Director at the New Yorker, and most recently had served as the Associate Publisher at Outside Magazine. Check out his travel tips!