Readers, we know COVID-19 has put a temporary kibosh on travel, but we're going to keep publishing inspiration, guides, and insider interviews. We will travel again – and in the meantime, we're here with your armchair inspo.
Marina is a writer living in Hollywood (in the heart of Thai Town), with an enviable job as a writer for Netflix. She also published her first book, "Welcome to Freedom Point," an award-winning book of interconnected stories. She loves to travel, especially in and around California – catch her on the scenic coastal train heading down to San Diego as well as darting up to Silicon Valley multiple times a month.
Marina, what do you love most about living in LA?
Never running out of things to try. There is always a new restaurant, a new museum exhibit, a new hike I've never taken (with so many new trail dogs to pet). Los Angeles is the ultimate running list of a city.
In LA, what is your favorite…part of town?
I am a Los Feliz/East Hollywood fan for life. I love the energy, the artistry, the history and the access to serene spaces like Barnsdall Art Park.
Coffee shop?
Bolt EaHo gets my bid because they have the kindest staff, the coolest space and they make homemade Twix bars
Restaurant?
Lala's. I've eaten nearly everything on the menu, tried every location and it always delivers on quality food and quality company. If I could, I'd marry the milanesa.
Thing to do?
I'm a small business super fan and shopping for stationary (The Social Type) and unique accessories (Burro) is my kind of way to spend a day. I've also fallen in love with is satin jackets and Tuesday Bassen is an incredible local designer with an equally incredible store.
Place to work?
Disneyland! For real. I might be the only person in history to measure productivity between corn dogs, but I have an Annual Pass and I feel inspired every time I am there. I've done more writing sitting on Disneyland benches than I have at any desk.
Bar / nightclub?
I am a non-drinker, so I give extra points to any bar that does a great mocktail. That said, Harvard & Stone and The Edison both deliver on inclusive, unique experiences.
And of course.. bookshop?
My heart belongs to Vroman's of Pasadena. It's well worth the drive and they also champion a lot of local literary journals and short fiction collections (which are often hard to find on the shelves!)
OK, we're here on a work + play trip and want a hotel where we can get work done that's also fun to stay in..any shouts?
For the tried-and-true experience, go Kimpton Everly. My out-of-town colleagues love it, and I love it, too, because it's the perfect flavor of contemporary comfort. For more adventurous spirits, go with the boutique experience of Hotel Covell. It's got great writerly energy and a bustling bar.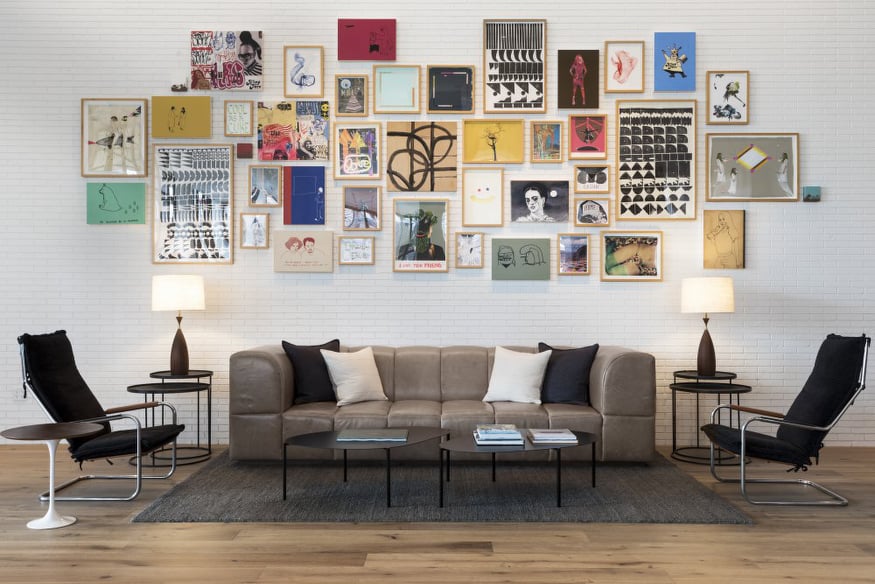 Follow Marina on @midwestmarina for more!