A California native, Georgia has been braving winters on the east coast for 10 years. After her most recent role as the Executive Producer at Lemonade Creative, she branched out on her own as a brand consultant and creative producer for a breadth of fashion and lifestyle clients in NYC. She's worked with rad brands you may have heard of, like Goop, Virgin Atlantic, J.Crew, Negative Underwear, HBO, and more. Prior to producing, Georgia was a brand strategist at Horizon Media and curated national partnerships for Gilt Groupe.
Though her career as a "multi-hyphenate" has her working on everything from tablescapes to strategy plans, her true love is traveling with a pen and camera in hand. She is passionate about storytelling and story receiving equally, and finds that the best tales are told over a good plate of food in dim lighting.
Follow Georgia Zeavin on Instagram @georgia_cassidy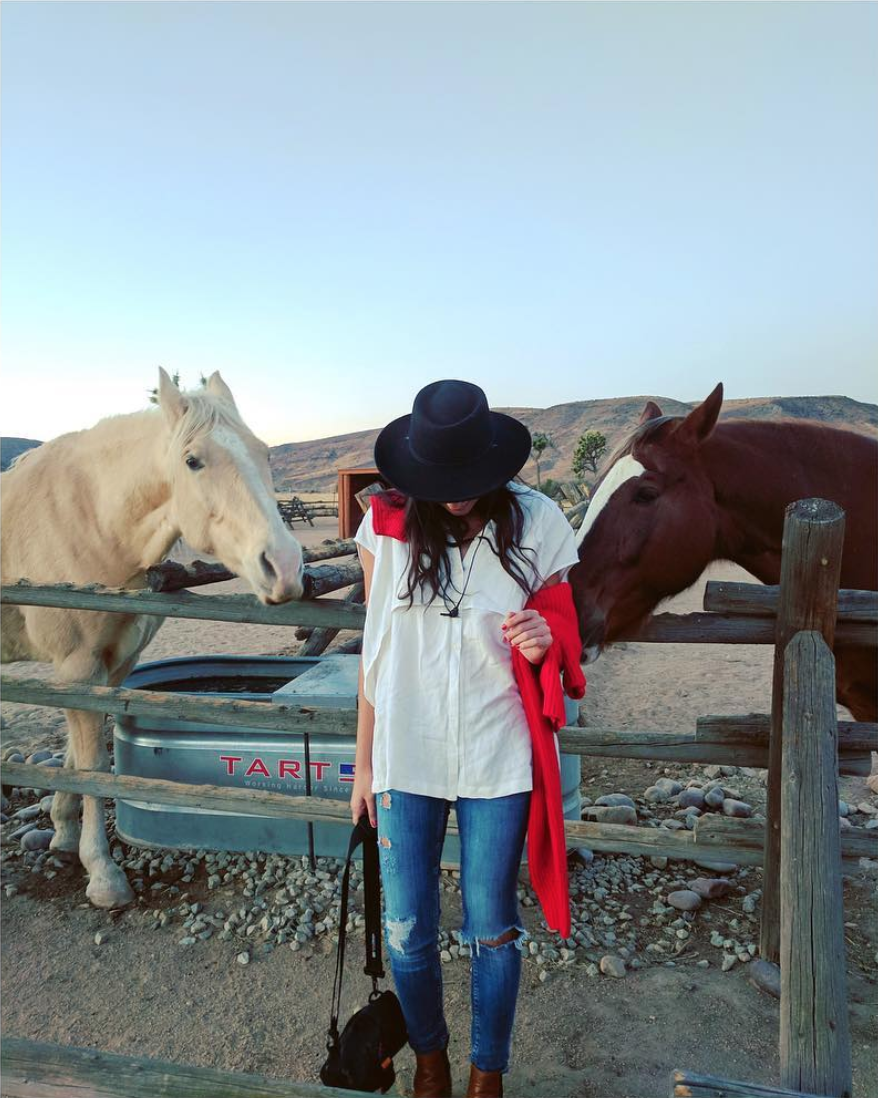 Off the top of your head- 3 favorite hotels, anywhere in the world. Go!
La Reserve de Beaulieu in France for the wildly overpriced club sandwich and the immaculate attention to detail. The Kamaroti Suites on Sifnos in Greece – everything about the island was magic, including this boutique hotel. Ventana Big Sur: I am a California native and getting away to Big Sur was a family favorite for us. I haven't been back in some time, but it's such a special place.

Where would you go to digital detox, or just to generally get off the grid?
I just took a big trip to Peru. During my month down there, I trekked the Cañón del Colca. No cell phones, no wifi, just you and a truly breathtaking landscape. So far, that has been my favorite digital escape, but I have a few more "off the grid" places on my list for 2019!

Have you or would you ever travel alone?
Yes – I actually just did a big 6-week solo trip in South America this summer. I think if you are lucky enough to find the time, space, and means to travel for an elongated period of time alone – it's incredible. The perspective you get from 30k feet, without the soundboards and the constant communication is invaluable. I'll be writing a lot more on this topic soon!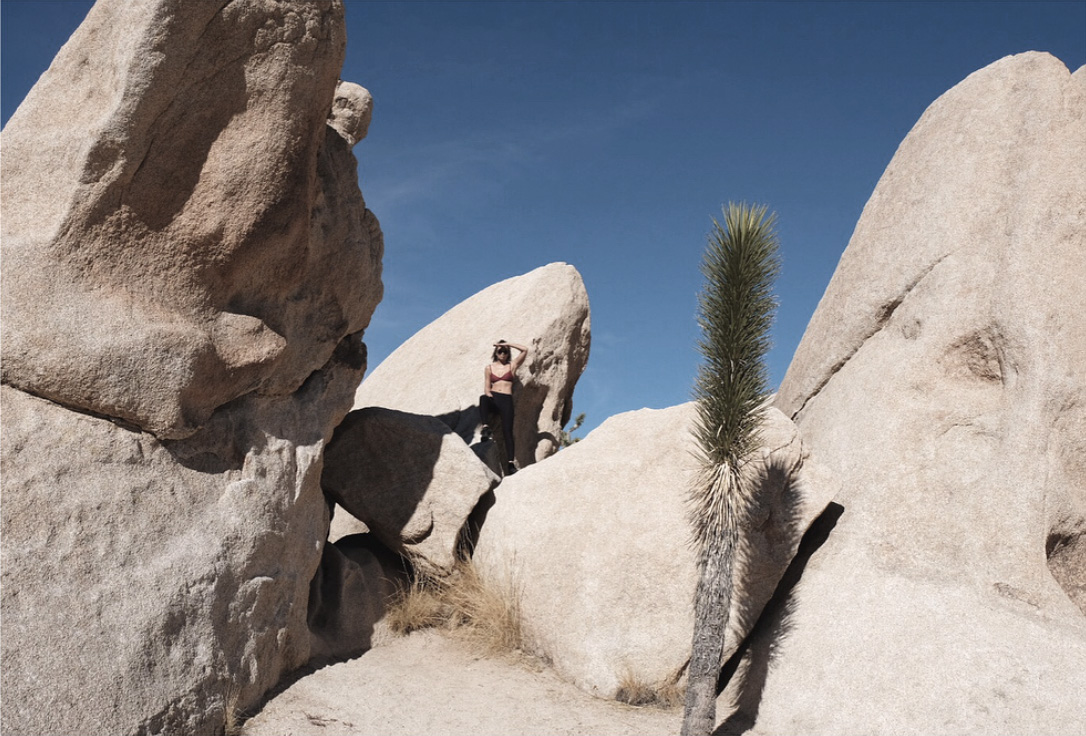 What is your favorite travel book – for at home, or abroad?
Hemingway always reminds me of my Dad, who was my favorite travel partner, so A Moveable Feast would have to be one. Recently, I read Donna Tartt's A Secret History while traveling between Shelter Island, CA, and NYC. I'm a little late to this one, but I am a huge fan of her writing and this book is definitely one you can get lost in during those hours in transit.

Travel can be about the little luxuries…like a super amazing cup of coffee. Where was the best one you've had?
The best cup of coffee I ever had wasn't at a luxurious coffee shop. I was staying at a bed and breakfast in Jardin, a small town in the coffee country in Colombia. Every morning, our host would make a beautiful breakfast spread and coffee. Usually, the best coffee that is grown in this region is exported, but that's slowly changing. Our host made us a french press every morning with freshly grown coffee, most likely from less than a mile away, infused with anise, cinnamon, cardamom, thyme, and panela. I have yet to taste anything like it!

What do you always bring with you in your carry-on?
First and foremost: dark chocolate. I am a chocolate addict so I need it on me at all times. EO Hand Sanitizer, three different chapsticks, my journal, Andalou Naturals Micellar Facial Wipes, one of four books I'm reading, and usually Porta 400 film and my Olympus Stylus Epic.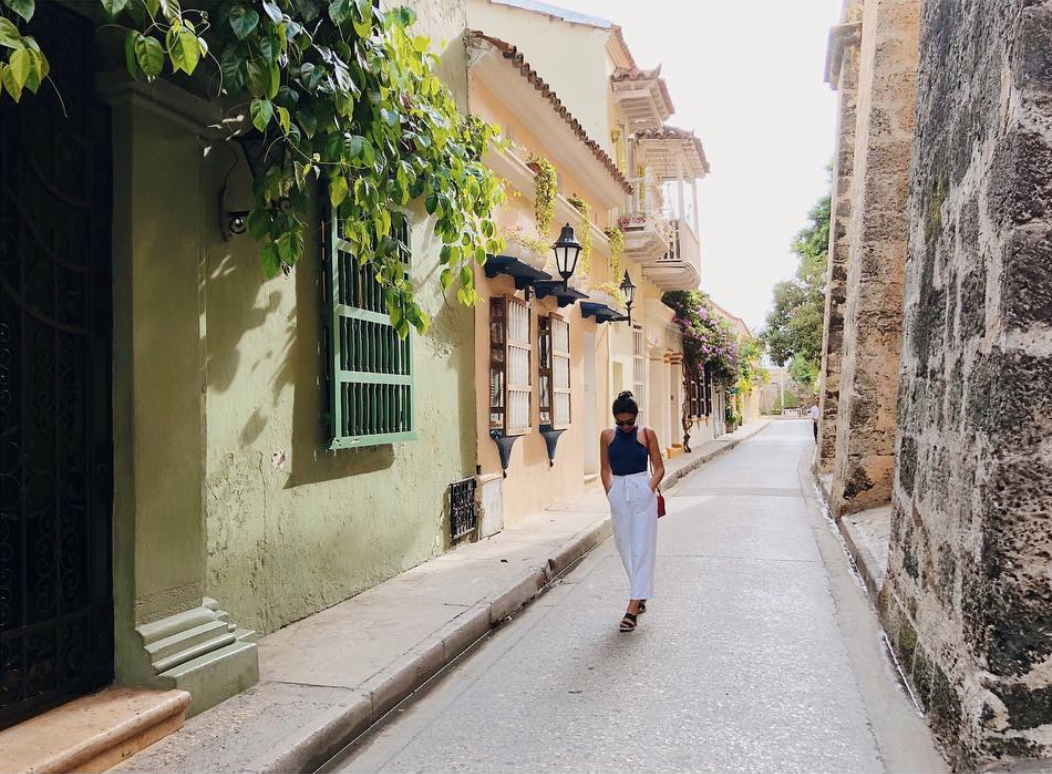 If you could quit your job and follow the "Mamma Mia" dream (ie open a small hotel in a foreign land or on a remote island), where would you do it?
This is a really hard one. I have about six places that come to mind… but I might have to say Portugal.

What's your go-to outfit for getting through security quickly, and still looking good?
For me, comfort is a huge priority. I can't get on a plane in jeans. I usually go the athleisure route, and today it's easy to feel put together and comfortable with brands like Outdoor Voices, LNDR, and Nagnata. Most of the time I'm in black on black, wearing leggings with whatever Nike sneakers I'm feeling, a cropped tank, and a Uniqlo zip-up. I get super cold on planes so I usually have a pullover handy as well.

In-flight Wifi?
No

Window or aisle?
Window

Early check-in/late checkout?
Late checkout!

Lost luggage or lost phone?
Depends on what is in my luggage…