Emilie Hawtin, brand strategist + senior editor
Travel has been part of Emilie's life and career for quite some time, and she pretty much designed it that way. A New Yorker at heart, she's worked in fashion for most of her career, as a copywriter, brand strategist and all-round creative thinker for brands that include Belstaff, Carolina Herrara, Jason Wu, Atelier Bomba, and Mr Porter.

Her heart is in menswear, though, demonstrated by her own personal style (think chic sports coats and a neverending collection of neck scarfs) and her committed attendance at Pitti Uomo every year.

Read on for her go-to trip planning resources, her favorite 'office' to get work done and her ultimate hotel picks, and follow her life and travels at @ehawtin
Name 3 favorite hotels, anywhere, off the top of your head. Why are they your favorites?
Duc de Saint-Simon: a celebration of chintz in Paris that feels fresh and elegant on a sweet little street. I love chintz.
Borgo San Felice: a small town of its own where everything's quiet and personal in the Tuscany.
Deetjens Big Sur Inn: for the worn-in, salt of the earth feeling that Big Sur provides.
Tell us one place and hotel you definitely want to go in 2020 and why?
I want to ride horses! I'm heading to Buenos Aires and have a feeling I'll want to return to one of the small estancias or Idaho Rocky Mountain ranch where my boyfriend likes to fish.
What is the one item you can't travel without?
Scarves and bandanas. I end up wearing the same thing most of the time but these change things up. In the summer, a bandana in the hair addresses sweat, sea, and sun. I also use them on planes as a full-faced sleeping mask, to many neighbors dismay. It's a collection that takes up little space and I can justify!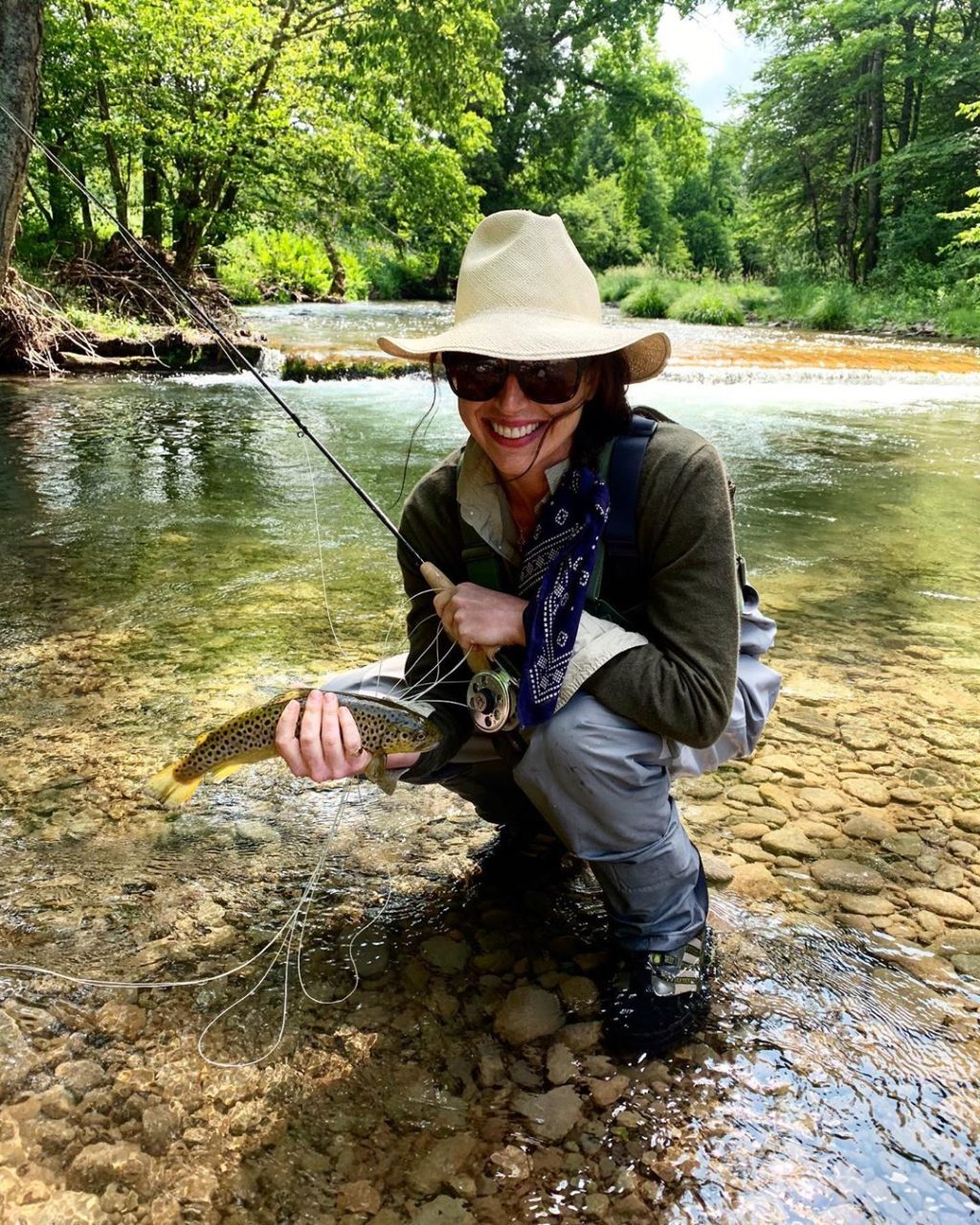 What is the best hotel amenity you've ever encountered?
Fresh exotic flowers in the shower at the Aman in Cambodia. It's not a useful amenity but felt special. Also, hotels whose staff know and remember your name, a rarity that means the world.
What hotel room design element can you not live without?
Big windows that open, natural light, and soundproof walls.
What are your favorite "offices" while traveling?
I like going to a local library when I'm in Europe, sometimes you have to get a library card like Bibliothèque Mazarine in Paris or ask very nicely. But there's something grand and very sweet about being in a library that I enjoy much more than working from say, The Bowery Hotel lobby. You feel more connected to the place you're in.
Where would you go for a digital detox or just generally to get off the grid?
If I'm going somewhere close, upstate NY is great for lack of phone service. I go to Italy, Florence usually, when I want to be off the grid, even though it's on the grid, I lay low and can just be. Or I go hiking, camping, horse riding, surfing, or to Montauk in the offseason when it's empty. I feel the happiest in nature or in a sleepier foreign city.
You travel a lot for work…was this something you were seeking in a career? If so, how did you go about designing your career life to include so much travel, and how do you make it as relaxing and fun as possible?
Travel keeps me interested and excited about everything else. I've worked to position myself to travel in a sustainable way. Freelance is obviously designed for this, but it takes a certain structure and doesn't always go the way you'd like. I'm usually working when I travel: on trains, on planes, on nice days in places I don't feel like doing work in. I consider it part of how I'm able to be there which is what keeps me disciplined. I'll go work outside or explore in the morning then work in the afternoon.

I'm always grateful to have the work and a career that allows flexibility more often than not. Travel informs the way I think. There's so much to learn and spending real time in places is humbling and expanding, it makes me a better person.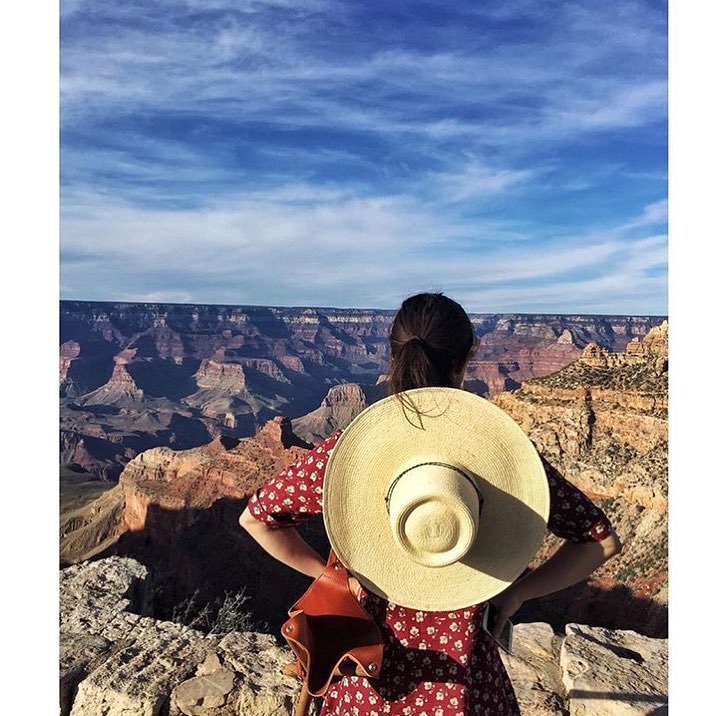 What 3 songs are on your OOO playlist?
Land of my Dreams – Anna Domino
What do you always bring with you in your carry-on?
Well, the bandanas for starters. Sunglasses, something to bundle as a pillow which has been a sport coat lately, Laundress travel soap to hand wash clothes, melatonin, and water.
If you could swap suitcases with anyone in the world (alive or dead) at baggage claim, who would you swap with?
Oh lord. I think Bryan Ferry's kit would be interesting.
Have you or would you travel alone?
I travel alone a lot. As much as I enjoy being with someone else, namely my boyfriend who I travel with the most, I think it's really interesting and important to understand how you are in a place when you're simply with yourself. It teaches you.
If you're going to a new place, and your friends have not been there, what do you consult for advice?
I do tons of research and make lists. I'll research the titles I trust and then I'll research a lot more. Condé Nast has always a good resource but times are changing. I like guides by people whose taste I trust, personal things. Magazines like Yolo! NYT, and Sometimes. I have about 47 folders on Instagram, but I don't end up using them all that much.
What was your favorite room service experience ever?
I had a mandolin delivered to me on a train in Malaysia and the piano player started playing moon river. I performed, terribly, for the train.
Best travel advice you've ever received, and from whom?
The fastest road to jet lag recovery is being active the moment you arrive, if only for 20 minutes. Repeat outfits and bring few. And make an effort to understand and respect the culture you're in, not expect people to bend to what you're used to or expect. Make an effort to speak even a little of the language and tip well at places you'd like to return to. Those are collected insights.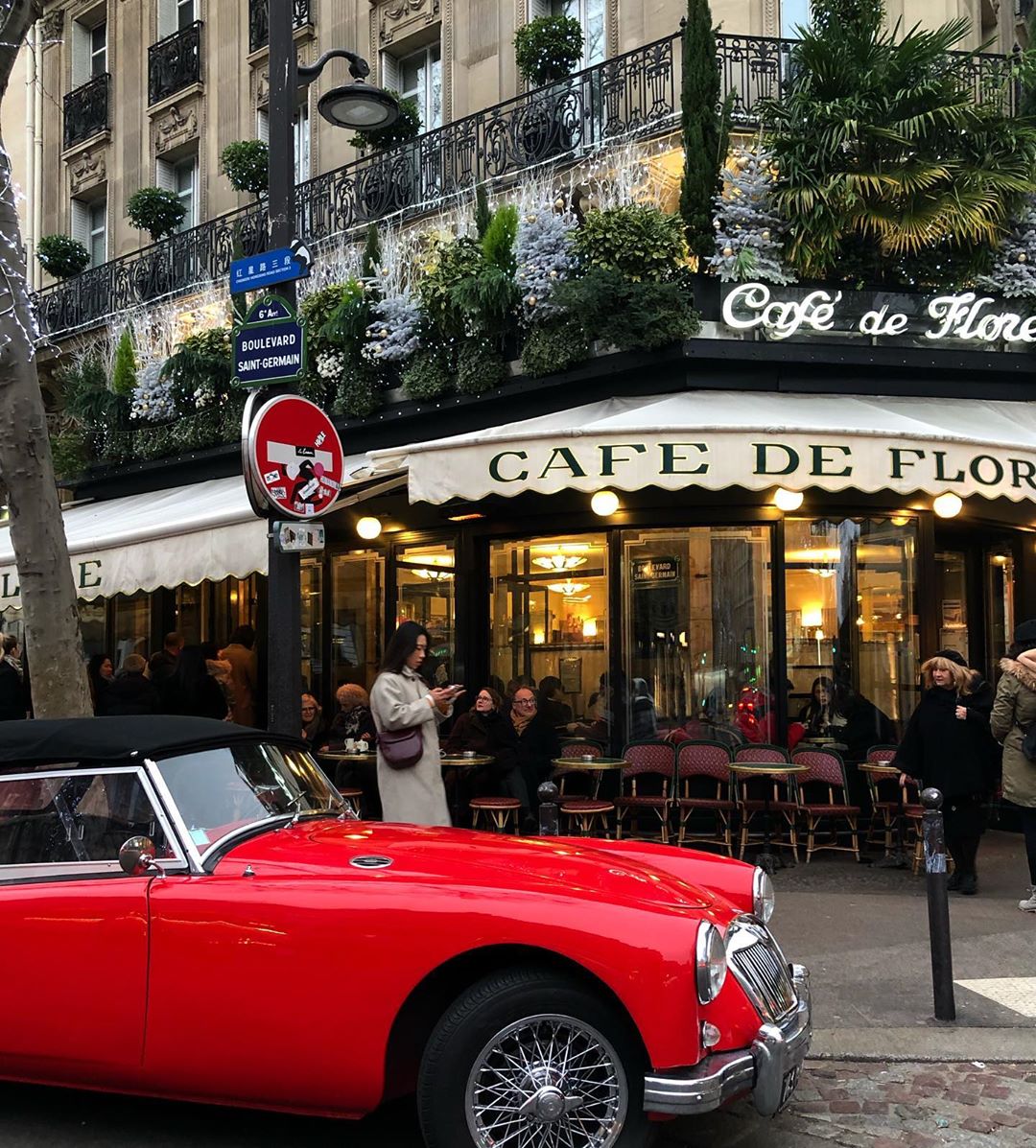 Travel can be about the little luxuries…like a super amazing cup of coffee. Where was the best one you've had?
Meals at the home of my friend Silvio in Tuscany. He is an incredible biodynamic winemaker and makes the freshest, homemade food from bread to wine to meat in what has become my favorite kitchen. It's natural, stylish, calm, warm and inviting—the most important qualities in just about anything.
What is your favorite travel book or magazine- for at home, or abroad – and why?
Yolo journal —personal insights and off the beaten path places from the most tasteful people around the world.
What's your go-to outfit for getting through security quickly, and still looking good?
A sport coat, trousers, velvet slippers, and a scarf.
Rank the following, from most to least important to you, re: what you seek in a hotel experience: unique, comfortable, architecturally intriguing, close to things, dope minibar, has a pool, doesn't break the bank, locals hang out there.
If you could quit your job and follow the "Mamma Mia" dream (ie open a small hotel in a foreign land or on a remote island), where would you do it?
I'm pretty sure it would not surprise anyone if I did. In Italy, if I could figure out the tax system and politics.
What's the craziest thing you've purchased abroad and brought home (or tried to carry-on) from your travels?
Copper pots and pans, wooden cutting boards, nothing crazy but a lot of heavy things.
You have an hour to spare at the airport. What would I find you doing?
Reading at a closed gate or in a lounge.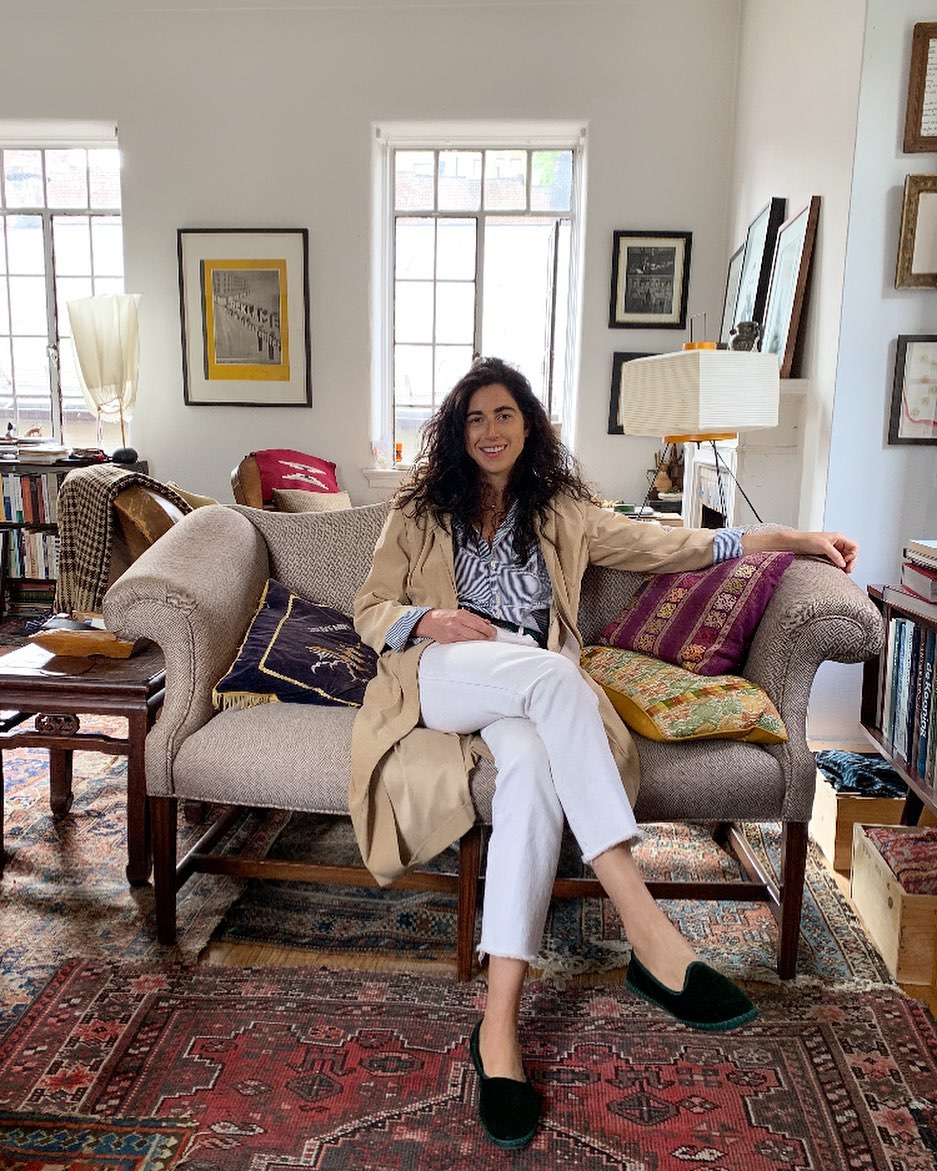 Beach or City or Mountain?
All three.
Fantasy mini bar/fridge item?
Kombucha to combat everything else.
Early check-in/ late check-out?
Late check out, usually.
Favorite subscription service you'll never delete?
I forget life before Spotify.
Favorite travel app?
Hopper.
Yoga or hotel gym?
Yoga, especially in a foreign language or on-demand with YogaVida.