Five reasons to visit Clapham, London (from a top chef)
We started Safara because we love to travel. We love that it opens our minds to new people, cultures, and ideas. It builds human connection. It sparks creativity and it fuels the global economy. We live and breathe this – we're a global, remote team with a unified goal: to make it easier, more efficient, and barrier-free.
During this crazy time, that human connection we mentioned is a bit compromised, right? In the meantime, we want to be the window to your world, bringing you stories and inspiration from our global community of insiders and tastemakers.
Next up in our 'Five Reasons' series is Manon Lagrève, who hails from beautiful Brittany in France. She grew up baking with her grandma and before long was London based and a participant on the 2018 Great British Bake Off. Today she cooks up some of the most delicious crepes, cupcakes, and tarts that we've seen on Instagram. Top tip: her sticky toffee pudding is the perfect lockdown treat – with lashings of vanilla ice cream of course.
Like you, we're armchair traveling a lot these days, and planning for the future. We're taking this time to build out our bucket lists, not just because it's fun, but because it helps the industry we all love. By following and engaging with unique and local hotels, small businesses, and restaurants, we can collectively give them much-needed hope and encouragement during this strange and abnormally difficult time.
Read on to travel (virtually) with Manon to the best spots in South London…
Name: Manon Lagrève
Where you live: Clapham Common, South London
Where you're from: Brittany, France
What you do: Baking & lifestyle blogger
Follow Manon on Instagram and her website full of incredible recipes.
Five reasons to visit Clapham, South London
The food & drinks: Common Cafe & Shop is one of my favorite coffee shops to work in. It has plenty of natural light, great coffee and lunches, and super friendly baristas. There is also a great section of refillable goods, eco cautious items, and I always go there when I need to buy a present for someone.

The Prince of Wales is a really unusual pub with a quirky interior – but with everything a classic English pub gives you.

For a date night, there is Number 32 for a drink on the terrace upstairs, The Dairy for dinner, and Trinity to celebrate something special.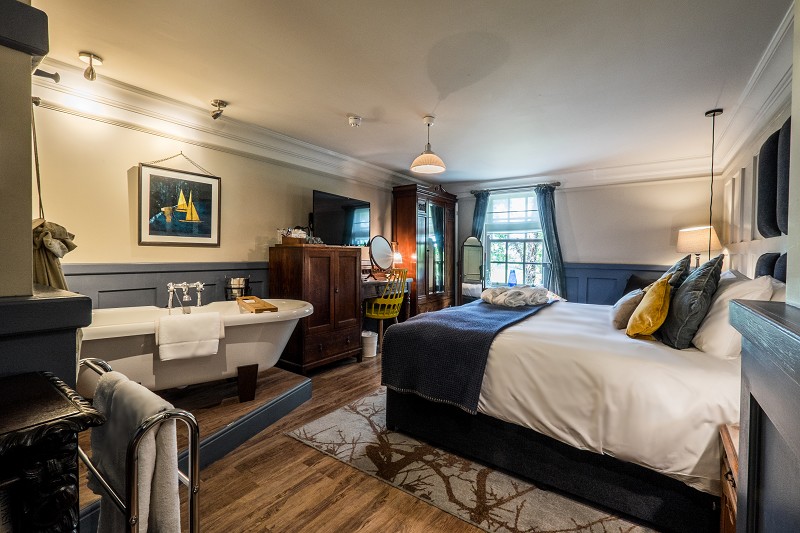 The hotel: The Windmill on The Common is the boutique hotel to recommend in Clapham. The rooms are beautifully designed, with some impressive bathtubs, and classic British coziness. It's situated directly on the Common – perfect for your morning run – followed by a generous full English back at the hotel.
The stores: Northcote Road is a fantastic shopping street! It has all of the good high street shops and some independent little gems! I love the Northcote Antique Market, which is HUGE and full of gems, then there is my secret charity shop FARA at the end of the road, and you can also find Aux Merveilleux de Fred who sells the 'the Merveilleux', a pastry I discovered when studying in Lille – it's meringue wrapped in chantilly cream and chocolate!
The thing to do: The Common, of course. There are so many great parts of the park and I particularly love the carousel in the middle. The park is about 5km around, so it couldn't be a better place to run. There is also a cute Italian café, very casual but just right for a little break.
The bar: I recently discovered The Last Supper gallery – they always have some cool and funky art and it's worth checking out. It's on Webb's Road, a super cute neighborhood. I also love the Picture House Cinema in Old Town, you can grab a pizza from Radio Alice nearby beforehand.
Read more from our Five Reasons series here.