Five reasons to visit Park Slope, New York City (from a hotel marketing guru)
Vice President of Marketing at Ian Schrager Company Julie Wells gives us five great reasons to visit her neighborhood of Park Slope, Brooklyn after Covid-19. Read on for her favorite spots to eat, drink, stay, and shop.
We started Safara because we love to travel. We love that it opens our minds to new people, cultures, and ideas. It builds human connection. Travel sparks creativity, and fuels the global economy. We live and breathe this ethos – we're a global, remote team with a unified goal: to make travel easier, more efficient, and barrier-free.
During this crazy time, that human connection we mentioned is a little compromised, right? While we all stay put, we want to be your window to the world, bringing you stories and inspiration from our global community of travel lovers. Our Insiders, who are also stuck at home and pining for their usual local haunts, have been thrilled to share reasons to add their neighborhood to your post-Covid travel plans. We're going for the gold re: global coverage, and hope that you'll find some new locals to try ASAP, wherever you are.
Next up in our 'Five Reasons' series is Julie Wells. She's an Aussie, but now calls Park Slope, Brooklyn home. She runs marketing and brand experience for Ian Schrager Company, which includes the likes of the indomitable PUBLIC Hotel. Prior to working at ISC, Julie ran marketing for hospitality brands like Soho House, Spring Place, NeueHouse, and more. We always trust her tips, girl's got taste in spades!
Like Julie, we're armchair traveling a lot these days, and planning for the future. We're taking this time to build out our bucket lists, not just because it's fun, but because it helps the industry we all love. By following and engaging with unique and local hotels, small businesses, and restaurants, we can collectively give them much-needed hope and encouragement during this strange and abnormally difficult time.
Read on to travel (virtually) with Julie to the best spots in Park Slope, NYC…
Name: Julie Wells
Where you live: Park Slope, New York City
Where you're from: Melbourne, Australia
What you do: Marketing & Brand Experience at Ian Schrager Company
Follow Julie on Instagram here.
Five reasons to visit Park Slope
The Food: Mariella – this place has so much heart and soul. Every pasta dish is sensational. My go-to is the Bolognese with gluten-free pasta, a glass of red wine, and the tiramisu. Far from regular, Café Regular is the greatest morning experience – you'll feel like you're in France with a cup of tea (or coffee) and a croissant.
The bar: The Monro is a low-key British bar. I go there for the sausage roll when I'm feeling homesick. It's also where I can find my husband when he's not home.
The store: A beloved Park Slope bodega owner renamed his store The Bad Wife – but he insists that his spouse is anything but! Everything you need can be found here – shop local! Sounds has a neighborly atmosphere and meticulously curated goods. The in-house cafe and backyard is a great place for sunshine and conversation.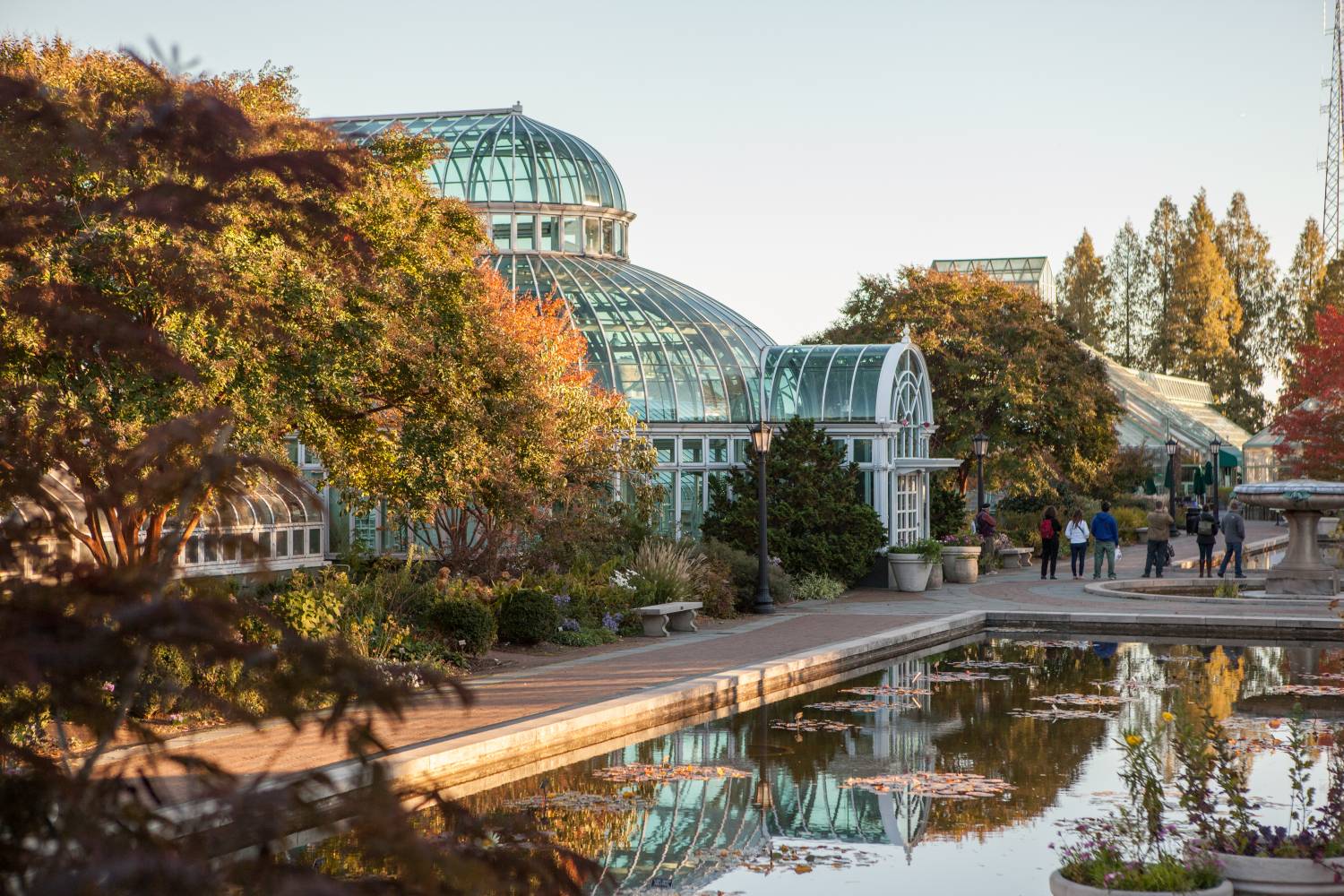 The thing to do: I'd recommend Prospect Park farmer's market and Brooklyn Botanical Garden.
The culture: Go to Public Records for music, Littlefield for comedy shows, the Greenwood Cemetery for the Sophie Calle Installation and concerts in the catacombs, and the Brooklyn Museum.
Wait, what about a hotel? There are no hotels I'd recommend in Prospect Park itself, so check in to The New York EDITION, The Times Square EDITION, or PUBLIC of course!
Read more from our Five Reasons series here.