Five reasons to visit Roma, Mexico City (from a writer)
We started Safara because we love to travel. We love that it opens our minds to new people, cultures, and ideas. It builds human connection. It sparks creativity and it fuels the global economy. We live and breathe this – we're a global, remote team with a unified goal: to make it easier, more efficient, and barrier-free.
During this crazy time, that human connection we mentioned is a bit compromised, right? In the meantime, we want to be the window to your world, bringing you stories and inspiration from our global community of insiders and tastemakers.
Next up in our 'Five Reasons' series is Eli London, who, despite a surname that suggests otherwise, is a New Yorker. He's now based in Roma, a lively and happening barrio of Mexico City (Vogue called it 'the Williamsburg of Mexico City'), and publishes a weekly roundup newsletter, The Breads. Oh, and he's an awesome writer and photographer.
Like you, we're armchair traveling a lot these days, and planning for the future. We're taking this time to build out our bucket lists, not just because it's fun, but because it helps the industry we all love. By following and engaging with unique and local hotels, small businesses, and restaurants, we can collectively give them much-needed hope and encouragement during this strange and abnormally difficult time.
Read on to travel (virtually) with Eli to the best spots in Roma…
Name: Eli London
Where you live: Roma, Mexico City
Where you're from: New York
What you do: Writer, photographer, and publisher of The Breads.
Five reasons to visit Roma, Mexico City
The food: Mexico City is full of delicious food from street stalls to top-ranked in the world. Expendio de Maiz sin Nombre straddles that line perfectly. It's next to super popular late-night spot Paramo but is only open until late afternoon. When you arrive you'll find a kitchen completely open to the street and two large communal tables. There is no menu at all. You tell them what you're allergic to and what you hate and the chefs send out corn-based dishes one at a time until you're full. It's high-end cuisine without being stuffy or overly run by tourists.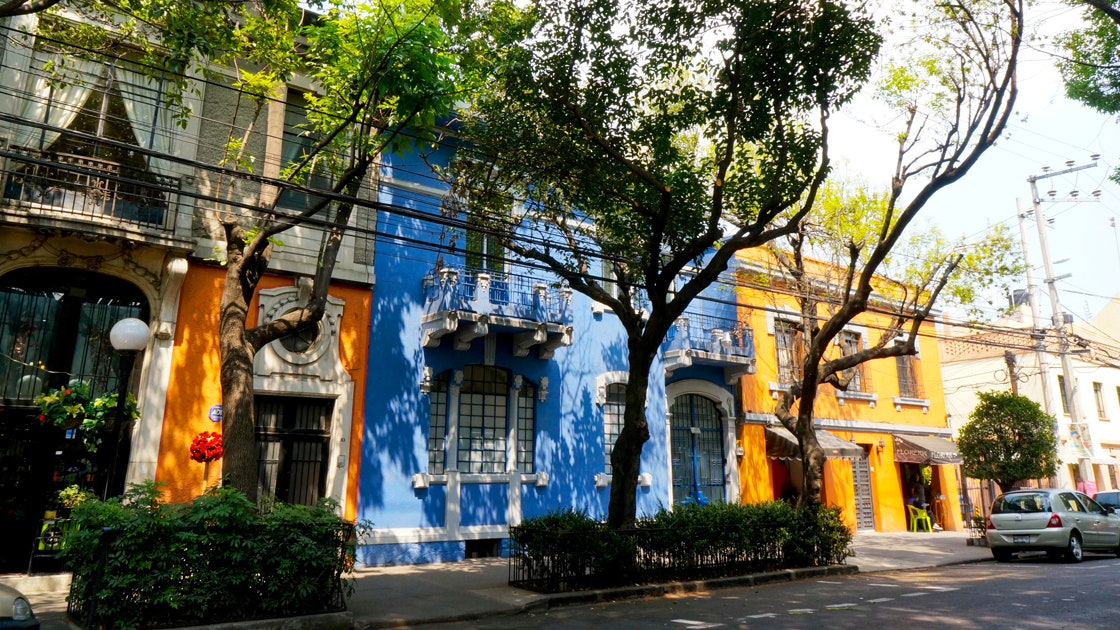 The store: On Colima Street where countless vintage shops call home, Erre Vintage has a great selection of highly curated vintage clothing. Think band tees, sports jerseys, bad-ass jackets and more. It's one of the rare vintage spots in CDMX that has just as good of a selection of menswear as womenswear. Plus much better prices compared to what you would find for comparable items in US vintage hot spots like New York or LA.
The nightlife: It's only open on weekends, but Departamento is one of the best spots in the city to see DJ sets of all genres. It's vibey but not try-hard and movers and shakers from the creative scene often find themselves at Departamento late night. Get there on the early side because lines do happen.
The hotel: A rather small hotel with less than a dozen rooms, Casa Goliana is perfectly located to easily get around La Roma and Condesa on foot, or quickly get to other parts of the city on the metro or in a car. The crowd is more vacationing couples and hipper business people than young partiers, which is a good thing in my opinion. It's impeccably decorated and cozy.
The bar: Bacal is a natural wine bar opened by a Frenchman in Roma Sur (South) with a large selection of wines from all over. It's a rather unique experience because just like Expendio there is no set menu. It's often just a buffet style of healthy and nutritious foods and pay what you want. However, on Saturdays they have guest chefs who plate out a set menu. The clientele is often a mix of ex-pat writers, creators, and entrepreneurs with local Mexicans in the same circles mixed in.
Read more from our Five Reasons series here.