Haley and Alan's insider travel guide: Valentine's Day Edition
It's Valentine's Day, so our insiders this week are a duo, and a pretty cool duo at that. Haley is a fashion stylist and editor (for brands like Moda Operandi and Nylon Magazine), and is in the midst of launching her travel itinerary website The Away Message. Alan is a furniture dealer, interior decorator, and designer – and the founder of Somerset Studio, Everyone Wins, as well as one of the original designers of cult NYC brand Timo Weiland. Whew!

Haley and Alan met working in fashion 12 years ago, and have been together ever since. They travel a lot, including annual trips to Jamaica – which they LOVE – and recently got married there at the incredible Jakes Hotel, Treasure Beach (a Safara fave!).

Based in New York City, they're unequivocally each other's fave travel companion (cute), and gave us their ultimate hotel picks, travel hacks, and recs for 2020. Much love.

Follow Haley at @haleygirl1 and Alan at @alaneckstein
Name 3 favorite hotels you've traveled to together? Why are they your favorites?
Castillo Di Vicarello, Italy: This is THE most beautiful place in the world – hands down.
Jakes Hotel, Treasure Beach: We have so many memories here, we discovered this off-the-beaten-path spot years ago and got married here last year!
Chebague Island Inn, Maine: This place is so special and is on an island in Maine. It's remote, beautiful, and you feel like you've been transported to another time. It has a very Americana vibe in the best way possible and oh my god – the breakfast!
Is there one spot that holds a special memory? Tell us why.
Alan: Golden Eye in Jamaica holds a lot of special memories for us, we got engaged here and also came here right after we tied the knot. This is such an amazing place and although we generally are travelers who love to explore the surrounding area, this is one property you do not want to leave.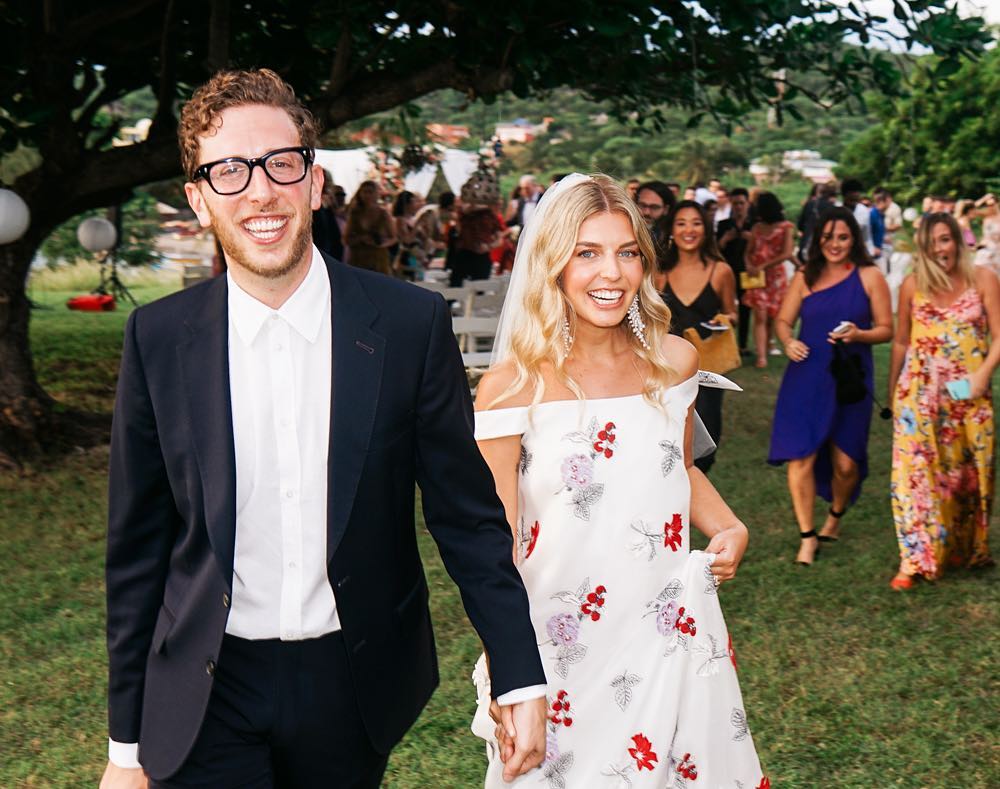 Who's the planner? Who likes to fly by the seat of their pants?
Alan: Haley! She's actually working on an itinerary-driven travel website called The Away Message. In our relationship, Haley is deemed "our social director".
Best travel hack you've learned from your partner?
Haley: Choose carefully for when and when not to rent a car. Also, roll your clothing in your suitcase and invest in good luggage.
Alan: Keep an open mind. Sometimes Haley suggests something that doesn't speak to me immediately and I go on the trip because my wife wanted to, but when I arrive it's always sensational.
What's the coolest and/or most surprising amenity you've ever seen in a hotel when traveling together?
The ice rink at the Edition in Miami is a favorite of ours. The times we've gone we were the only ones there! What's more amazing and odd than ice skating in the basement of a luxury hotel in the middle of the Miami Beach heat?
Tell us one place and / or one hotel that you definitely want to go to together in 2020, and why?
Southern Italy, we have traveled to Italy so many times from Rome and are obsessed in a crazy way. This year we want to switch it up just a little bit, and go south to eat our way through all the scattered beach towns.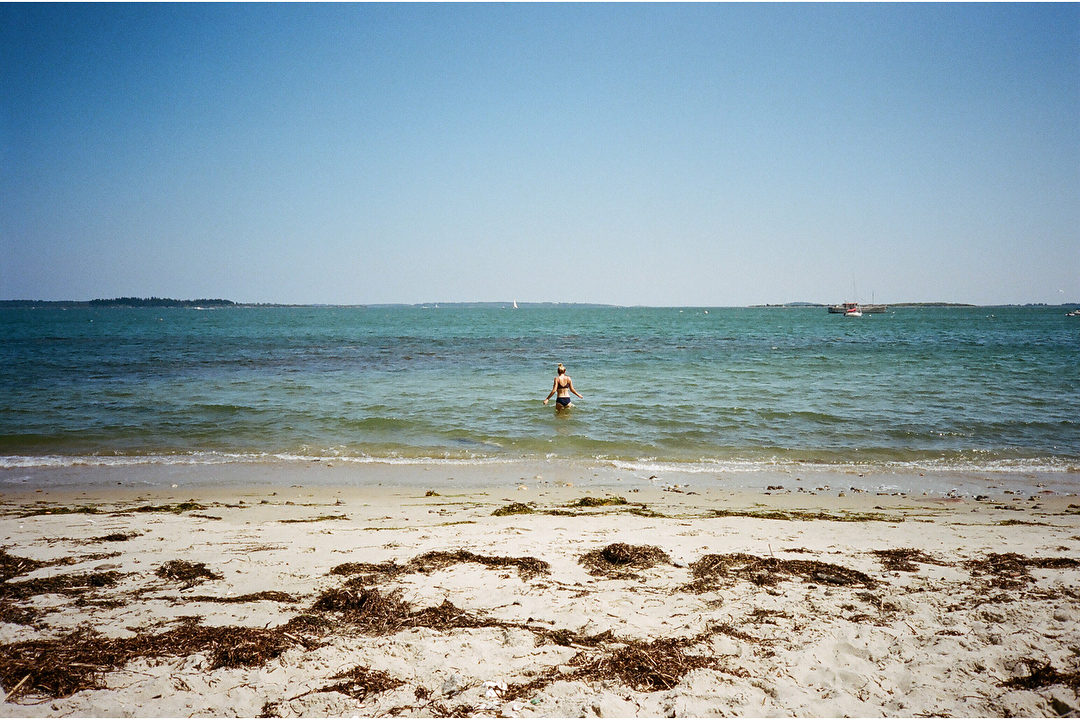 Favorite vacation to take as a couple? How do you compromise?
Alan: We love visiting countries where we can get in the car and really explore. We're usually looking to include both nature and culture on our trips. Haley prefers the beach, I prefer city breaks, so our compromise usually meets in the middle for a place like Portugal which has it all in a very accessible way.
What is the one item you each can't travel without?
Haley: The White and Warren Cashmere Travel Wrap. I style for this company, and truly cannot travel without this product.
Alan: My Contax T2 film camera: it was designed in the '90s to be the perfect travel camera, and it is just that.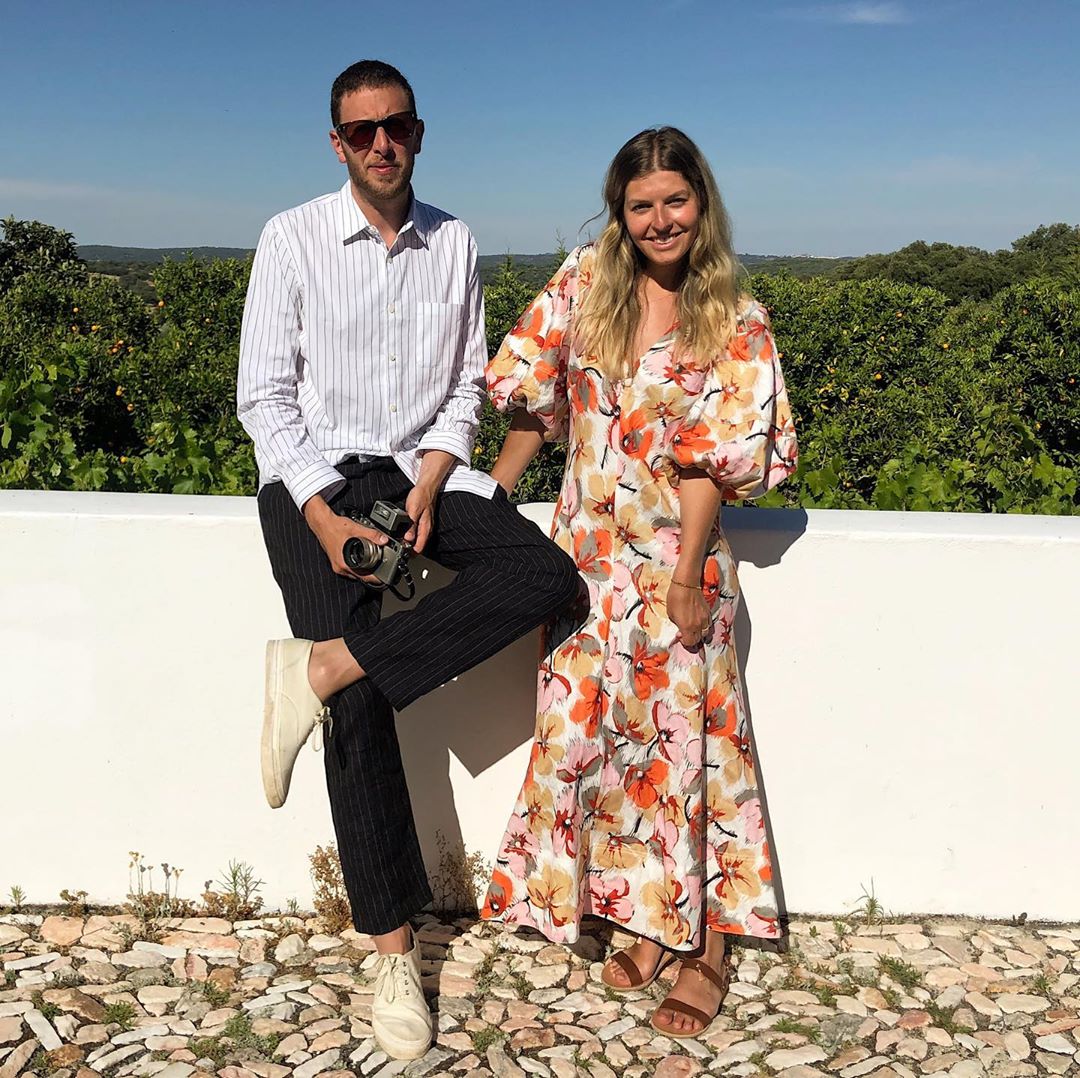 Airport confession time! Which one of you likes to go super early? Which one prefers to be last on the plane?
Haley: Alan is obsessed with getting on the plane early to ensure our luggage has a good spot. I take anti-anxiety medicine before getting on a flight, so I am VERY chill by boarding time.
When you're not traveling with your partner, who's your next favorite partner in crime?
Alan: I don't really travel with anyone but my wife, otherwise I'm my next best partner in crime.
Haley: Ditto to what Alan said, except as stated earlier I take meds and have a fear of flying (VERY unfortunate for me!), so I'll often travel with my best girlfriends who take very good care of my snoozing body mid-flight.
RAPID-FIRE Round:
Who's Chief Trip Planner?
Haley
Who gets aisle, who gets window?
Alan gets aisle, Haley gets Window
First poolside drink?
Campari soda
Room service or hotel restaurant?
Both!
Business-class flight, or more luxe hotel?
Luxe Hotel