Patrick and Jessica's insider travel guide: couple's edition
You have to assume a couple adores seeing the world when they give their baby 'Atlas' as a middle name… very on-brand for Jessica and Patrick. They met while living on opposite sides of the US, and now call Madrid home, but their travels have taken them all over the world – even staying in a hotel that doubled as a museum (more below).

Patrick is an advisor, investor, former Refinery29 CMO, board member of non-profit Apex for Youth – and a new dad. Jessica is the founder and designer of Zahava Jewlery and The Brave Collection, a Forbes 30 Under 30 – and a new mom! Check out their hacks, advice and their favorite hotels around the world.

Follow Patrick on @patrickyee and Jessica on @jessica_hendricksyee.


Name 3 favorite hotels you've traveled to together? Why are they your favorites?
St Cecilia in Austin – Patrick was living in LA and I was living in NY. We met in the middle here, and went from crushing on each other to deciding to give this love a go!
Perivolas in Santorini – the chicest most gorgeous hotel experience ever ever ever.
Scarabeo Camp in Morocco — glamping among the camels and under the stars!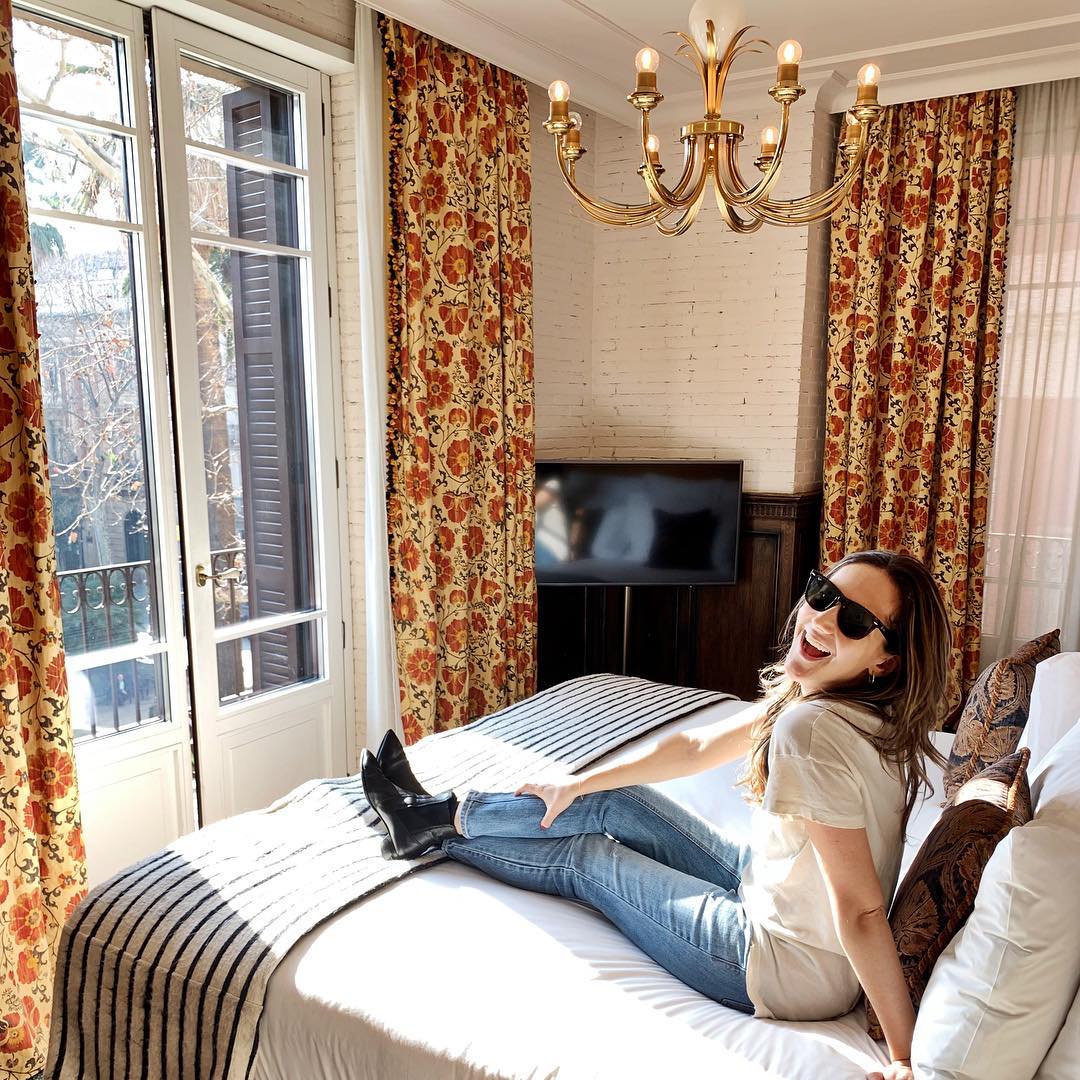 Is there one spot that holds a special memory? Tell us why… (we're nosy)!
Palm Springs. It's where Patrick proposed (on a hike with my family) and where we got married!
Who's the planner (we're talking typed itineraries…)? Who likes to fly by the seat of their pants? Please elaborate!
Patrick is definitely the planner — he is meticulous— an incredible planner! Typically our itinerary revolves around one thing: Food! We are total foodies and map out entire trips based on meals!
Best travel hack you've learned from your partner?
Patrick taught me how to travel light. When we met I was the WORST packer, I'd just throw everything I have into a giant suitcase. Now we are strictly carry on — I bring only what I will use, and it's so much easier. Plus less to unpack when you get home.
What's the coolest and/or most surprising amenity you've ever seen in a hotel when traveling together?
Sleeping in a museum at the Benesse House in Naoshima, Japan, was out-of-control incredible.
Tell us one place and/or one hotel that you definitely want to go to together in 2020, and why?
We are dying to go to Sicily for the beaches (and vongole)!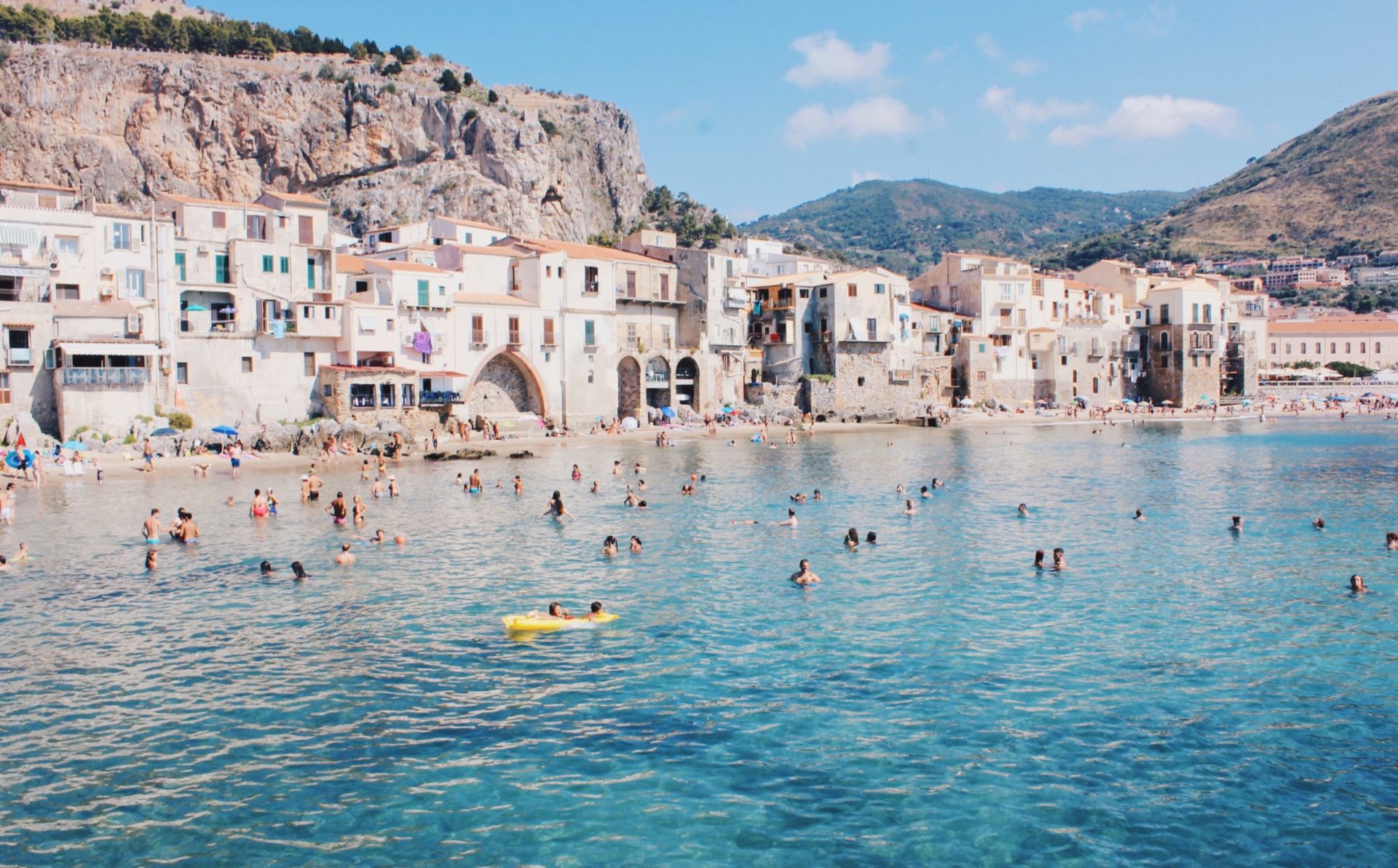 Favorite vacation to take as a couple? How do you compromise?
We love the beach, we are total sun worshippers and so adore a gorgeous ocean. We also love exploring new cities — we love to go high and low when we travel, and try to find a friend-of-a-friend that lives in the city to get a local experience. We are really aligned on travel – we're lucky that way, our tastes have sorted melded into one and we tend to get excited about the same places.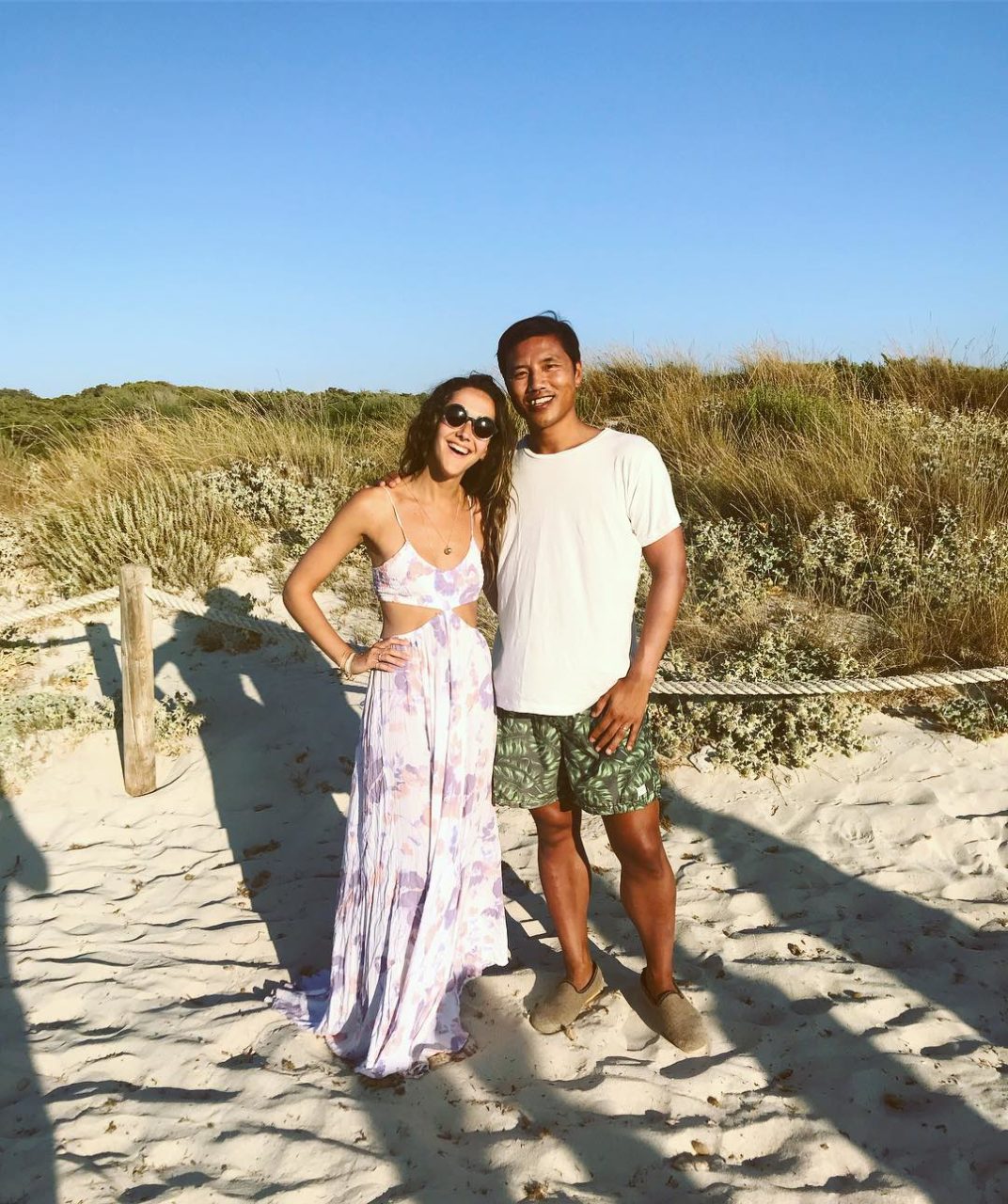 What is the one item you each can't travel without – separately, or as a couple?
Jessica: I love my cashmere Travel Wrap from White + Warren because it's always chilly on planes and airports. And I always wear my Zahava jewelry — it adds some texture and light to anything I'm wearing, and feels like a token of protection on my travels. Finally, I pack my leopard pony hair slippers from the souk in Morocco because they are so comfy!
Airport confession time! Which one of you likes to go super early? Which one prefers to be last on the plane? Are you both aligned on this, or how do you deal?
We are both the worst. We have missed more than one flight. We just loathe wasting time at the airport and being too early. Now that we have a baby though, we are getting our act together!
When you're not traveling with your partner, who's your next favorite partner in crime?
Jessica: Myself. I actually love traveling alone. It's less desirable since I've met Patrick, but before we met I spent a lot of time doing solo travel, and sometimes I still like to take a few days on a trip to just explore and reflect on my own.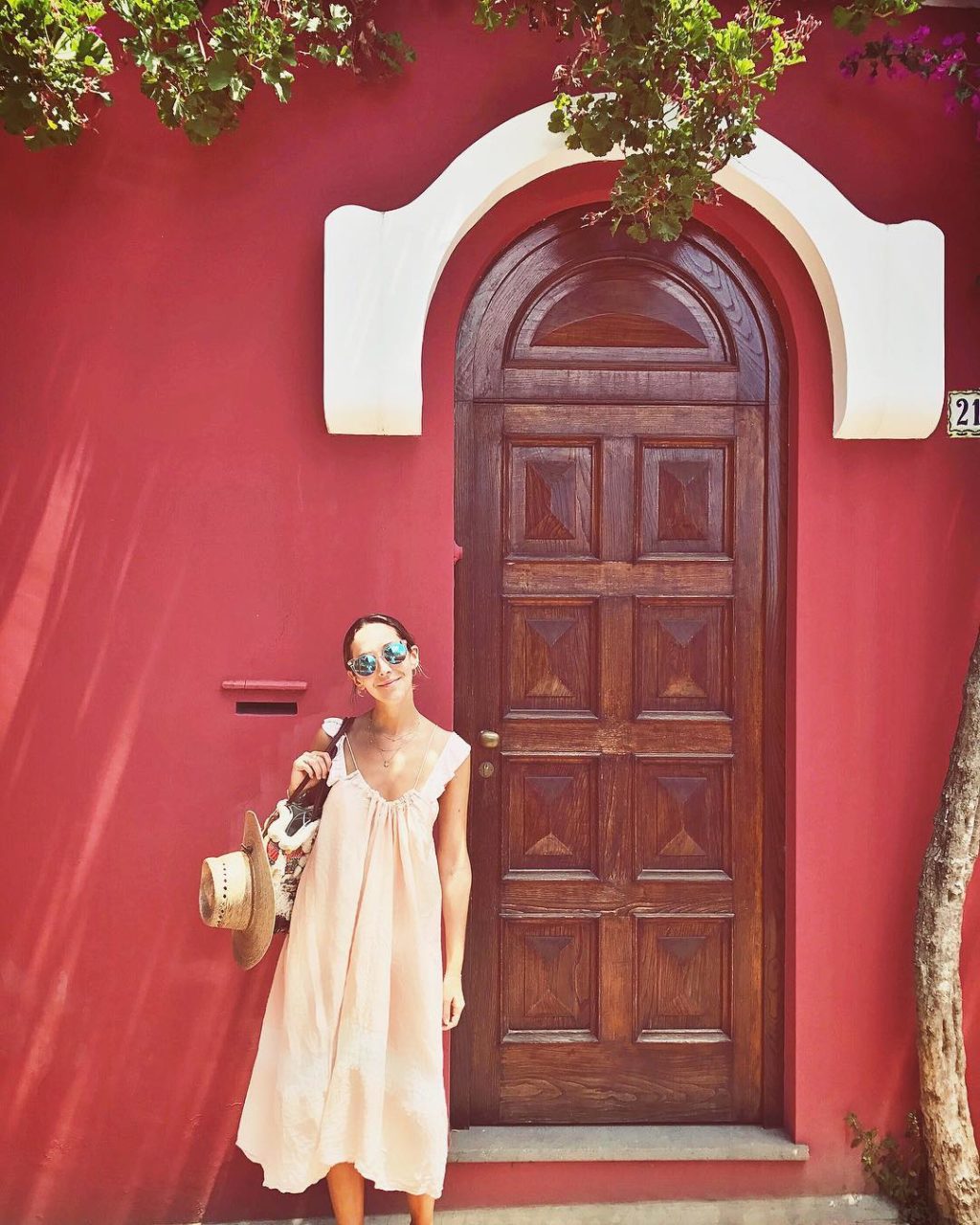 RAPID-FIRE Round:
Who's Chief Trip Planner?
Patrick
Who gets aisle, who gets window?
Jessica: I get aisle because I always have to pee.
First poolside drink?
Jessica: I always crave iced tea when I'm poolside!
Room service or hotel restaurant?
Restaurant! We like getting dressed and getting the vibe for a place, as we are social butterflies.
Business-class flight, or more luxe hotel?
We go both ways — all about the high / low. We will splurge on cushy flights and then eat a $5 taco dinner when we arrive, or take a last-minute budget flight and then book a swanky hotel! We've learned that more expensive doesn't always mean better.