Sabrina Meier, Membership Director at 1880 Singapore
Sabrina Meier is the Director of Membership and a founding employee at 1880 Singapore (one of the pioneering luxe co-working spaces out there, and widely considered the "Soho House of Singapore"). She met our founder, Maya, in Shanghai in 2006 while on a university exchange year abroad – so we can attest that this woman is one to follow, and keep tabs on. Fun fact: Sabrina was a professional dancer during that time, most notably for the Black Eyed Peas during their Shanghai and Beijing tour. After getting her Masters in Business in Switzerland, she moved back to Singapore and spent time building her career in events & marketing within the LVMH Group- including helping launch Sephora in Singapore.
Sabrina travels extensively as part of her DNA, and has even met the Dalai Lama this past year (holy bucket list!)…have we said enough to hook you in, yet? Read on for her colorful tips on work and play travel- from Asia to Italia, and beyond.
Follower her on IG @sabsytyles
What are 3 of your favorite hotels?
Overlooking its own vineyards and the beautiful rolling countryside of the Emilia Romagna, Agriturismo Opera 02 is set in a new build property located alongside a winery. This boutique farm resort was a beautiful romantic getaway for me, and one of the best meals and sleeps during my entire trip to Italy. They were ageing balsamic vinegar in barrels right outside our bedroom door, just across the corridor- the fragrance lingered, and filled the entire Dining Room space in the Farmhouse. Such a unique juxtaposition between old world wine-making traditions in a renovated modern farmhouse, and then an infinity pool beside the vineyard. Breath-taking views and a short drive into Modena, a small quaint cobblestone town with speakeasy cocktail bars and Italian cafes. Just go!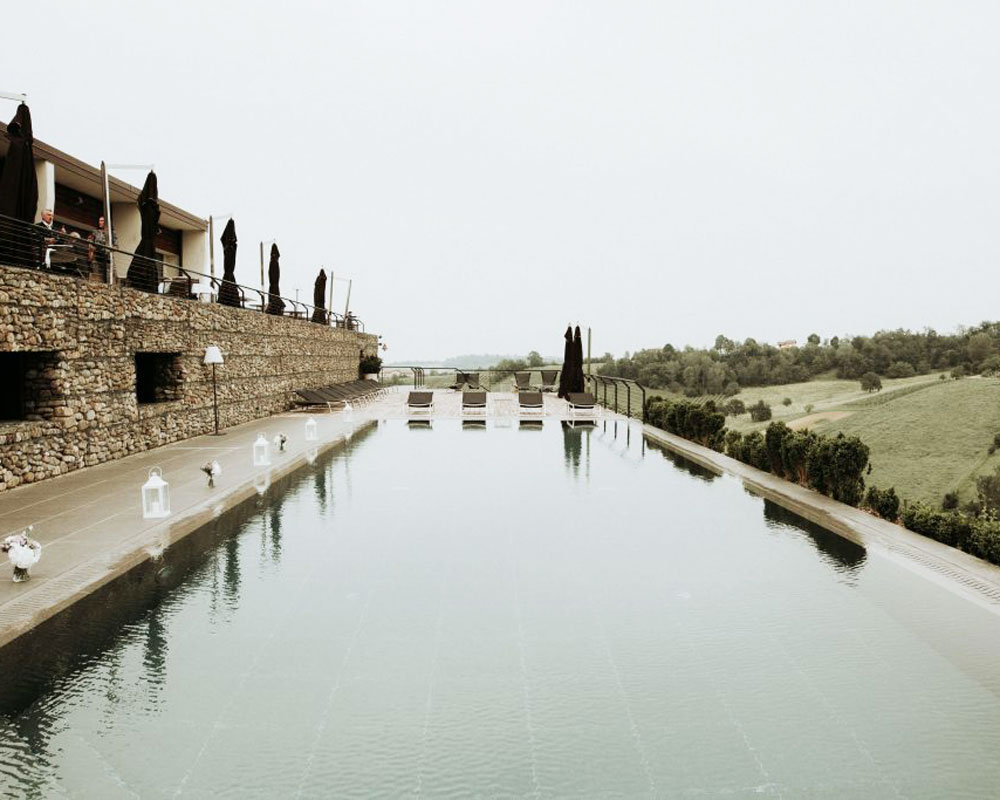 Bali is a magical place and often coined the Island of the Gods. And it truly is, especially when you step onto this property at Bambu Indah- an absolutely stunning Bamboo resort and sanctuary tucked away in Ubud. Immersed in this natural environment, you transcend into total relaxation and tranquility. It almost feels like an enchanted bamboo palace by the riverside. They have natural swimming pools and offer Yoga and Spa sessions which are just blissful because you are enveloped in this stunning place.
Topas Ecolodge is a small lodge situated on a beautiful hilltop deep in the mountains of Hoang Lien National Park- only 45 min outside Sapa town in North Vietnam. They do not have any TV in the rooms, so for relaxation they offer an infinity pool, spa in 'Red Dao' herbal baths, plus excursions, bike rides, cooking classes, and visits to Sapa tribes. I loved the vibe of Sapa, perched up in the misty hills- we rose at 5am to cycle down an ever winding road until we hit a remote village, and were invited in for Vietnamese coffee whilst this local villager smoked his opium pipe.
What is the most unique hotel amenity you've ever encountered?
Linen bed sheets, a beach bag (avoid sand in your suitcase!), and personalized pajamas.
If you work in hospitality, what do you love most about it?
I'm so proud and happy to be part of such an amazing team that helped build a members club with 1700 members to date. As with any hospitality business, we had our challenges that we needed to troubleshoot on the daily… but seeing all the smiling faces and happy members truly is a testament to the work we put in and vision we believed in. That has made all the difference. Being able to interact with so many people every day keeps me motivated and driven. 1880 is truly special as we have built this community by inspiring conversations and creating connections that may go on to impact the world. What I love about it most are the genuine friendships and deeper connections that we have curated from a whole spectrum of internal programming.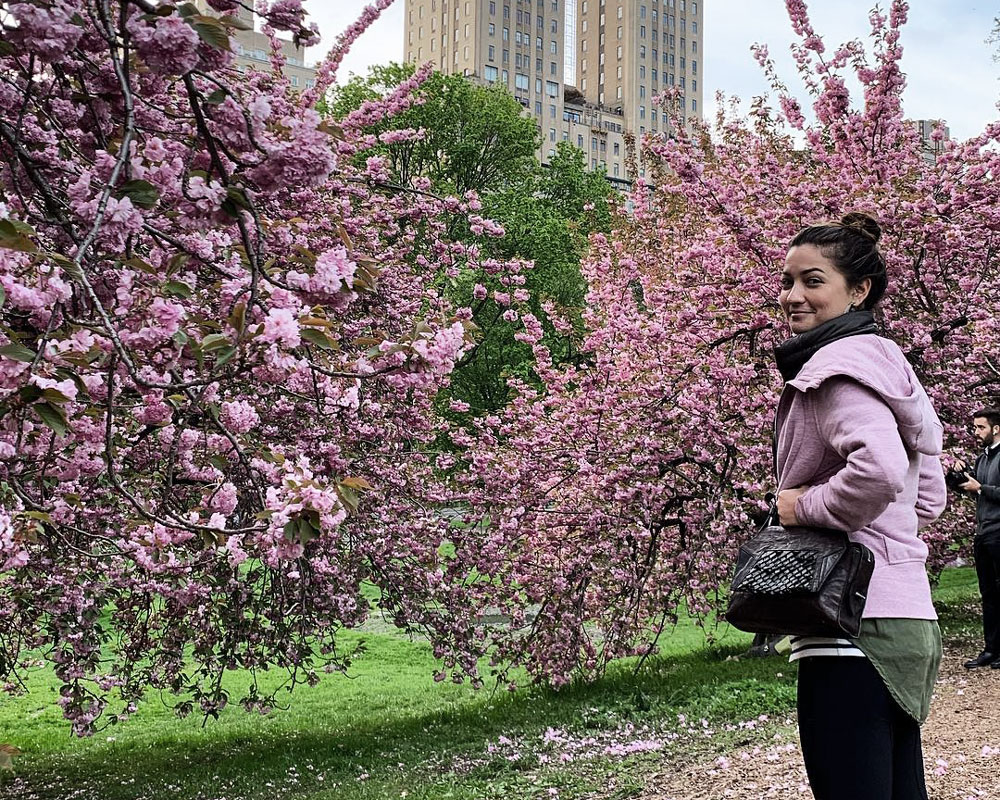 What hotel room design element can you not live without?
Bath tub with a beautiful view, bedside universal adapter & Japanese toto toilet.
Where would you go for a digital detox or just generally to get off the grid?
Burning Man or Phuket Cleanse. Burning Man is an absolute cleanse from the world and your life as you know it. Most people that have not been think it's an awesome party, but after you've been, you understand that it is a journey into yourself. The emotional landscape you navigate during that week is intense and rich. Phuket Cleanse is a retreat that includes a full day intensive program tailored to your need in fitness, nutrition, and meditation.
You travel a lot for work…was this something you were seeking in a career? How do you make your work travel as relaxing and fun as possible?
I bring my yoga practice and essential oils with me wherever I go. As long as I can fit in some meditation morning or nights, I'm set. It helps to find your tribe in every city, whom you can work out with.
What do you always bring with you in your carry-on?
Shawl, gum, lip gloss, sunnies, portable charger.
If you could swap suitcases with anyone in the world at baggage claim, who would you swap with?
Lady Gaga.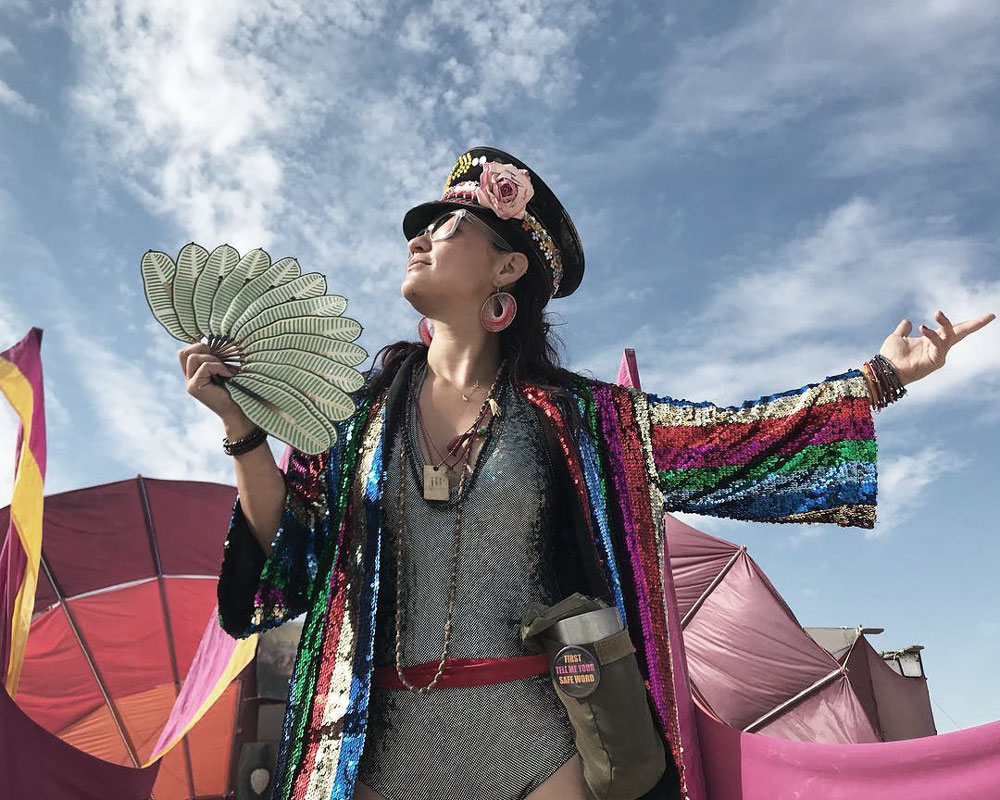 If you're going to a new place, and your friends have not been there, what do you consult for advice?
I research the hottest hood, best coffee, yoga studio, best nightlife, authentic cultural activity, best brunch spot- as much as possible, via friends of friends first.
Best travel advice you've ever received, and from whom?
"Always back up your phone before you travel. Keep a passport copy with you & $50 bill hidden in a random pocket. Roll clothes when packing for more space. Use ziplocs for everything and reuse them again and again!" – Love, (my) Mum.

Anxiety and burn out are big topics these days. How do you combat them, and how do you use travel to do so?
YOGA and Meditation have helped me through my darker days. Essential oils and the blends I make myself keep me calm and comfortable wherever I go.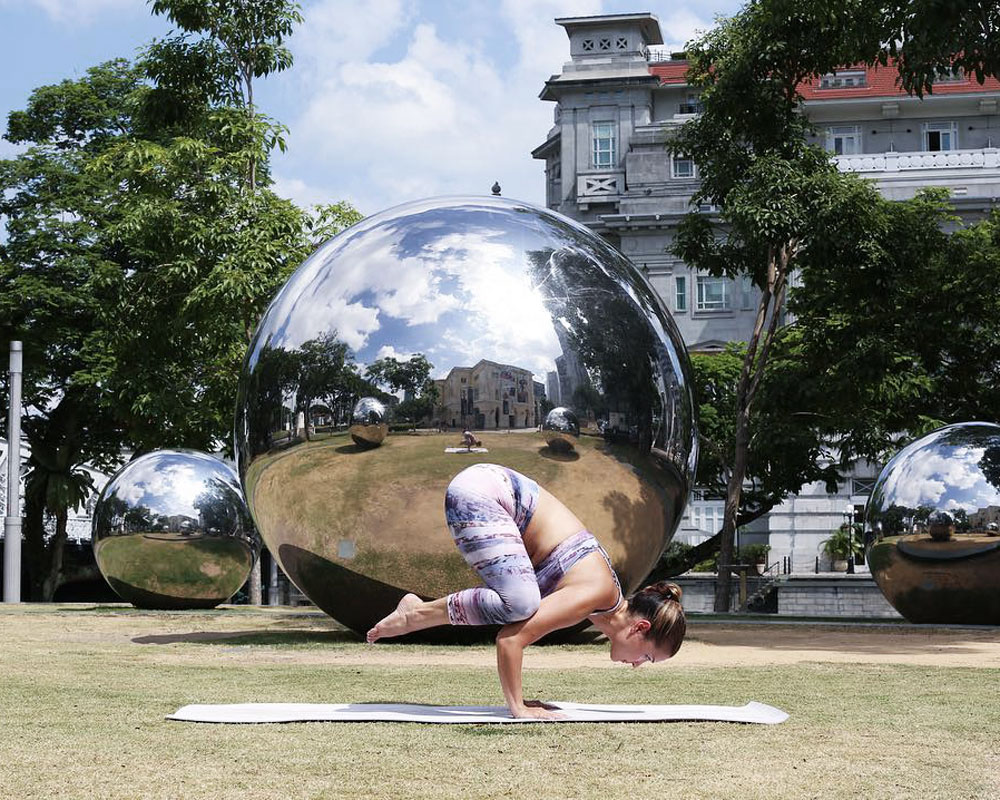 Travel can be about the little luxuries…like a super amazing cup of coffee. Where was the best one you've had?
What is your favourite travel book – for at home, or abroad- and why?
The LUXE Guides for City trips. They're well curated and cater to travelers like me, who want to hit up all the newest & coolest (slightly off the beaten path) hot spots. Also, my journal.
What's your go-to outfit for getting through security quickly, and still looking good?
Bamboo cotton top, Hoodie, yoga pants and Superga sneakers. Big comfy shawl…I never leave the house without one.

If you could quit your job and follow the "Mamma Mia" dream (ie open a small hotel in a foreign land or on a remote island), where would you do it?
Siargao, Philippines. It's Bali 15 years ago. Still unexplored. A hidden gem and amongst the top surf spots in the world.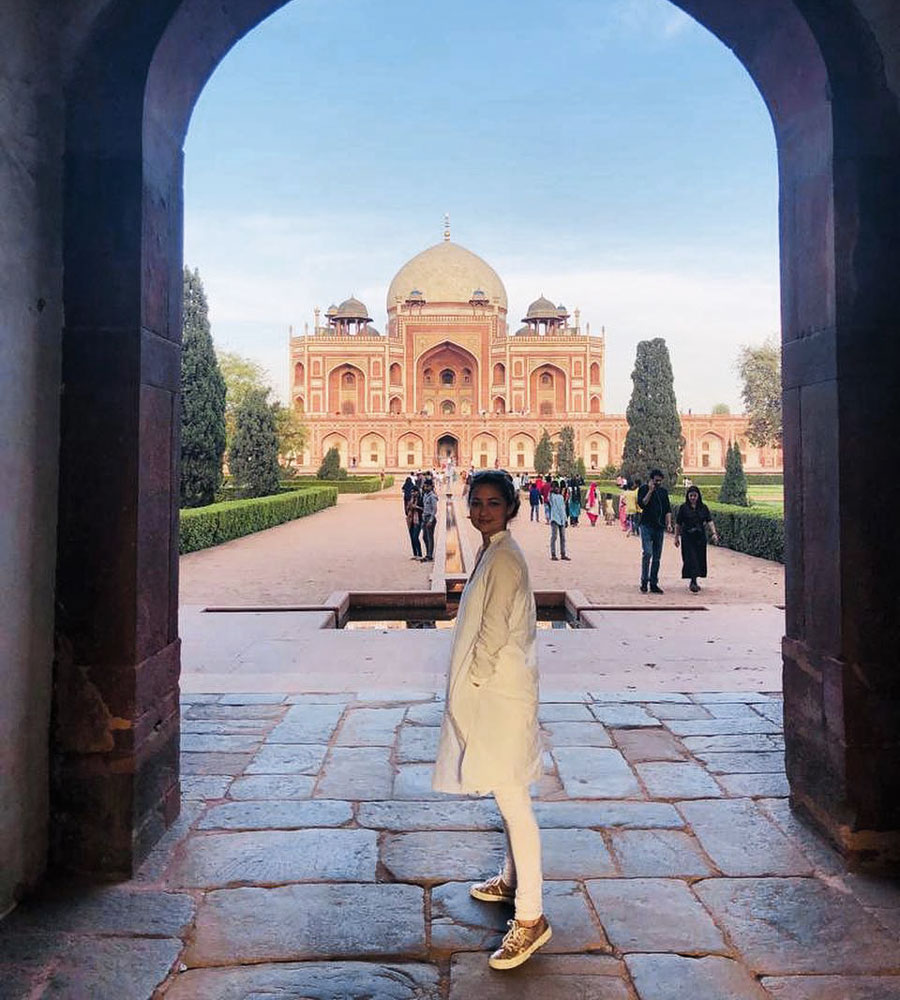 Beach or City or Mountain?
Mountain.
Alone or with someone else?
With someone.
Lost luggage, or lost phone?
Luggage. More reason to hit the shops.
In flight cocktail – Y/N?
Tequila on the rocks or Bubbly (anytime).
Favorite travel app?
Calm