Seattle
Seattle was a fantastic town long before Amazon set foot within its limits. With more attention being brought with the growing tech scene, it's worth noting that Seattle has a longstanding history in music, art, and food. With musicians like Quincy Jones and Jimi Hendrix having made footprints in the city decades ago, artists like Dale Chihuly calling it home, and chefs like Tom Douglas cooking….Seattle has had the "it" factor for some time.
In recent years, with more young professionals moving in, the laws surrounding cannabis production changing, and, of course, Amazon: Seattle real estate is booming. With that, comes the pros and cons of an expanding city, but it also means more tourism – which is likely why Seattle has become a top destination in recent years.
For better or for worse, we are here to say we love this Pacific Northwest town (and we have to say this, as our CEO is from Seattle). It's surrounded by great weekend getaways, has a vibrant creative culture, and world class restaurants. We could easily spend a day in one neighborhood alone, lazing around the famous coffee shops and eating seafood.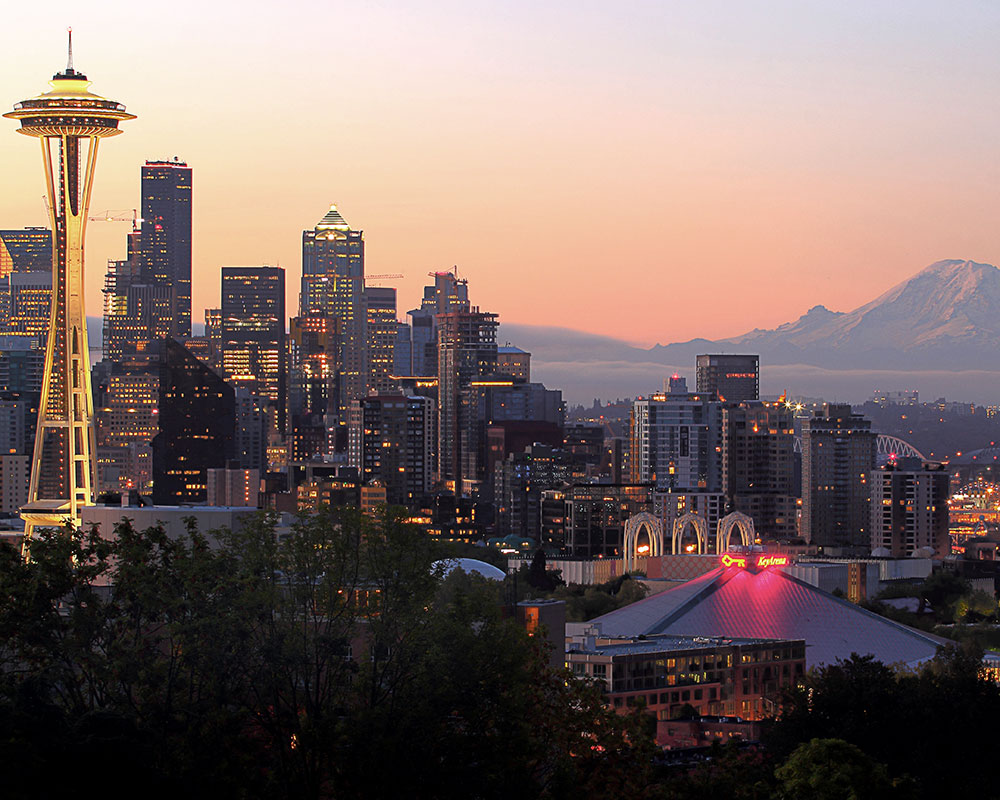 Where to stay
This is our favorite Kimpton hotel within the city. They have a few, but Palladian has the quirky yet refined design elements we love. It's located in Belltown, so you can easily walk to Pike Place Market and the waterfront. The rooms range in size, but we recommend getting at least a Deluxe Guest room so you can take advantage of the clawfoot tub.
This is the OG Ace Hotel. A former workers hotel, the structure was built in 1909, and the owners have maintained the loft ceilings and gorgeous windows. Choose between a standard room with a share bath, or a deluxe room with private amenities. Either way, you are to see stunning artwork and the minimalist design they are known for.
Designed by Seattle's Olson Kundig Architects, The Thompson sits on top of Pike Place. With floor to ceiling windows, the views from this hotel are gorgeous. The rooms are spacious and perfectly set-up for a "work-in-room" experience if you need to hammer out some hours on the computer. If that doesn't get you, head up to their rooftop bar, The Nest. Because that will.
Where to eat
If you're familiar with Seattle, you've probably heard of this Ballard oyster bar. This is probably Sea Creatures restaurant group's most popular haunt, and we completely understand why. The decor is complete with a marble bar and oyster baskets – the food is truly amazing. Come for happy hour if you can get a table.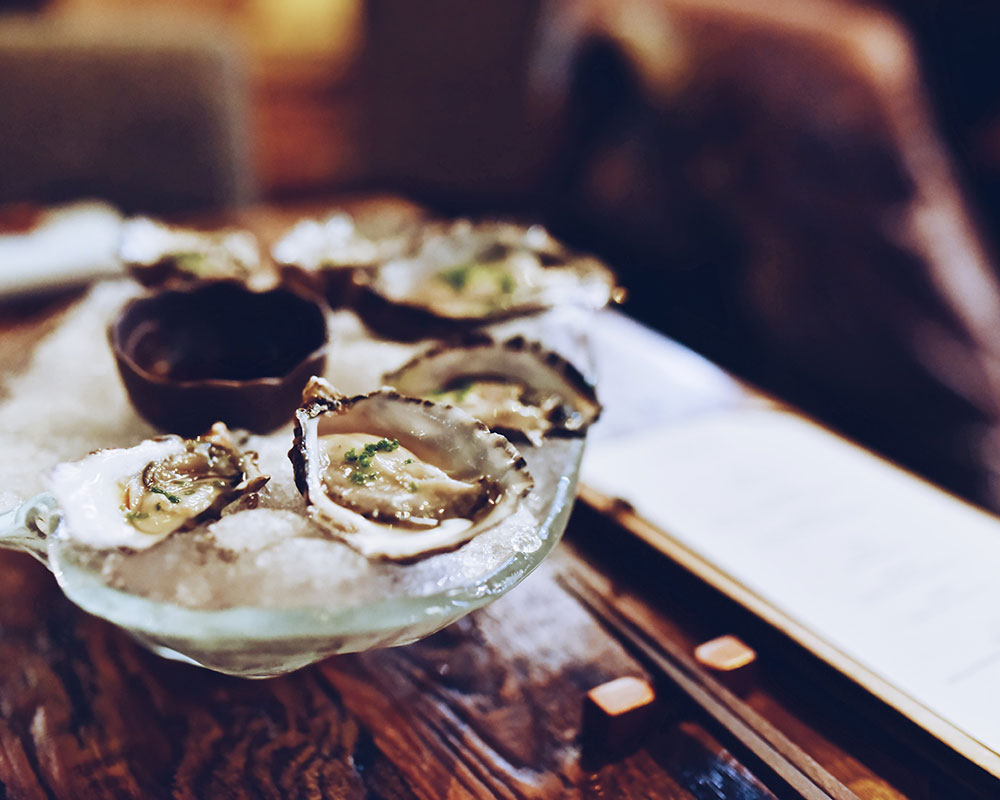 Seattle is famous for it's Vietnamese food, and this is not one of the tiny hole in the wall, strip mall places that you might associate with the real deal grub, but it truly is. Dishing up great phở and fantastic cocktails made with fresh juice, it's a perfect spot on a cold night when you want a bit of ambiance as well. They have three locations – we love all of them.
Eve is one of our go-to restaurant in the Fremont neighborhood. The dishes are consistently intriguing and delicious, and we love the large mural that makes up their far interior wall. The cocktails are delicious and we usually come here to split a few dishes. You won't regret it if you stop in for a late lunch.
Named one of the best new restaurants in America by Eater's Bill Addison, kamonegi is a Japanese standout in a city with a lot of great Japanese food. Their soba is made in-house and a must order. They also have a seasonal sake list that we encourage taking part in.
Seemingly taking in all the light Pioneer Square has to offer, London Plane is a gorgeous, bright restaurant perfect for any time of day. There is a flower shop and a bakery in front, and casual pre-fix meals if you decide to sit down. We love this place, and find it to be a must visit when we are in town.
Remember that hole in the wall, strip mall Vietnamese place we just mentioned above? Well, this is it. Come to Huong Binh for an incredible, cheap bowl of phở. Some people say it's the city's best, but we won't venture that far – mostly because we haven't had the year it would take to try every single bowl in Seattle. Just know that it's really, really good.
Where to break
On quiet 31st Ave, this small coffee shop is one of our favorites. Selling sustainable coffee, baked goods (vegan options too – this is Seattle), and breakfast tacos on weekends – you can't really go wrong. If you need a place to plug in, they have tables to sit at as well. They also have a great glass of Kombucha.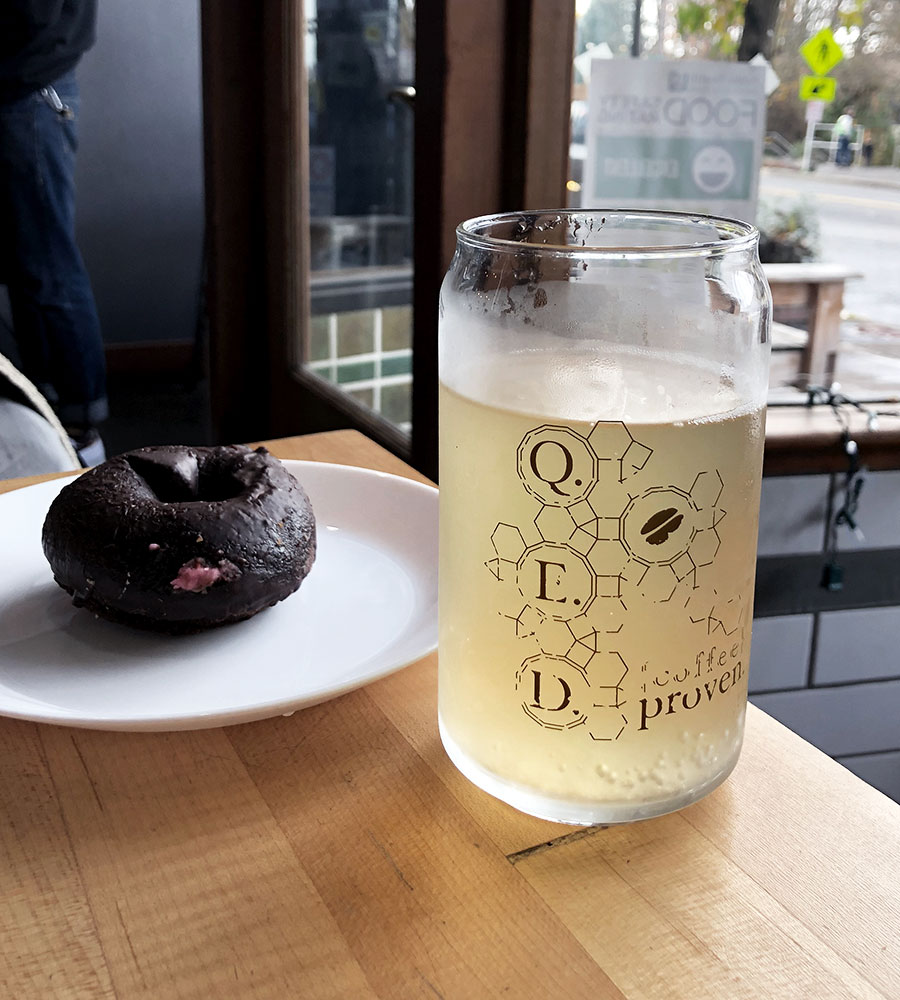 This might be our actual favorite cup of coffee in Seattle. They roast their beans in house and if that isn't enough, they also sell fresh baked goods from Sea Wolf Bakers. Come here, order a latte, and take a seat on one of their bar stools. We will also admit we are a huge sucker for their branding.
Located in the back of Elliott Bay Bookstore, this is the sister cafe to larger restaurant, Oddfellows. We are going to be honest with you here – we love cafes in bookshops, and we would be lying if we didn't say that was some of the appeal. The good news is that they carry the same standard as the larger restaurant which means great coffee and snacks.
Milstead & Co is where you take your coffee snob friend that seems to fuss over every little detail. In fact, this shop truly owns the refined, snob factor and we love that. It rotates renowned roasters like Kuma and Coava, but the espresso drinks are really what hit home. Take a seat outside and enjoy.
Where to get your hit of culture
Chihuly is a household name in Seattle. Opened in 2012, this is his longstanding exhibition in his home state of Washington. The glass structures are other worldly and you can spend hours in each room. The museum has pieces inside, and outside interwoven with the garden, as the name suggests.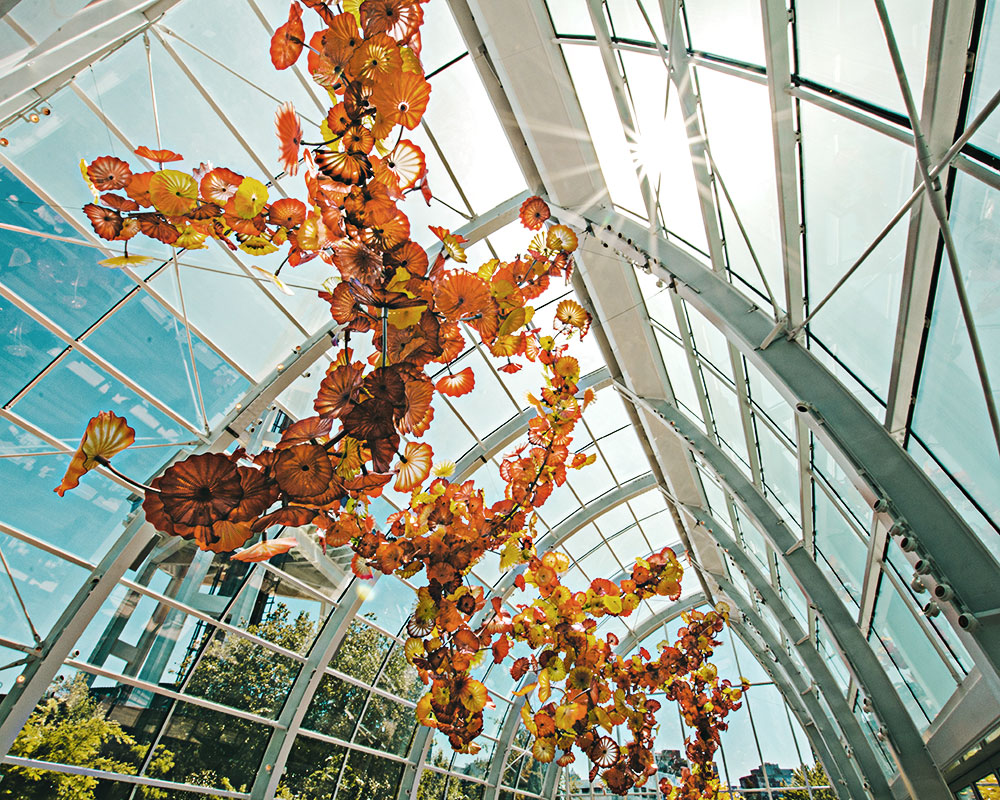 Outside the Seattle Art Museum is Olympic Sculpture Park. The design has won international competitions and is looked at as a model for outdoor sculpture parks across the US. Home to sculptures by Richard Serra and Alexander Calder, it has it's own cache as an art exhibit itself. The architecture of the walkways and landscape is all part of the experience.
Previously EMP (Experience Music Project), The Museum of Pop Culture is dedicated to the art and ideas that have come about in…pop culture. Though it includes various art forms (film, art, etc), we love it for it's touch on music history, specifically Seattle's. With more than 6,000 Jimi Hendrix related artifacts, it also gives homage to the inspiration for the first museum (EMP) funded by Paul Allen.
What to do
If it's warm, test out Seattle's ferry system by heading to Langley on Whidbey Island. Only a 30-minute boat ride, Langley is a seaside town. Grab coffee at Useless Bay Coffee and stop by home goods shop, Edit.
Instead of stopping by the multi-location Uncle Ikes, support the underdog by going to Ponder Cannabis Shop. In Seattle's Central District, this will give you a taste, and puff, of legal marijuana culture. The staff is super friendly and informed. Make sure you are of age and have your ID on you to prove it.
Okay, we know. You know. Everyone knows. But you can't go to Seattle without stopping by Pike Place because it's actually still really great. It will most likely be crowded, but don't let that deter you. Stop by Market Grill for a blackened fish sandwich (a must order). If you head downstairs (yes, Pike Place has many levels), check out the little bookshops for some great deals.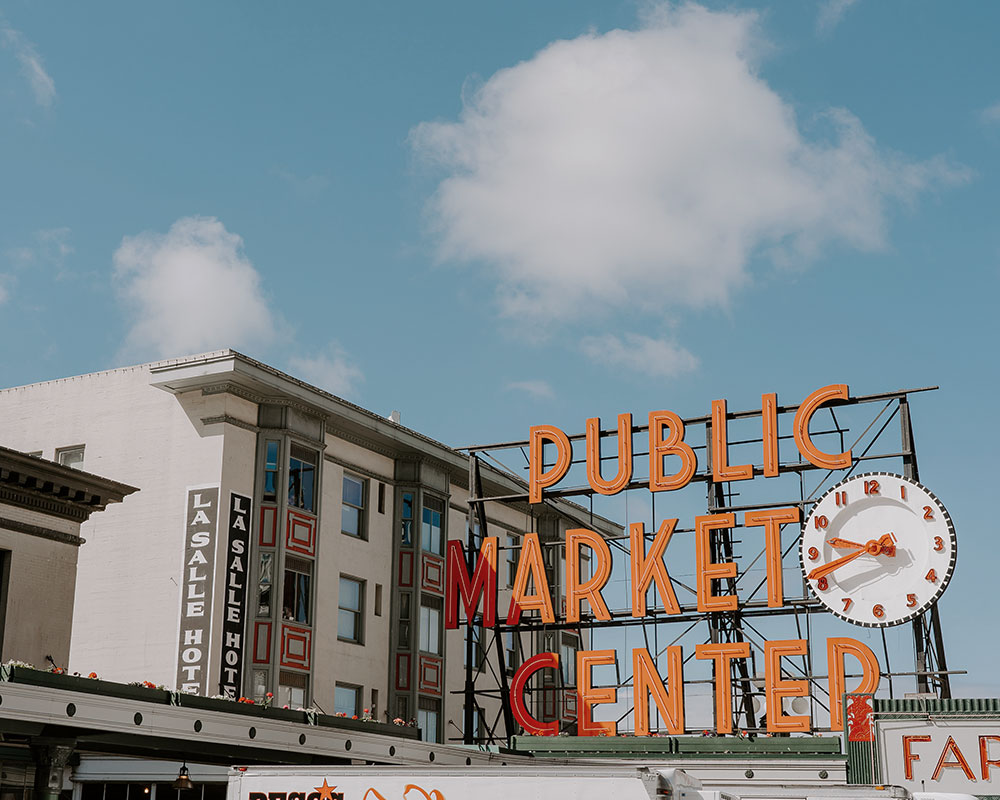 Where to shop
This store has been around for years and now has a location in NYC. We still love Totokaelo and go here for all our high end designer needs. It never fails to surprise you by being a bit ahead of the curve. For what it's worth, we love the store design
Moorea Seal is just north of Pioneer Square and sells clothing, beauty, and home good products. It's a great place to come for gifts, and tend to skew towards "on trend" (think blush pink walls, succulents, and mid-century modern furniture). We love the jewelry and their arrays of candles.
Seattle is a bit of a bookstore hub, and Peter Miller is the design centric shop that has earned fame in the city. Alongside gorgeous coffee table books that line the wall, you can also buy home goods, drafting supplies, and more.
Where to drink
This is one of our favorite wine bars. The interior is a mix of rustic wood and gorgeous wallpaper, and the wine rotation is top notch. They also have oysters, small plates, and wine on tap. Do we need to say more? Because we will – there is also a gorgeous patio that we would probably stay at the entire weekend if we could.
Tula's is a bit of a jazz institution in Seattle. Walk in six nights a week to grab a drink and listen to some of the best jazz Seattle has to offer.
Serving "apothecary" style cocktails and Creole food, Percy's has long shared tables and is garnered with hanging plants behind the bar. We also love cozying up in one of their big booths during the rainy months.
Seattle is kind of weird. And we like that. And if you want a weird "sort-of" dive bar and a great burger, Twilight is your place. It has stickers on the ceiling and random trophies displayed – but that is all part of the magic.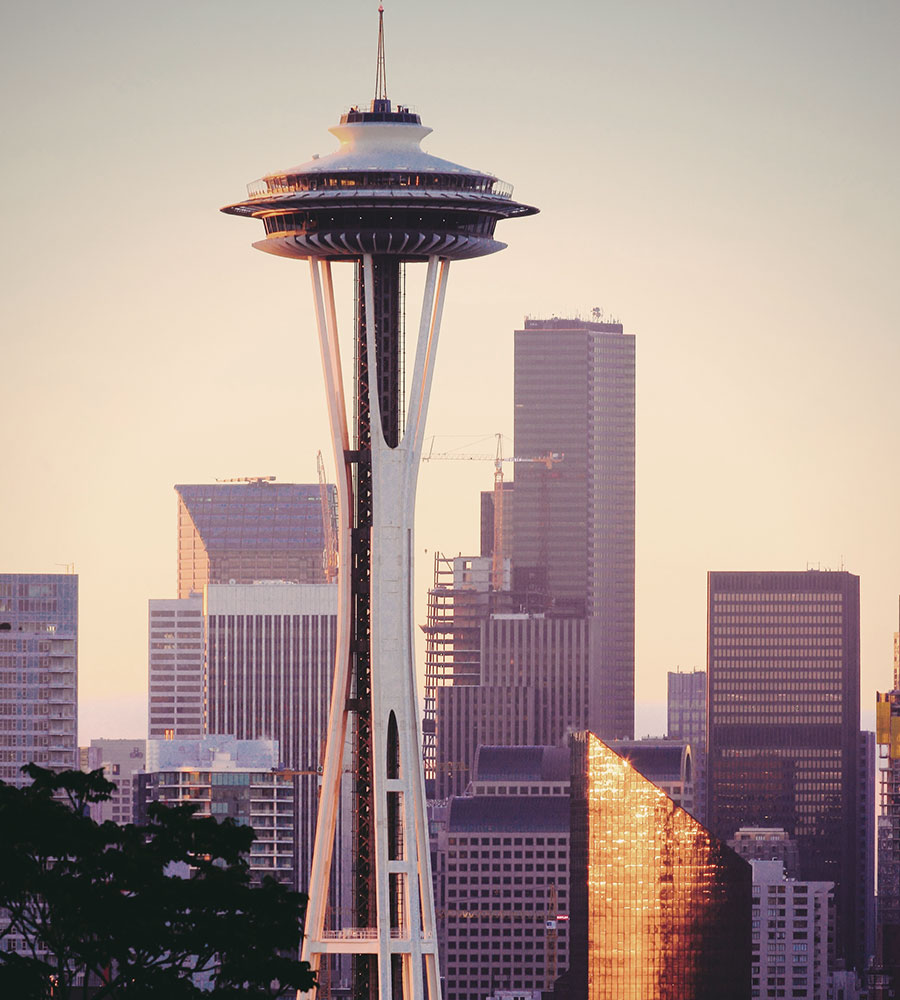 Where to sweat
One of our favorite yoga spots, and a huge bonus point because our /Insider, Anna Douglas, is a teacher here. They have group and private classes, but what we love most is the ability to get a massage right after our class.
If you're wanting to get your sweat on but have a great time – head here. You can choose between Bouldering Basics, and Bouldering 1-3 depending on your skill level. If you get hungry or need a caffeine fix after, check out their cafe, West Wall.
The weekend can get a bit crowded here but we don't mind too much. If you need a good place to hit the pavement while you're in Seattle, definitely come to Green Lake Path. The inner loop is 2.8 miles and the outer loop is 3.1 miles around the lake. If you want to go further, head towards Woodland Park attached to the south end of Green Lake.
Where to work
Housed in a garage space, there is ample room to spread out at La Marzocco. The espresso drinks are what we opt for here and the pastries are top notch. The space also happens to be the HQ of KEXP radio, so you can guarantee good tunes while you work.
Victrola has a few locations but we usually head to their Capitol Hill shop. It's built in a 1920s auto row building and it has kept a lot of the architectural integrity. We love the big communal tables and the fact that they roast their own beans.
Summary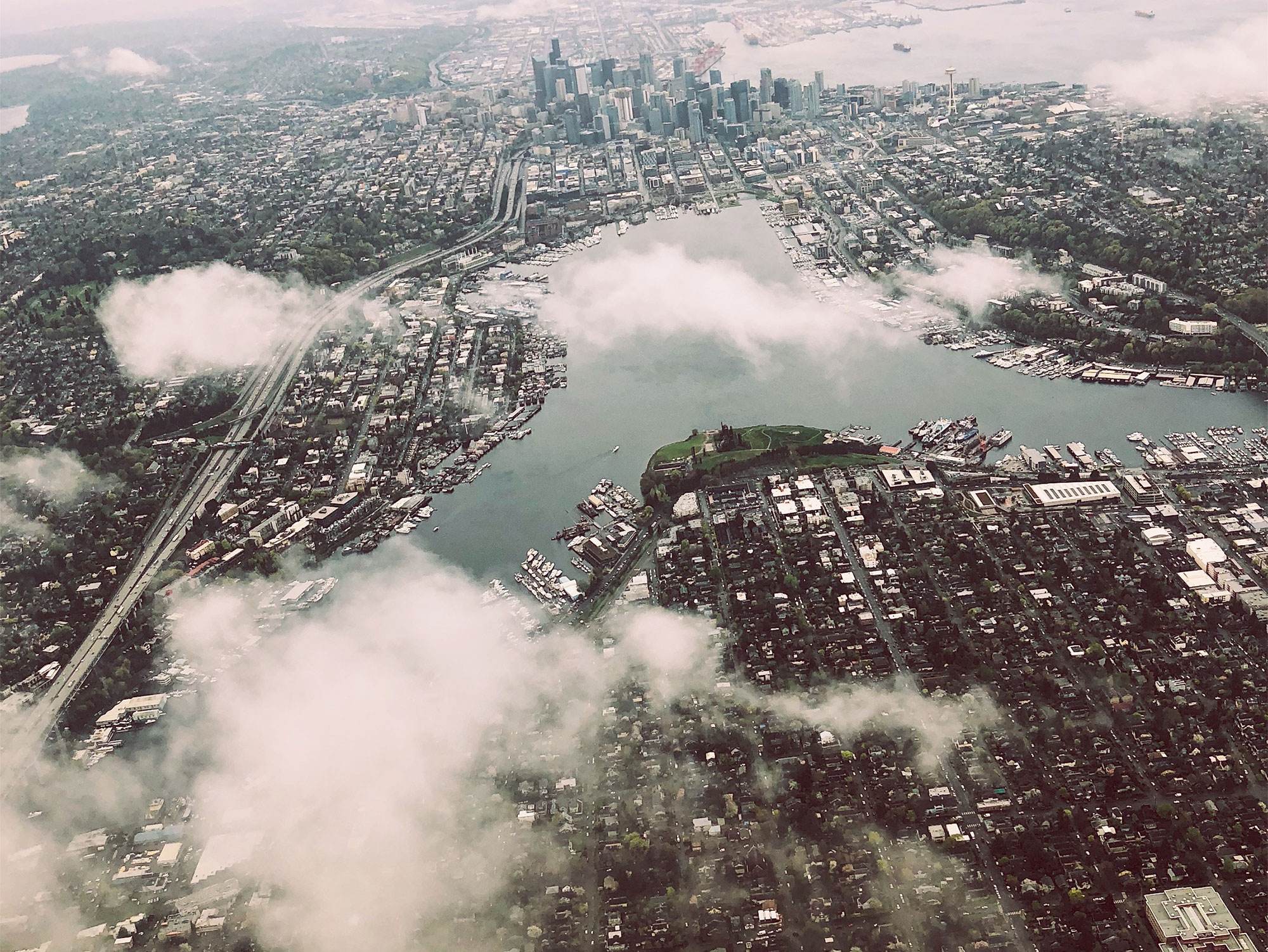 Article Name
Description
This Insider's guide to Seattle will help you discover highly-recommended restaurants, bars, cafes, hotels, attractions, and shopping in this incredible city!