Sebastian Puga, VP of Brand Marketing at PUBLIC Hotels
Sebastian Puga is the VP of Brand Marketing at Ian Schrager's PUBLIC Hotels in NYC. Though you can now find him on the rooftop of the PUBLIC or at his home in the East Village, Sebastian is a Miami native. No stranger to hospitality, he was previously at Sixty Hotels and the Standard in New York and Miami. As someone with a career in the hotel business, Sebastian is constantly on the go and knows a thing or two about travel.
Follow Sebastian on Instagram @sebastianpuga
What are 3 of your favorite hotels?
This is a beautifully designed farmhouse situated on the north side of Ibiza. Theres no sign for the hotel, just a dirt road from the main street – which is perfectly fitting for the feeling you experience once you arrive on property. The hotel is small, 6 rooms in the main house with an amazing restaurant and pool. The design is perfectly executed – simple yet elegant. The restaurant produces its menu from the land it sits on.
This charming winter home was my destination for my birthday last year. Deer Mountain is an old turn of the century home transformed into a 6 room cottage sitting on 100 acres with 3 guest houses. The design is rustic, and exudes a warm feeling when you explore the grounds. There is an incredible restaurant and has a perfect deck to enjoy long lunches during the summer months. In the winter, get a cozy meal by the fireplace. You can hike around the property without needing to leave. I love coming here anytime of the year, and and it's a great excuse to get out of the city.
PUBLIC, New York, NY

This is the hotel I opened alongside the godfather of the boutique hotels, Ian Schrager. This hotel is a new idea, breaking the mold from what the big hotel groups were doing in the market at the time, PUBLIC offers "Luxury for All." This is a new brand that offers access to a luxury designed hotel at an affordable rate. Design of the rooms and public spaces are exactly what was missing in downtown Manhattan. A true playground with 5 bars to go to, all of which serve a different purpose, design, and experience. A one stop shop when you are traveling to NYC.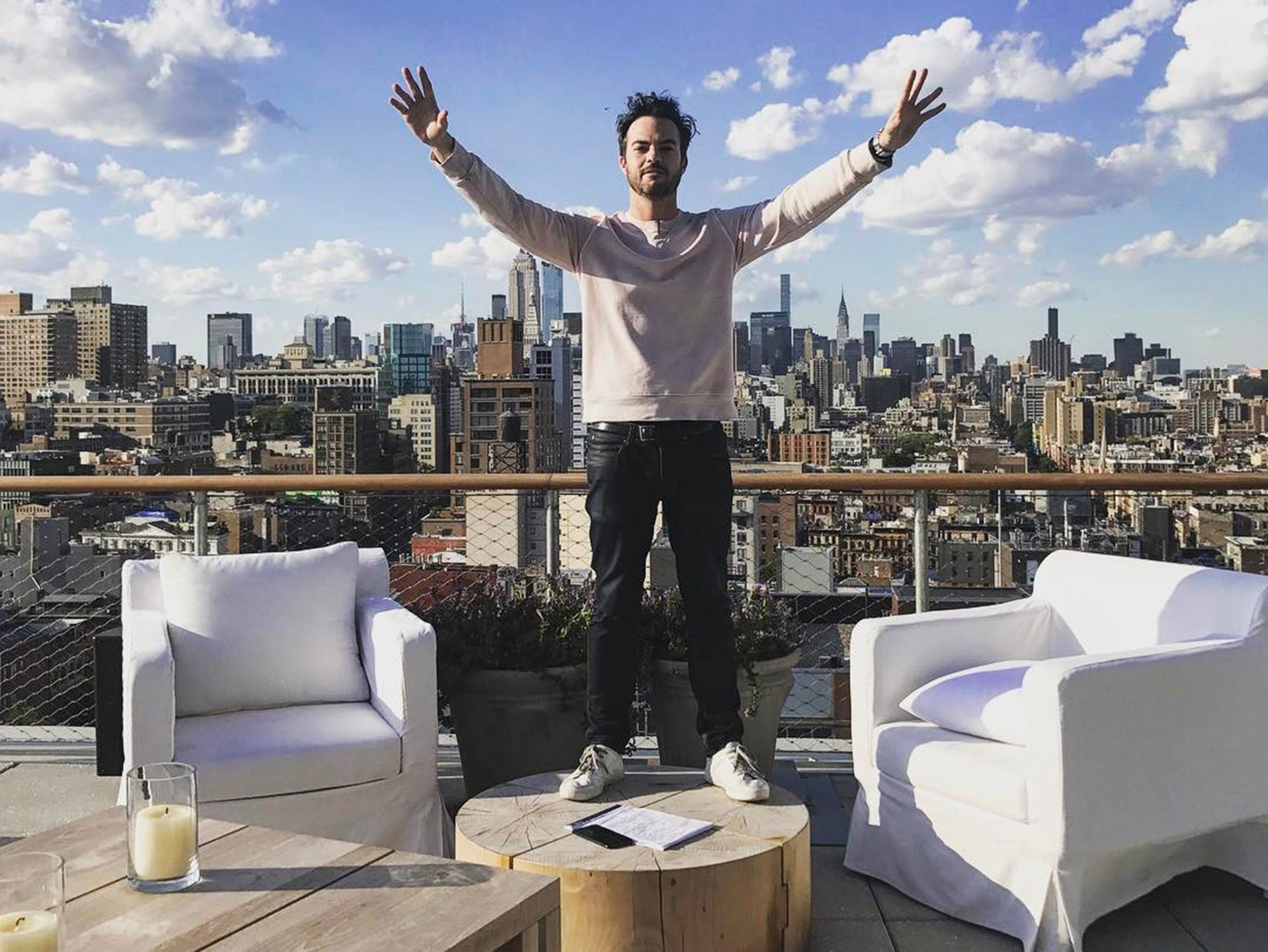 What do you love most about working in hospitality?
A passion for service is embedded into my life, and there is nothing I can do to get away from that. Everything else just falls into place.
What hotel room design element can you not live without?
A comfortable mattress or I'm not coming back.
What are your favorite "offices" while traveling?
I prefer working in my hotel room. It's quiet and I get distracted far too easily when I'm in a public setting.
Where would you go for a digital detox or just generally to get off the grid?
I travel to upstate New York as often as possible. And cell service is terrible up there, so it's easy to forget about my phone.
What do you always bring with you in your carry-on?
Running shoes. It's a great way to get to see the city and work up a sweat.
If you could swap suitcases with anyone in the world at baggage claim, who would it be?
Johnny Depp.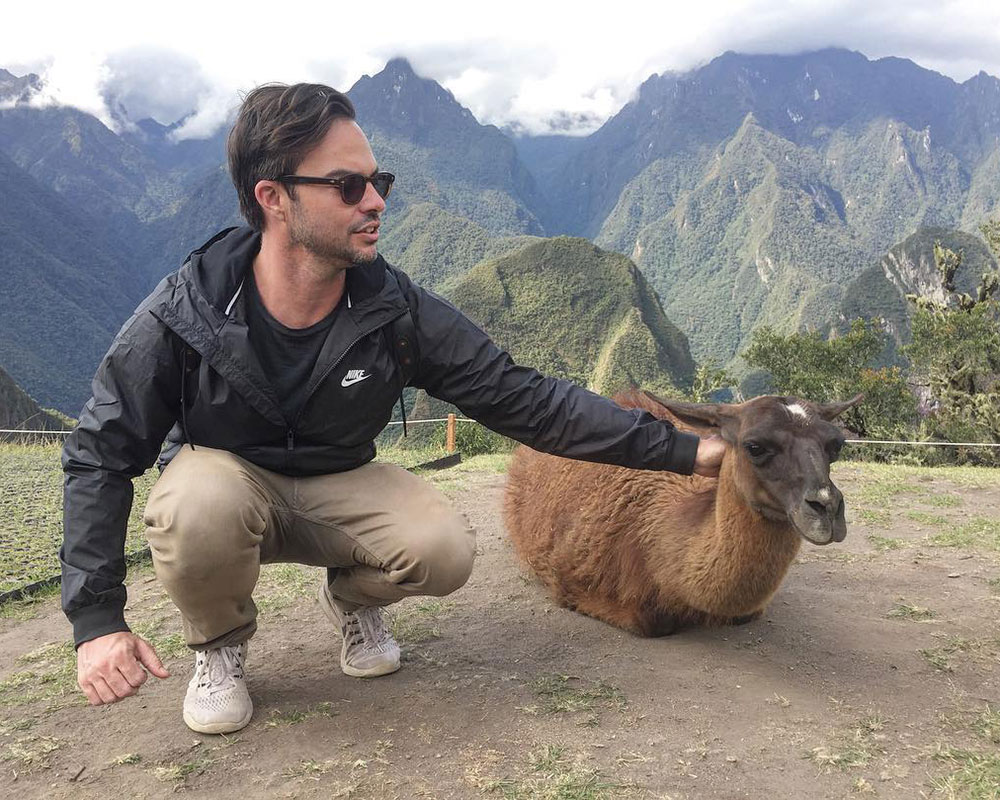 If you're going to a new place, and your friends have not been there, what do you consult for advice?
Who is your dream "co-pilot" (travel partner- dead or alive), and why?
Hunter S Thompson. Would love to have been in Puerto Rico while he was writing The Rum Diary. That was probably a lot of fun. Sunshine and rum!
What is your go-to read while traveling?
The New Yorker.
If you could quit your job and follow the "Mamma Mia" dream (ie open a small hotel in a foreign land or on a remote island), where would you do it?
Working on this dream… in Tulum or Ibiza. Or any beach, actually.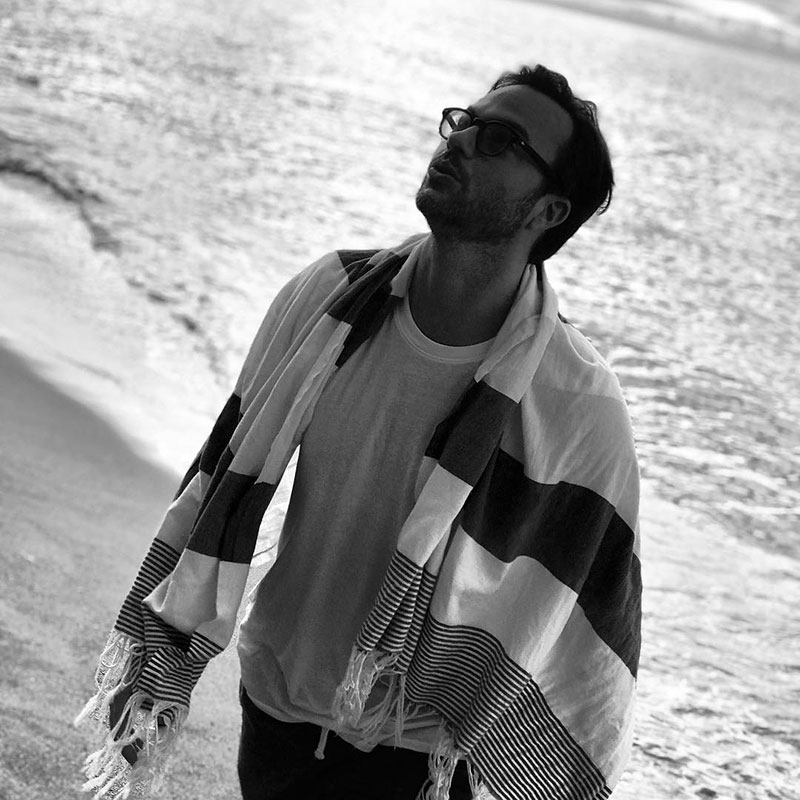 Travel solo or with someone else?
With someone.
Lost luggage, or lost phone?
Lost luggage.
Fantasy mini bar/fridge item?
Bottle of Margeux.
Early check-in/ late check-out?
Late check out.